Food plays a huge role in Sri Lanka, whether it's the traditional rice and curry or the evening favourite short eats, the streets of Colombo are teeming with various cuisines. While on a walk around the city, you're bound to come across a Chinese restaurant (with a Sri Lankan twist to it), a 'bath kade', which translates to rice shop, among other eateries in almost every corner, and every once in while you'll see a restaurant that serves Jaffna styled food. "What is Jaffna?", I hear you ask. Hold on to your fish and chips, things are about to get spicy.


by Aadil Fawme

Monday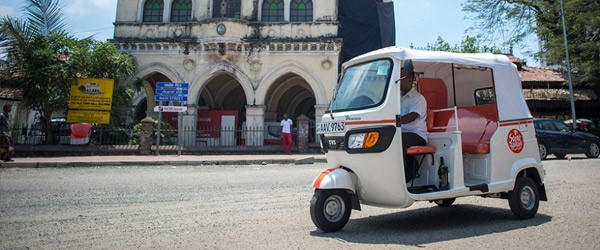 Tuk Tuk Tour
Explore Colombo in the most authentic way possible – by three-wheeler, or 'tuk tuk' as they are dubbed by the locals. Whiz through the busy streets and get the full impression of Colombo's multicultural society, caught somewhere between past and present, and discover some of the city's best kept secrets.

Cricket Club Cafe – Colombo's iconic sports bar, offering Western dishes and a laidback atmosphere.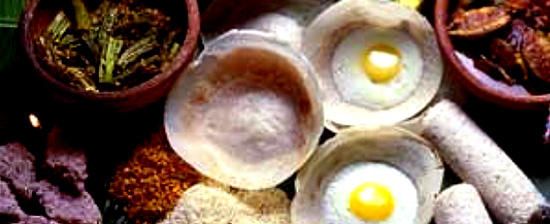 Sri Lankan cuisine is very distinctive, an exotic blend of tastes and aromas enriched by ethnic diversity and centuries of interaction with outside settlers, including the European colonial powers. From rice and curry – a meal with a deceptively simple name that incorporates seven separate dishes, from curries to sambols – to the ever-popular string hoppers served hawker-style on the streets, something to please everyone can be found here.

Sri Lanka has long been known for its spices, which Sri Lankan people use liberally in their dishes. Visit a spice garden and see how some of them are grown and processed, including clove, cinnamon, cardamom, nutmeg, mace and pepper – and other favourites such as chocolate and vanilla.

Tea is also widely cultivated on this fertile tropical island, especially in the cool hill country but also in the lowlands. Sri Lanka has been renowned for its tea since the 19th century and is now the world's fourth largest exporter of the product – take a tour of a tea factory and watch how the plant is processed from the leaves into this much-loved drink.

Below we have listed a selection of hotels which offer the best food in the island, as well as recommendations from our team on what tourists must taste whilst they are in Sri Lanka. Foodies should take a peak at our Flavours of Ceylon tour, an itinerary designed with food-lovers in mind. From bustling local markets bursting with tropical fruits and bizarre vegetables, vibrant aromatic spices and glittering fish to the delicious fresh crabs, prawns and other seafood found all along the coastline, there are many culinary delights to be seen and sampled.