Posted by Jennifer Hopps on January 25 th, 2017
in
Wildlife


Covered in dark spots set in a tawny coat of fur, the Sri Lankan leopard stealthily walks about surveying his surrounding for his next meal, unaware that scores of wildlife enthusiasts are driving around the Yala National Park in the hope of spotting him.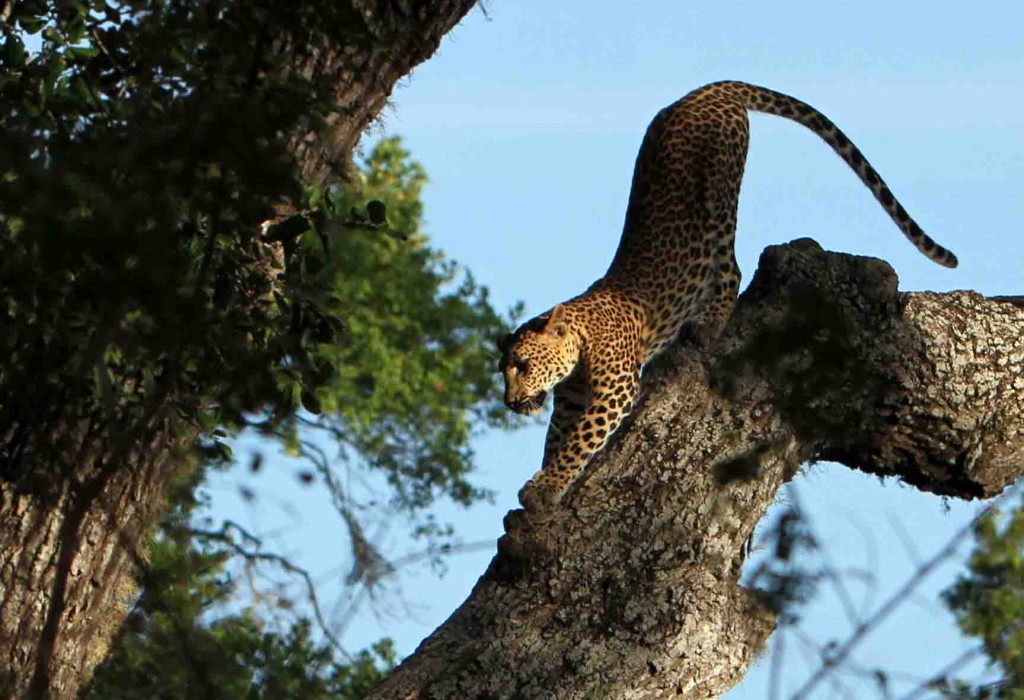 Recognised as one of the island's most prized treasures, the Sri Lankan Leopard is an endangered sub-species native to the island. First described in 1956 by renowned local Zoologist Dr. Paulus Edward Pieris Deraniyagala, the Sri Lankan Leopard (scientifically known as Panthera pardus kotiya) can be found in different habitats including montane forest, tropical rainforest and arid scrubland.

Leopards are the largest predator in Sri Lanka's wilderness, as there are no other big cats such as lions and tigers. The Leopards vary in colour, from straw-yellow to bright golden brown, spotted with black spots and rosettes. They are mostly sighted in the Yala National Park located Deep South of Sri Lanka, which has one of the highest densities of leopards in the world.