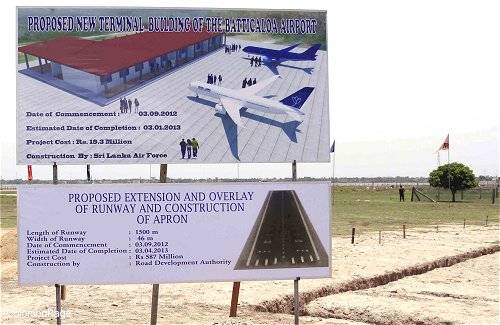 Despite being once described by Sir Arthur. C Clarke as "a small universe [that] contains many variations of culture, scenery, and climate as some countries a dozen its size", Sri Lanka can sometimes be quite tricky to navigate, despite its relatively small size.
More often than not it requires an overnight stopover in order to travel to the pristine beaches on the Eastern coast from the West.
That might soon change, for the wealthier at least, after construction of a domestic airport in the eastern town of Batticaloa began recently.
The project which is estimated at USD 6 million will consist of a 1700-metre long tarmac strip and a single terminal that will facilitate travel to eight other domestic airports that are being planned across the island.…
See More