'Cinnamon Air' domestic air taxi service by John Keels to be launched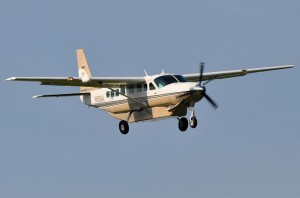 Sri Lanka is known by many for its wide variety of contrasting climates and environments that lie very short distances apart. Despite the short distances, traveling from place to place however can sometimes be a bit tricky due to relatively narrow roads and traffic.
The introduction of an air taxi service by Sri Lankan Airlines improved holiday travel in the country, with the ability to cut down an eight-hour drive to less than an hour enabling people to spend more time holidaying, than traveling. The new West coast highway has had an even greater impact.
The John Keels Group, along with Phoenix Ventures Limited, will now launch Saffron Aviation (Pvt) Ltd an USD$8.4m project which will comprise an initial fleet of two nine-seater amphibious aircraft and one 12-seater wheeled aircraft which will allow access from international airports as well as the waterdromes.
Branded in line with John Keels 'Cinnamon' hotel chains, 'Cinnamon Air' will operate daily flights that link the international airport with destinations in Yala, Hambantota, Kandy, the Cultural Triangle, the South West coast and the East Coast (during the summer season).
The service is expected to kick off in the last quarter of 2012.