Feast your eyes from Sielen Diva
Last week, the Red Dot Team headed towards Galle to have a look at some properties along the coast. We were thrilled with the selection of hotels and villas, but one property struck a chord with almost everyone!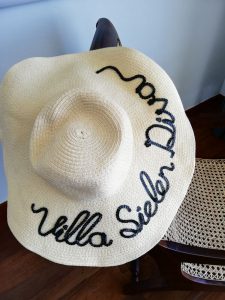 Sielen Diva, named after how our island was referred to by the Greeks, sits on a stretch of beautiful coastline in Unawatuna, just fifteen minutes from the Galle Fort. Although the entrance to the property is on the main road, the building itself is cushioned by two large garden expanses before meeting the ocean.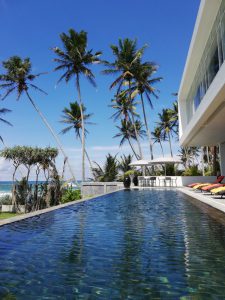 This means there's much less noise pollution from the vehicles and there's lots and lots of space for kids and adults alike to run around (if they so wish to!).
The rooms are spacious and contain plenty of amenities to ensure your stay is comfortable. Our favourite rooms at Sielen Diva were the four Ocean View suites which have stunning views right from the bed.
Sielen Diva is a great place to book in its entirety for a large family holiday or even by the room if you are travelling as a couple. Either way, a great time is surely guaranteed. With a heavenly pool, sun, sand and sea, what more could you ask for!