Grand Udawalawe Safari Resort to Provide Holistic 'Wild' Experience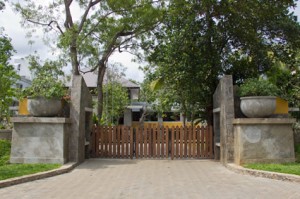 Visiting one of Sri Lanka's many National Parks and Nature Reserves is usually one of the many highlights for travelers who visit the island, however quite often the experience is limited due to the lack of quality accommodation options.
Recent restrictions imposed on tented safaris, have also dealt a major blow to both operators, and tourists who want to mix luxury and the wild, and has resulted in the need for tourists and travelers to find a compromise at lesser known properties.
There is hope however, with the recent opening of the luxury Grand Udawalawe Safari Resort.
The property which possesses the region's first Ayurveda hotel will provide a traditional holistic dimension to the 'wild' experience.
According to reports, the resort is positioned to be a 4-star property, also another first in the region.