Survey Puts Sri Lanka Holidays no 1 For Value
A report by Post Office Travel Money has concluded that Sri Lanka holidays offer the best value for UK travellers out of all long-haul destinations.
Thailand holidays have often been praised for offering the best value, but in the latest Post office survey Thailand has nose-dived to sixth place as Sri Lanka has headed the list of rival countries anxious to attract UK tourists.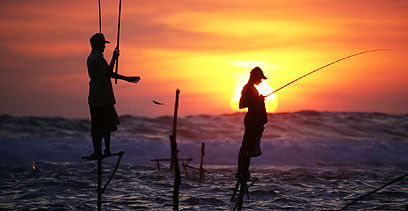 The Post Office said that since the end of the war the number of British travellers taking cheap flights to Sri Lanka was "already on a high", with UK arrivals up 51 per cent year-on-year – and the trend was only likely to increase over the next few months.
Charlie Austin, director for Red Dot Tours said: "Sri Lanka has always offered remarkable holiday value. It is just that only now people are beginning to realize just how much money they can save. It succeeds as a holiday destnation at all ends of the market."
The next countries named for long-haul value were Mexico and Kenya respectively, followed by Malaysia and Indonesia. The Post Office Travel Money report compiled the list using criteria such as the price of meals, drinks, suncream and gifts.
The head of the Travel Money division, Sarah Munro, said the good variety of cheap hotels and low-cost resorts, as well as a burgeoning boutique market to rival any in Asia, was a welcome development among many long-haul destinations.
"The information we have collected shows that Sri Lanka and Mexico offer excellent value for money," she said.
The Sri Lanka Travel Blog could have told the Post office that years ago. But it is nice that people are catching on.