The route through the clouds to Pasekudah
For our journey to Pasekudah, which is fast winning a worldwide reputation as one of the jewels of Sri Lanka's east coast, we took the route from Kandy through the Knuckles range and the challenge of the 18 hairpin bends. The route has been reopened recently after it was closed for road construction and despite ear-popping ascents and descents and a day of strong winds, they were really smooth.
We were only over an hour out of Kandy when we spotted our first mini waterfalls and streams of spring water flowing through the rocks as we snaked around them. As we kept climbing, the roads became mistier, but a magnificent white Buddha statue which overlooks the valley acted as a beacon as if to guide our way.

After a brief stop at a viewpoint, we began our descent and began counting the bends. I had not traveled this road since I was a child and the sheer drops weren't as scary as I remembered them.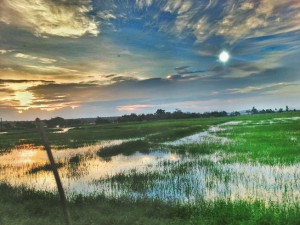 On our journey through Mahiyangana,  we stopped off for lunch at a small guest house called Tikiri Villas . The flavours in the meal, especially in the greens, really stood out and it was obvious that we were in a very agriculture-centric region.
If you are looking for a budget holiday, and a chance to experience the simple things in life, this is definitely an undiscovered region of Sri Lanka to consider. The region hardly sees vehicles, so much so that farmers and villagers momentarily stop what they are doing just to see who is passing by.
The distant call of a peacock and the other bird-life in the area begged me to stay a bit longer, but we still had a long way to go.
We were passing through the area called Dambana, on a relatively dense forest road, when I noticed quite a big change. Almost all the men in the area wore sarongs, but had no tops. They all also had long hair and beards, but not in an unkempt kind of way. Some of them had even tied their hair in a bun.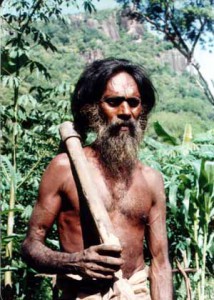 It is then that I realized that we were in the land of the Veddhas, the Sri Lankan aborigines. Our chauffeur stopped to ask a group of them directions and I noticed that while I could understand some things they said, their dialect was still very different.
The Veddhas invited us to their village as they were to have a tribal dance that evening. It would have been a great experience, but we unfortunately had to turn down the offer as we were running short of time.
After a couple more hours of traveling of driving through lush paddy fields, we arrived at our destination, Uga Bay, which looked even more spectacular under the stars.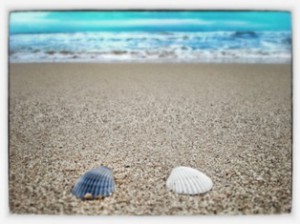 Be it the calm seas, the fine beach front where the sand is sifted regularly, or their splendid rooms, the Uga Bay hotel prides itself in perfection. The thing that impressed me the most however was our morning breakfast spread, which is one of the best I have had!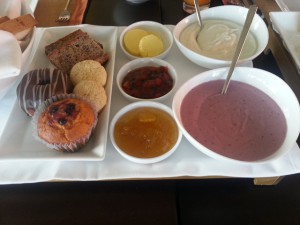 With an organic tropical fruit plate, oven fresh buns and cakes, delicious berry and vanilla-flavoured buffalo curd yoghurt, and an avocado smoothie all made and processed in-house, I thought I wouldn't have space for the rest of my breakfast. It truly can be considered one of their trademarks and I will definitely go back for more.