INSIDE SRI LANKA A monthly insider's report by Royston Ellis, November 2014.
Jaffna Permit
Following the news last month of the Jaffna Peninsula being connected to the rest of Sri Lanka by train as a result of the completion of the re-laying of the railway track to Jaffna station after a break of two decades, restrictions on foreigners visiting Jaffna have been re-introduced.
It is still possible for foreigners to visit Jaffna (by road, air or rail) but all foreign passport holders (regardless of whether they are of Sri Lankan origin) are required to obtain permission from the Secretary, Ministry of Defence & Urban Development. The request must be made at least five working days before the proposed journey.
A modern monument in Jaffna welcoming visitors is this charming statue of a Hindu god located at Maruthanar Madham. In Jaffna this god is known as Anjaneyar who, according to legend, searched for Sita for Rama and later found her in Sri Lanka.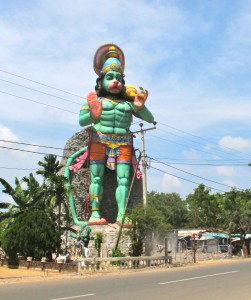 Fun Hospital
An option for an enjoyable train journey for which you don't need a permit, is the one along the west coast with stunning views of the ocean and village life to Galle.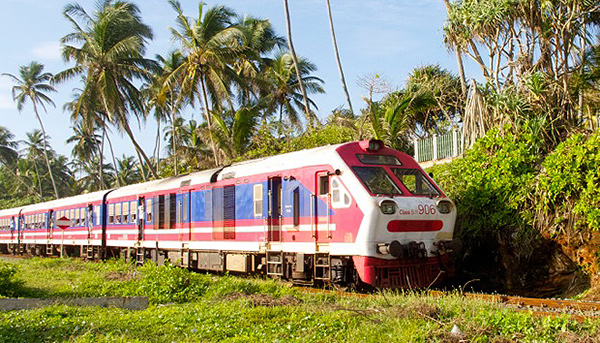 Why go to Galle? The obvious reason is to explore the UNESCO World Heritage Site of Galle Fort with its boutique clothes shops, art & antique galleries and small elegant hotels converted from old mansions. A new attraction has just opened: the old Dutch Hospital overlooking the ramparts. The ground floor is dedicated to gem merchants with one restaurant, Sugar, a sister of the sweeter one in Colombo at the Crescat Mall, and a crab speciality restaurant.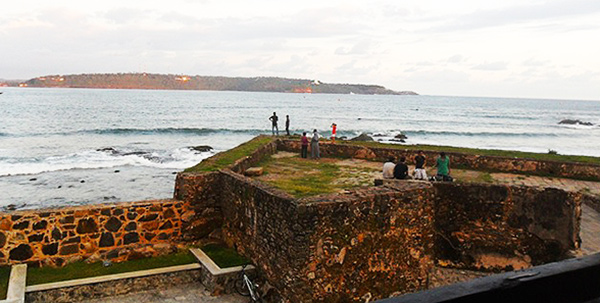 Walk up the wooden staircase to discover at least four more restaurants/bars including a Thai, a Sri Lankan one with hammocks on the balcony, a Mediterranean style one and, already a crowd favourite, The Cannon Bar & Grill. This is run by Lalith of Lucky Tuna (the fun centre of Unawatuna) with his trademark good humour and value for money dishes.
More than a temple
In Colombo there is an astonishing temple that, I must confess, I didn't visit until last week, even though I have lived in Sri Lanka for 35 years. I felt I'd seen enough temples; my loss! The Gangaramaya Temple is amazing because it is not just a temple but also a museum (open 6am-10pm daily; donation of Rs200 charged for admission) of Sri Lankan lifestyle over the past decades.
The temple was opened about 125 years ago and, during the past few decades under the Chief Incumbent respectfully known as Podi Hamuduruwo, it has become the repository for items of value and ordinary every day objects that people have donated. With items stored in display cabinets on two floors, this is a people's museum assembled without a curator and thus is so impressive because of the variety: an intricate stone carving displayed beside a modern suitcase from the Middle East, or a whole shelf of old spectacles. There is a stadium section of seated Buddha statues, and a jolly Buddha next to an old photograph of Queen Elizabeth 2.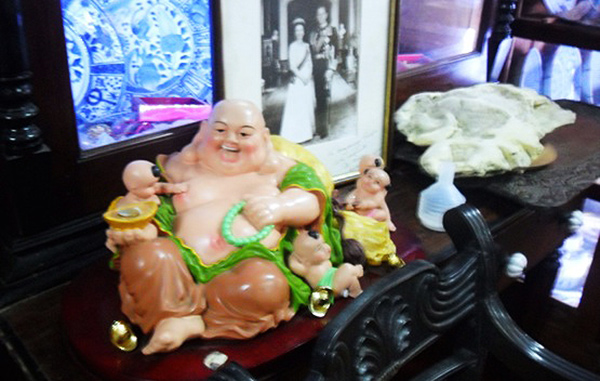 The temple itself exudes an ambience of reverence with statues of Lord Buddha as well as of Hindu gods, and an intricately painted wooden ceiling. The atmosphere of calm is a welcome contrast to the hurly-burly of Colombo. The Temple is at Sri Jinaratna Road, close to the southern end of the Beira Lake.
Secret Garden
The Henarathagoda Botanical Garden at Gampaha, 29km from Colombo, seems to be a secret that few visitors discover. It houses secrets too, not only of the young lovers who sit on benches in the shade of venerable trees, but of Sri Lanka's past.
The site, which eventually became officially a Botantical Garden, was chosen in 1876 as the place to grow 1,919 rubber seedlings as a secret trial to introduce rubber to Asia. The seedlings had been nurtured at Kew Gardens from those smuggled out of Para, Brazil, by the British explorer, Sri Henry Wickham. Ceylon, as Sri Lanka was known in colonial days, was chosen as the place for the trials as its climate was thought to be similar to the Amazon and previous experiments to grow rubber had failed in India.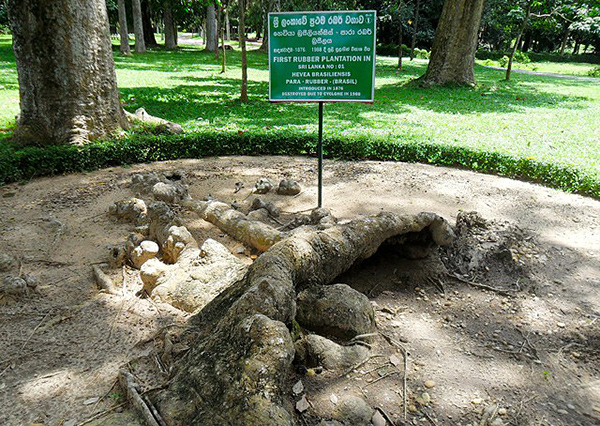 The idea was to bring rubber production under British influence. The first trees blossomed in 1881 and yielded enough seeds to start rubber plantations not only throughout Ceylon but also in Malaysia, South India and Burma. Thus rubber, like tea before it, became an important revenue crop.
The original tree collapsed in a cyclone 112 years after it was planted, but its roots and descendants remain as evidence of the secret start of Asia's rubber industry. The garden can be reached by bus from Gampaha railway station. It is open daily from 8.30am to 5pm; admission is Rs1,100.
Secret Waterfall
Peessa Falls, so named in old Sinhala as referring to a place where people assembled, is also seldom visited. Legend has it that King Dutugemunu (161-137BC) gathered workmen there to construct temples and shrines. The waterfall is the only one in the area that flows vigorously year round, regardless of droughts, even surpassing the better known Dunhinda and Diyaluma Falls. When it rains the volume of water cascades so heavily it sprouts a sibling and the waterfall becomes two instead of one.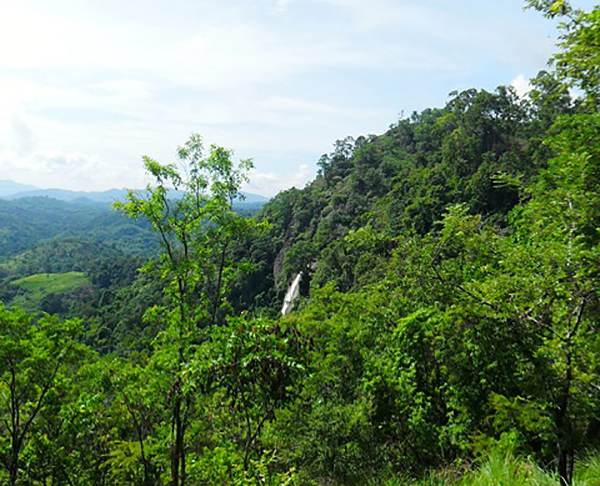 A sign between the 166 & 167km posts (70km from the travellers' hill country haunt of Ella) on the A5 marks the well-made road to the falls and after 5km there is a newly-constructed flight of concrete steps leading through the forest down the valley side. To me it seemed a trek of at least two kilometres into the wilderness to reach the base of Peessa Falls, so I contented myself with marvelling at its beauty from a landing, twenty steps down the hillside.

A British resident of Sri Lanka since 1980, Royston Ellis is an erstwhile beat poet and author of The Bradt Guide to Sri Lanka. His weekly blog is available by free subscription from www.roystonellis.com