Sri Lanka returns to normality, slowly but surely
The continuous support of our friends worldwide in the travel community have reminded us that despite the tragic events of Easter Sunday, Sri Lanka remains an island that many are anxious to return to as soon as possible.
This blog post will be updated frequently, and is intended to keep everyone – including the clients, both current and prospective, of our chief sponsor Red Dot Tours updates on the latest situation here on the island.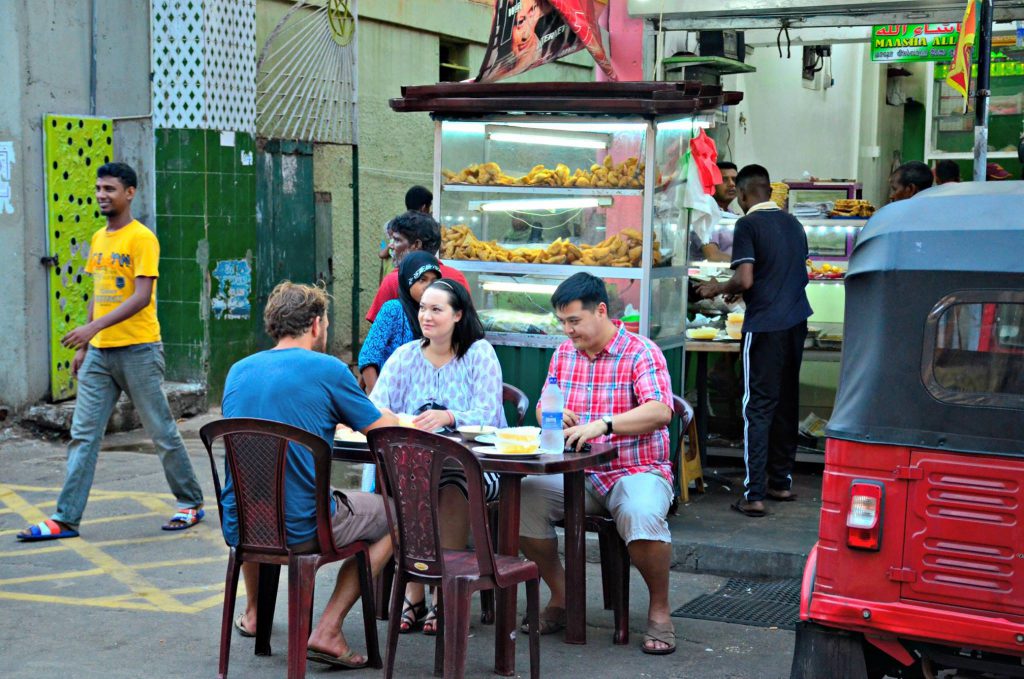 Tuesday, 28th May 2019
Positivity continues as Gemany and Switzerland have both followed suit today, to relax travel restrictions to Sri Lanka. The update issued requests travellers to be cautious and vigilant.
Monday, 27th May 2019
The beginning of a new week and traffic is absolutely back to normal. Leave home ten minutes later than planned and the kids will be late for school! So, that's great news (weirdly).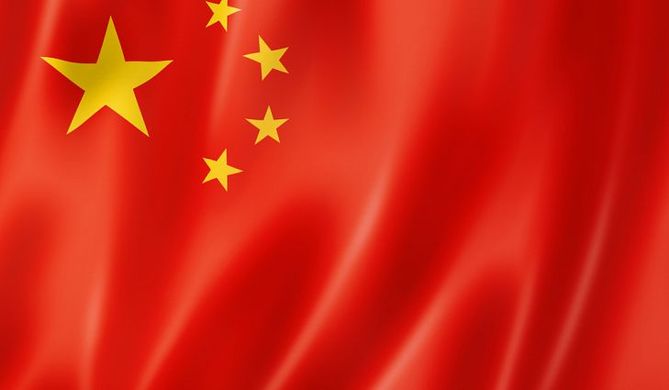 In other good news, China travel ban to Sri Lanka was lifted over the weekend, which will hopefully get the ball rolling and prompt other countries to follow suit. Lots of travellers already in Sri Lanka have been continuously expressing how safe and happy they are to be exploring Sri Lanka.
Things are definitely picking up with even the German volleyball team confirming their tour to Sri Lanka.
Saturday, 18th May 2019
The calm of Vesak Poya is upon us and the country has been quietly celebrating this important day in the Buddhist calendar, with much respect to those who lost their lives or loved ones in the recent events. What would have usually been a noisy affair on the streets of Colombo was this time marked with thoughtful acts such as the several 'dansal' – acts of giving, such as a meal or refreshments – some of which were this time organised by the Muslim community. A truly heartwarming sight.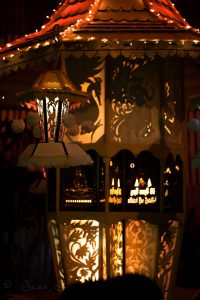 The country continues to heal and slowly rise again, with much hope and anticipation.
Tuesday, 14th May 2019
The island-wide curfew imposed last evening was lifted at 4 am this morning. The curfew in the North Western province however remained with a respite from 4 pm – 6 pm this evening.
Several arrests were made in connection to the violence reported in different parts of the island yesterday.
Day-to-day activities in the country seem to be picking up slowly, with better attendance also registered amongst school children.
Island-wide curfew was put in place once again from 9 pm to 4 am tomorrow.
Monday, 13th May 2019
There were reports of unrest in some parts of the island during the course of the day. Curfew was thereby imposed in the North Western province and Gampaha towards the latter part of the afternoon.
A social media ban has once again been put in place.
An all-island police curfew was subsequently imposed from 9 pm this evening till 4 am tomorrow in order to control the tense situation from spreading.
Sunday, 12th May 2019
Things are returning to business as usual across the island, apart from a few isolated incidents. Curfew was imposed in the Chilaw area this evening, till 4 am tomorrow, due to some unrest.
The Sri Lanka Tourism Alliance site is now live at https://www.lovesrilanka.org . The website serves to promote and support Sri Lanka's return to everyday island life, as we work towards rebuilding our image amongst the travel community.
Lots of clients have been reaching out to us with messages of support and encouragement and here's what one regular traveller to Sri Lanka, Veruschka Usenko from Australia, had to say: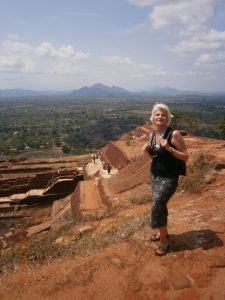 I visited beautiful Sri Lanka in January this year, for the 4th time. I am very impressed by the friendliness of her people, the safety of her roads, the honesty of the populace, the comfort of the many traditional hotels. I believe that now is even safer to visit. The Sri Lankan people will make you feel safe and cared for. I would never hesitate to visit at any time, under any circumstances. Your life will be enriched by it.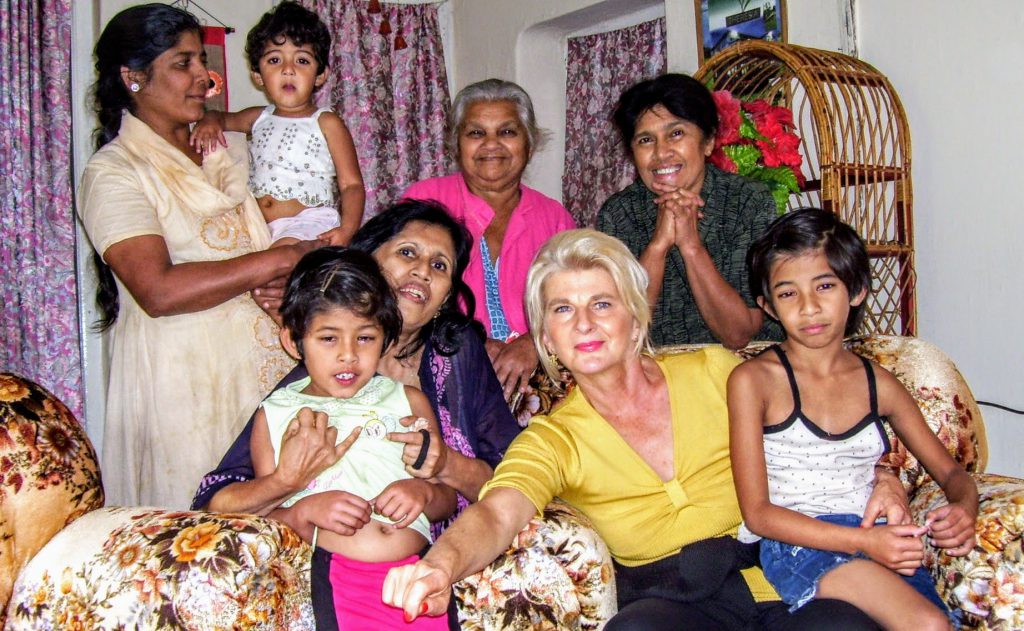 Wednesday, 8th May 2019
In an interview with Associated Press this morning, President Maithreepala Sirisena has said that 99% of the suspects in connection to the Easter attacks have now been arrested. He has gone on to say that the country is now safe for travellers to return.
Key industry players have decided to come together to form Sri Lanka Tourism Alliance, in an effort to promote Sri Lanka positively and to work together to ensure a speedy recovery from the current setback. Tagged 'Love Sri Lanka', a website towards this is due to be launched in the next few days.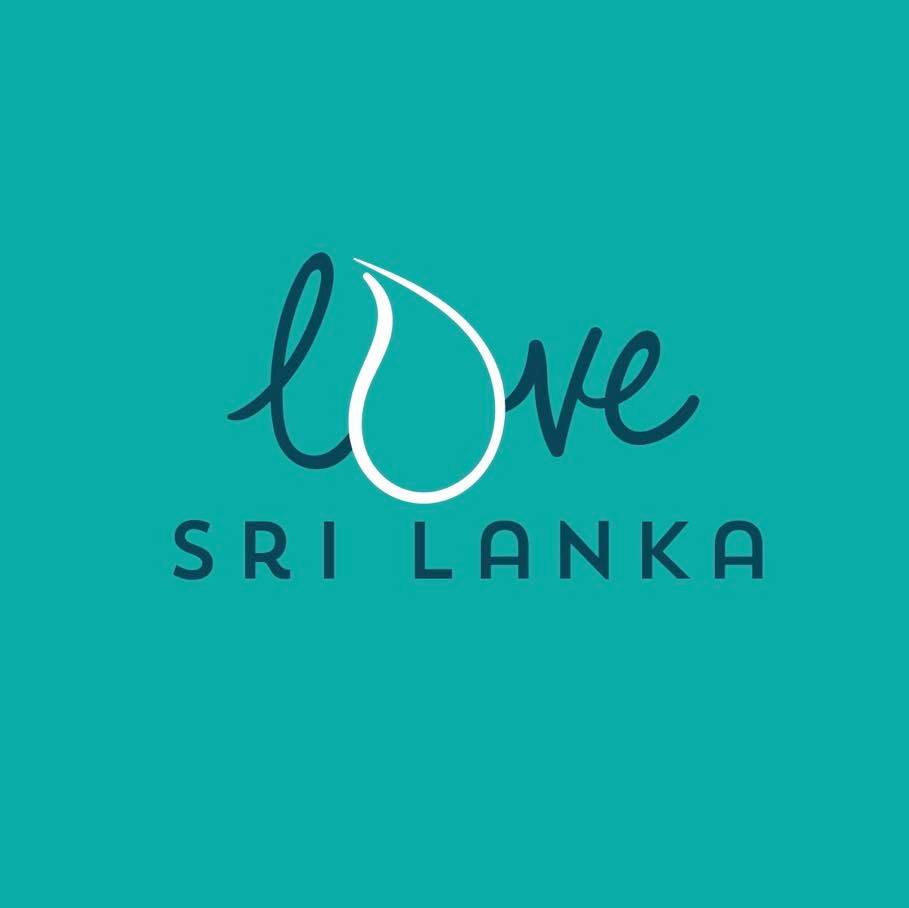 Monday, 6th May 2019
The temporary ban on social media imposed last night was lifted this morning.
Government schools recommenced today, but the roads were not as busy, with reports revealing a drop in attendance as the second term of school began.
In an industry and press conference held this afternoon, Sri Lanka Tourism expressed their keenness to ensure the island is back on every traveller's list of preferred destinations. Speaking at the briefing, Kishu Gomes, Chairman of Sri Lanka Tourism, revealed plans to tie up with a global PR company in an effort to boost the country's image and reiterated that the country's tourist value proposition has not changed. Gomes also requested everyone to come together towards building a positive image of Sri Lanka.
Sunday, 5th May 2019
Catholic churches remained closed today for a second week in a row, although general activity in the country seemed to be back to normal across most parts of the island.
Curfew was imposed late this evening till 7 am tomorrow in the Negombo area owing to some unrest. All our clients in the area were checked on, to make sure they were safe and to make them aware of the situation.
A social media ban has once again been put in place till further notice.
Friday, 3rd May 2019
Heading into the weekend, people across the country remain vigilant, with considerable security at various points around the city. The Archbishop of Colombo has requested that no Catholic Mass be conducted this weekend either.
The situation on the ground remains calm and people are continuing their day-to-day activities.
'Avengers: Endgame' opened in cinemas today, to crowds waiting in anticipation after the screening was delayed due to the Easter Sunday attacks.
Tuesday, 30th April 2019
As normality returns to the island, the government lifted the ban on social media today, reconnecting millions once again. Schools are set to reopen on 6th May.
We continue to be in touch with all our on-tour clients to ensure they feel secure and also to update them on the situation.
Cinnamon Grand opened their doors today for the first time since the tragic events of Easter Sunday. Coffee Stop, Tea Lounge, the Asian fusion noodles bar Noodles, the British pub Cheers, and the South Indian speciality restaurant Chutneys were open for lunch and dinner.
Most of the larger hotels in Colombo have also now invested in baggage scanners in order to ensure security.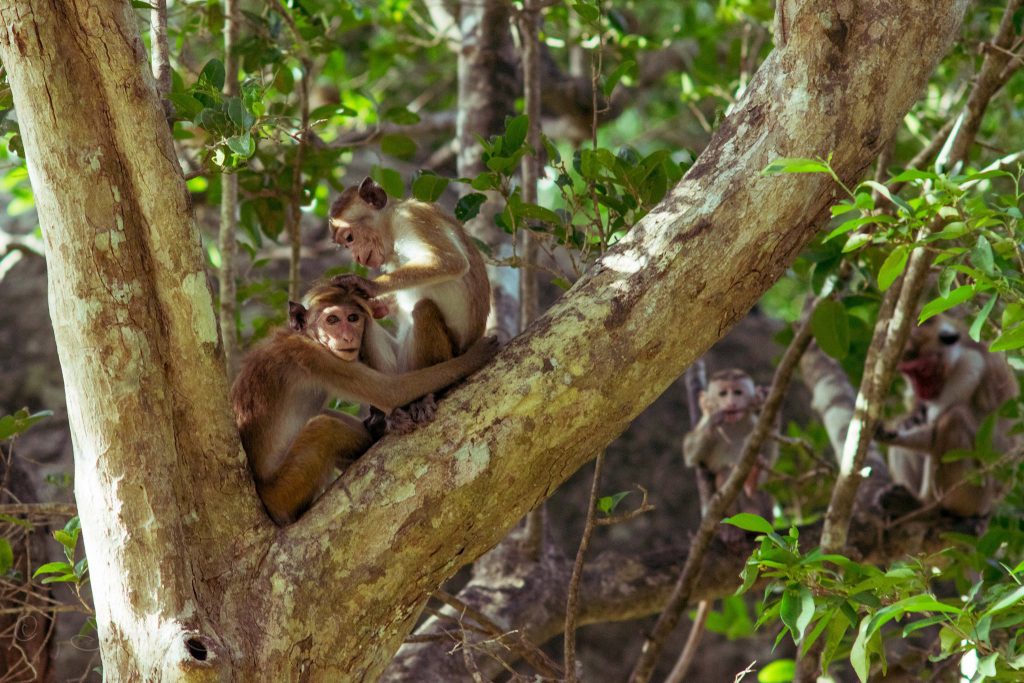 Monday, 29th April 2019
Over the past couple of days, the situation in the country has been showing signs of slowly returning to normality. To head back into my Colombo-based office this morning was to realise that the traffic was pretty much back to standard, which as annoying as it is, was also a relief.
Military presence is not too obvious while there are some checkpoints at key locations around the country. Island-wide searches are still underway as measures to flush out any remaining threats, if any, continue. Although an overnight curfew was imposed throughout the island for almost a week, this too has now stopped.
Cinnamon Air announced it will recommence scheduled flight operations to Sigiriya, Trincomalee, Batticaloa and Hambantota from today.
We have also been receiving lots of encouraging messages from our clients, like the one below, and these truly do go a long way.
We are SO relieved to hear that none of Red Dot's staff were affected by the recent dreadful bombings…we hope that that applies to their families also.
We had the most amazing trip to Sri Lanka last November/December which involved two Test Matches in Galle and Kandy coupled with a great tour of the island. We have intentions of returning as we enjoyed ourselves so much.

The holiday was made very special by our driver Brian Kenny and our tour manager Andre Power who could not have done more to help us, especially as my husband's mother died back in the UK whilst we were in Kandy.


We have tried to contact both Brian and Andre but understand how difficult things are so we would like to pass on our love, thoughts and prayers to them both via this mail please. This also goes for all those at Red Dot.

We both sincerely hope that everyone in Sri Lanka joins together with strength and unity to recover from this awful tragedy.


If it helps you have our wholehearted support.


S. & T.S.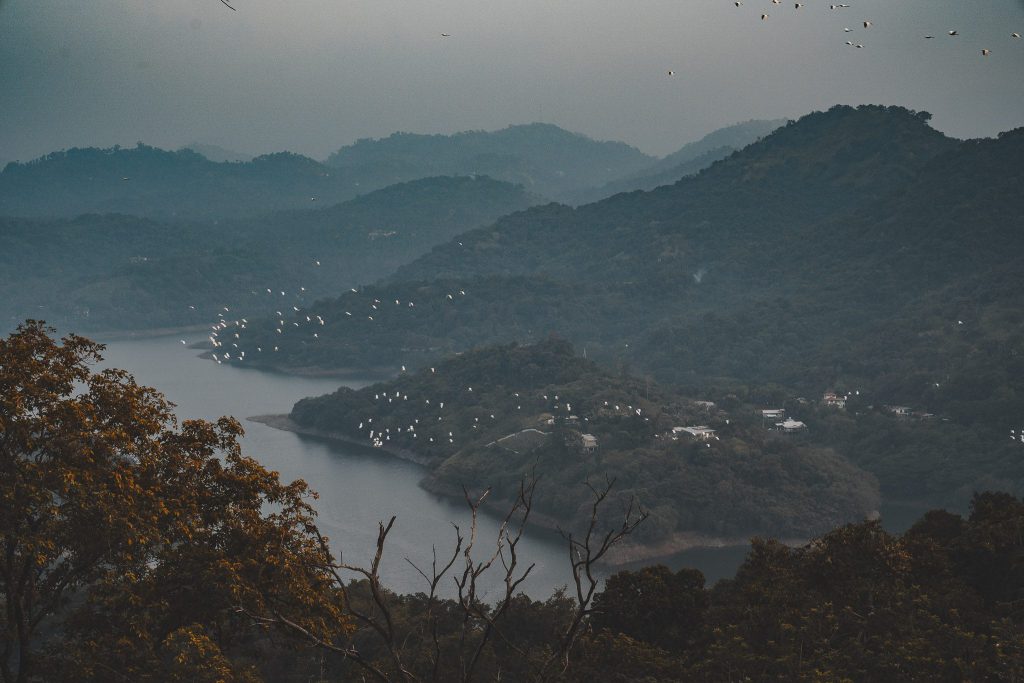 Sunday, 28th April 2019
No masses were held at Catholic churches island wide as per the request of the Archbishop of Colombo and the Sunday Mass was instead televised.
We have been particularly heartened by stories of tourists fighting their travel company's insistence to board planes back or those who have weighed up the risks and taken the decision to show solidarity and stick to their holiday plans.
And we celebrate the visitor from the United States who said in a BBC interview that she wanted to be in Sri Lanka because she had lived through the attack on the Twin Towers in New York and she valued the support the United States got then.
Friday, 26th April 2019
Despite yesterday's travel advisory issued by the FCO, none of our clients already in the country have cancelled their holidays. We have of course advised them, as outlined by the FCO, to stay away from crowded areas and large gatherings.
As decided yesterday, we will refund any holidays till the end of May.
There is still a notable military presence across most parts of the island and security checks are continually underway to ensure public safety.
Thursday, 25th April 2019
This evening the FCO (Foreign and Commonwealth Office) issued a travel advisory warning against all but essential travel to the island. We expect there to be a few cancellations as this means travel insurance will no longer cover travel to Sri Lanka. At this point we are voluntarily returning all recoverable costs for bookings until the end of May.
We have been in touch with all clients on tour, to ensure they are kept updated and feel safe to continue their travels.
Colombo is still relatively quiet, and some offices even remain closed since the beginning of this week.
Island wide curfew has been imposed from 10pm tonight till 4am tomorrow.
Wednesday, 24th April 2019
The roads around Colombo remain relatively silent, but the situation throughout the country is seemingly stable.
Sri Lanka Tourism released a statement expressing their condolences but also stressing that their main concern is ensure that all foreigners affected receive necessary care. They have also mentioned that clients have been moved to other hotels where necessary. Sri Lanka Tourism has also said they would make all arrangements for loved ones of the injured, deceased or missing to travel to Sri Lanka if they wish to.
All on ground tours are running smoothly today. The Temple of the Tooth remains closed however and clients have also been warned against using the train services. Most schools were due to open yesterday, but this has now been pushed to the 29th of April.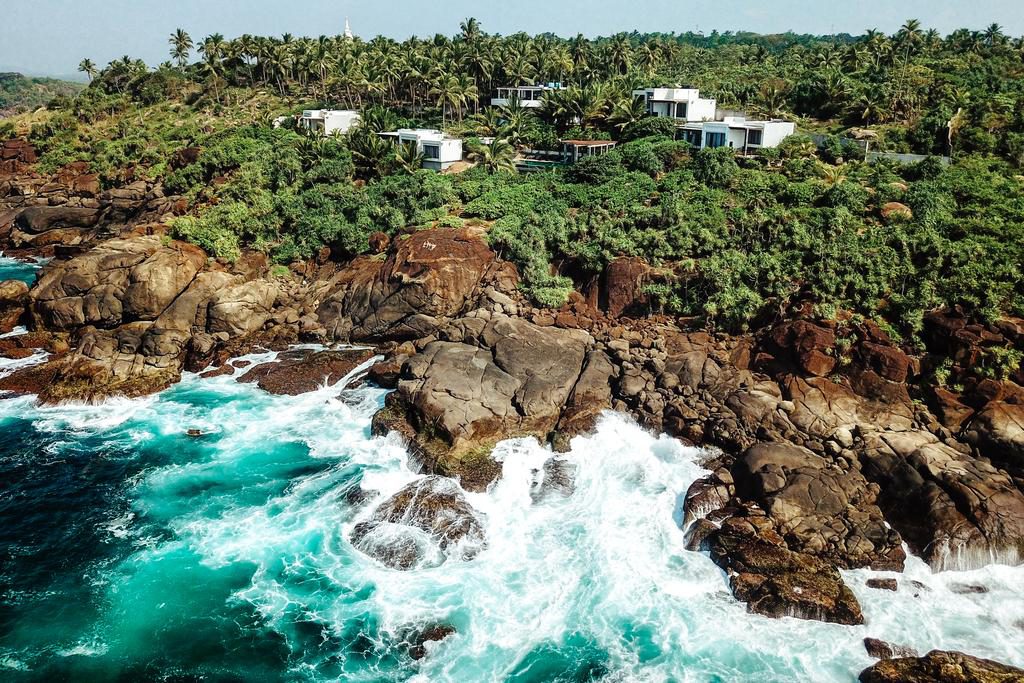 Tuesday, 23rd April 2019
We have received much support from our friends worldwide in the travel community and they have helped to remind us that despite these events, Sri Lanka remains an island that warms to anyone who sets foot in it and as always remains to be savoured.
Some of our previous clients have also been in touch with us to inquire about the situation and to express their support.
Today is a national day of mourning and several shops remain closed with white flags displayed outside most houses and shops. The police and army are continuing their searches throughout the island.
The airport is in operation as usual and we had some clients arriving today, all running smoothly. Sri Lanka Tourism held a meeting yesterday to brief hotel owners and operators on new security measures and to request their cooperation to strengthen security at resorts.
The overnight curfew as well as the social media ban is still in place.
Monday, 22nd April 2019
This morning started with a team discussion which included senior management and key team members. The meeting helped us take stock of the situation and discuss our approach to it, especially if any on-tour clients contacted us with any issues and also for any arrivals this week.
The travel consultants touched base with clients who wanted to postpone or cancel their trips to Sri Lanka.
Overall, the mood in the country is rather gloomy, although many things are running as normal. Most sites are open for visits, except for the Temple of the Tooth in Kandy which has been closed for security. A state of emergency was declared across the country, which allowed the police to take necessary action if required. Tomorrow has been declared a national day of mourning. Police have also conducted several searches island wide in order to flush out potential threats. Island wide curfew has been imposed from 8pm to 4 am. The ban on social media continues.
Sunday, 21st April 2019
Our Operations team assembled within 45 minutes of the incidents that took place this morning. All our on-tour clients were contacted within 4 hours. They are all safe and none of them have been directly impacted by the attacks. We did have some clients who had luckily checked out just 10 minutes before the blast at one of the Colombo hotels.
All our staff are safe as well, although it has undoubtedly been a trying day. We are continuing to monitor any further progress on the incidents. Island wide curfew has been imposed overnight. A social media ban was also put in place this afternoon, to curtail the circulation of false reports.
Travellers have been requested to be at the airport 4 hours prior to their flight.