6 best hotels in Sri Lanka for food lovers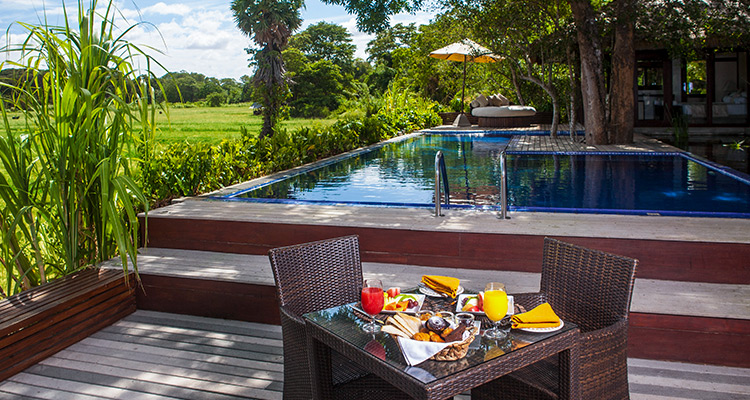 Sri Lanka is an incredibly diverse island in terms of geography, society, religion, and tradition – so it is hardly surprising that the same is true of its cuisine. From spicy seafood curries to sweet succulent tropical fruit, there are endless delicacies to try, influenced by cultures from around the globe. Discover the six best hotels in Sri Lanka for food lovers, both laidback and luxury.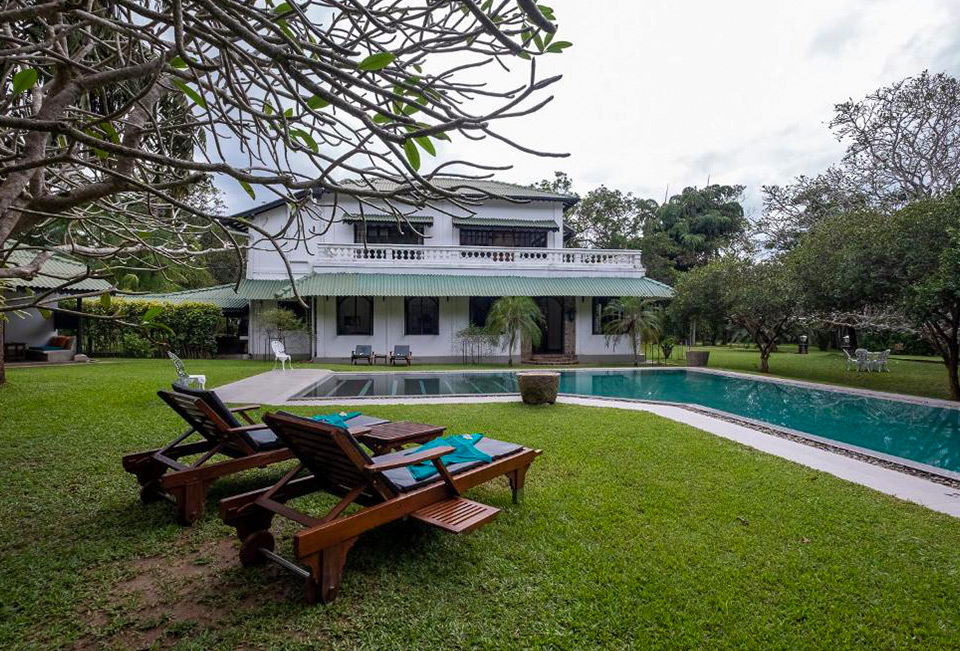 This four-bedroom colonial planter's bungalow enjoys a blissful rural location just a short drive from Colombo International Airport, set beside an estate where coconuts, spices, and tropical fruit grow rampant. Authentic cuisine is cooked in a traditional way over a fire pit in locally crafted clay pots, mainly comprised of the ingredients grown on the plantation. Take a bullock-cart tour of the estate at sunset before enjoying a mouthwatering meal under the stars.
Best for: the first or final stop of your holiday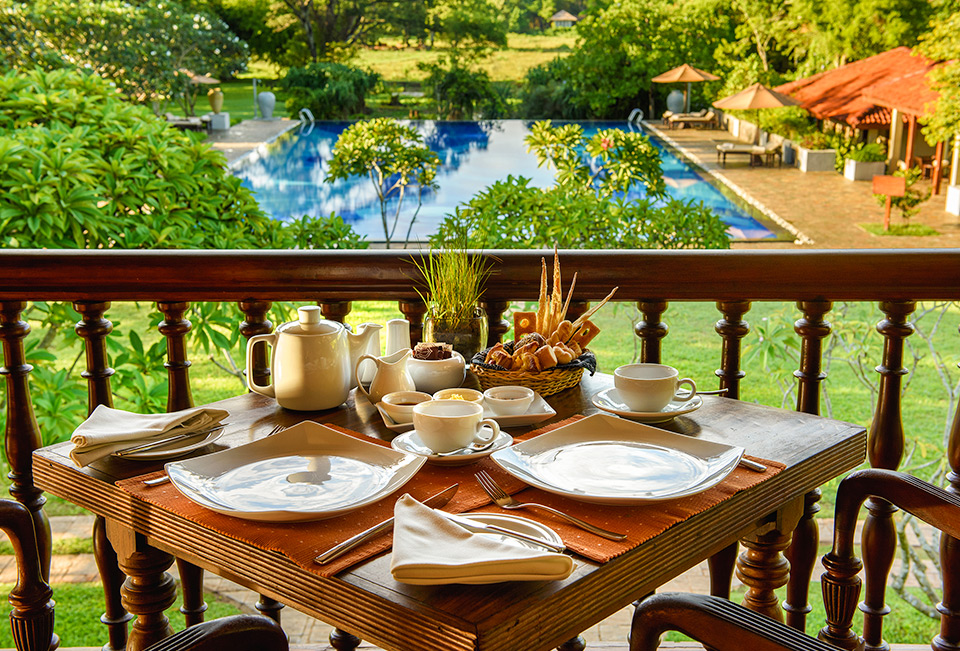 As one of Sri Lanka's finest hotels, it is unsurprising that Ulagalla Resort has exceptional cuisine. This luxury boutique hotel is set on an estate as well, and also borders a nature reserve where birds abound and tropical plants run riot. Guests can enjoy various fine dining experiences where fusion cuisine is the order of the day, either in the pavilion restaurant, in the specialist Sri Lankan restaurant Kamatha which is surrounded by paddy fields, or in the privacy of their own villa.
Best for: fine dining experiences with a difference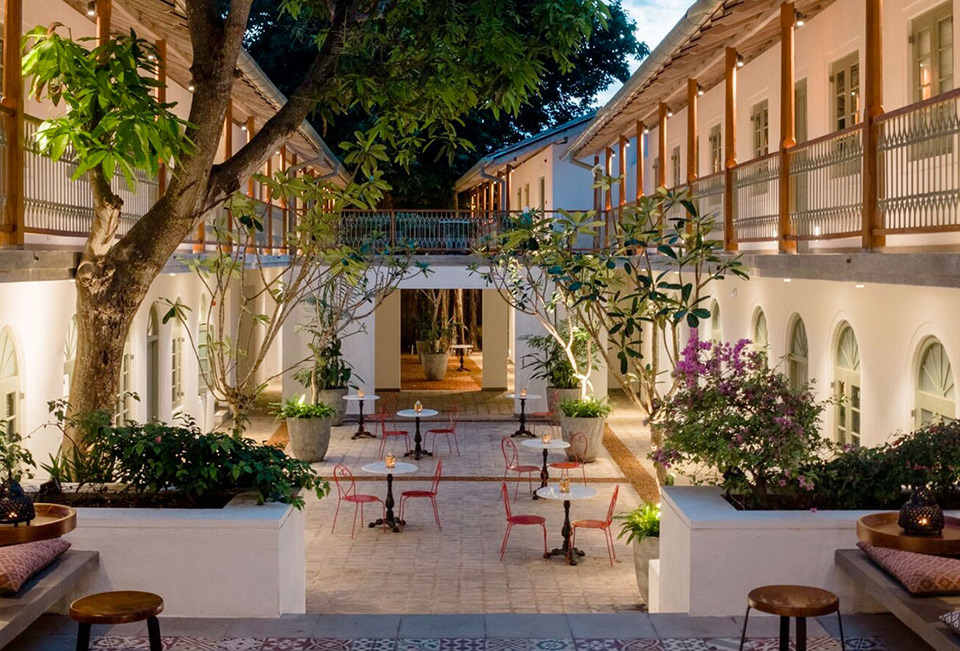 Set within the heart of Galle Fort, a UNESCO World Heritage Site that dates back to the 17th century and was an important port for centuries before that, Fort Bazaar offers a cool and contemporary escape within the city's thriving old town. Its restaurant, Church Street Social, looks out over cobblestones towards independent boutiques selling local crafts, delicacies, fabrics, and furnishings. Middle Eastern and South Asian dishes come together in a glorious combination here. Close by is Fort Printers, renowned by Sri Lankans to have the best prawn curry in the island.  
Best for: watching the world go by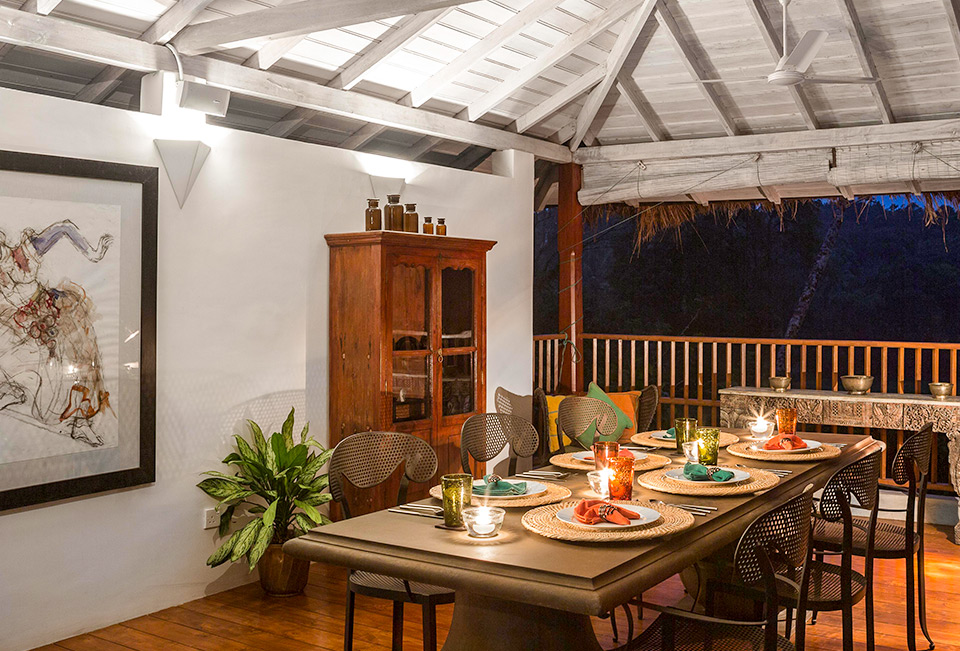 The Kandy House is an idyllic property. From its individually designed bedrooms that overflow with character and charm to its picturesque and peaceful gardens, in this enchanting hotel a stay of any length feels too short. In terms of cuisine, each evening there is a different three-course European set menu with a focus on seasonal produce and sweet flavours, or the option of the ten-course Sri Lankan curry feast.
Best for: intimate evenings with friends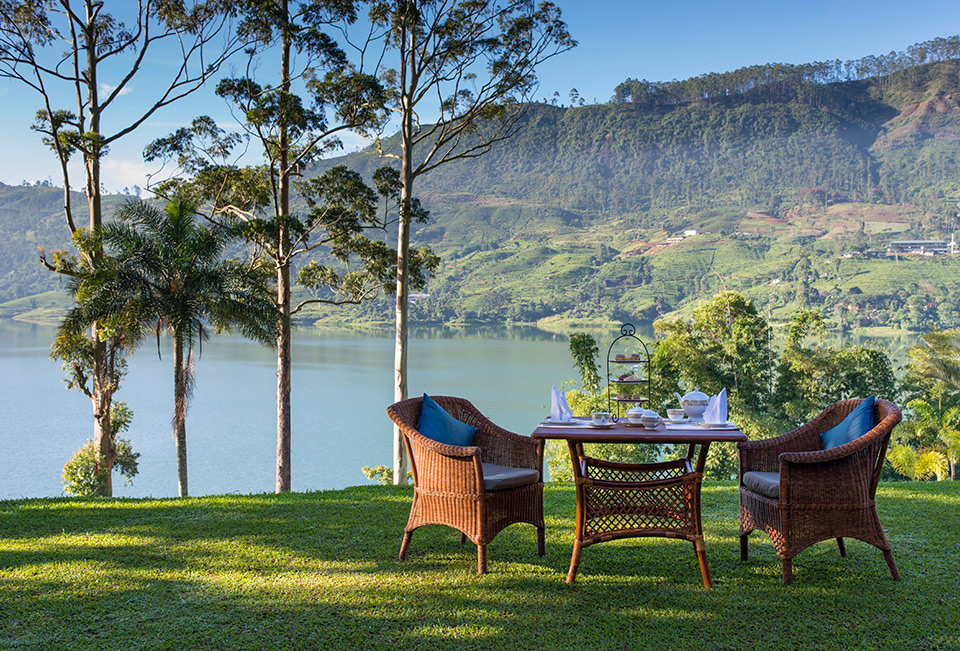 Five of the few Relais & Châteaux properties in the world, the Ceylon Tea Trails collection are known for being exceptional – not only in terms of cuisine, but also location, design, experiences and service. Expect three delicious meals each day, ranging from Western dishes to local specialities but all showcasing something special that gives these colonial tea bungalows their status. Afternoon tea is also available, served on the lawn by your personal butler. In the daytime, wander through the tea estates to watch the plant being picked and take a tour of a factory to see how it is processed.
Best for: pure indulgence in a heritage setting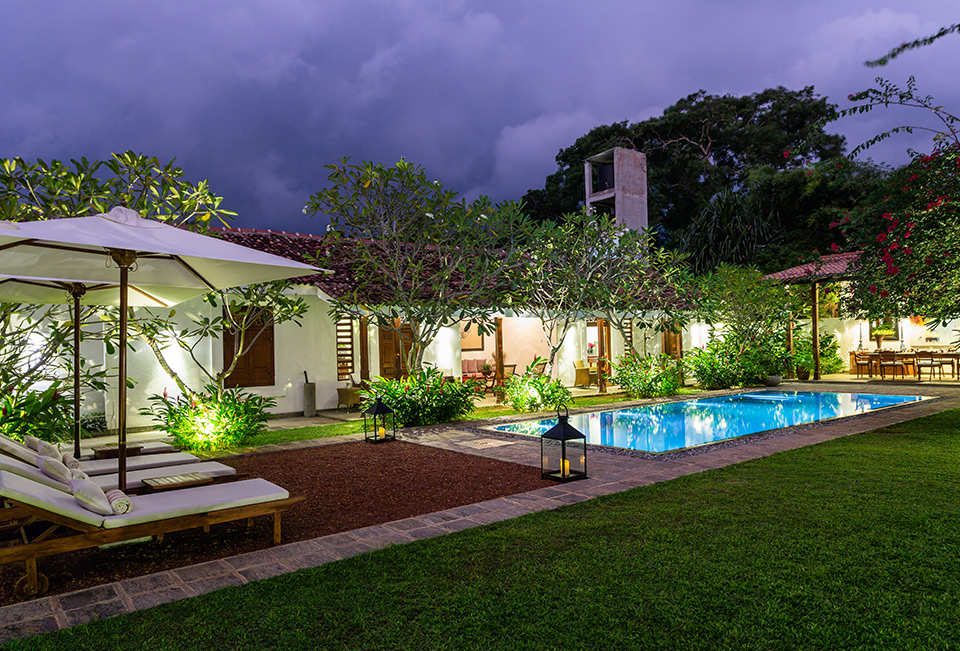 Last but certainly not least is Rock Villa, a beautiful beachside boutique hotel which receives infinite praise for its food. This laidback yet luxurious property is in Bentota, a town on the west coast known for its long, wide bay that feels a world away from urban life yet is just a couple of hours from the airport. Fresh seafood is the highlight of the menu, from spicy fish curries to enormous grilled prawns. For those keen to try local delights, cuttlefish is a must, or tuna steak served with lime, black pepper, and hot mango chutney.
Best for: fresh seafood with coastal views