Healing through hiking: extreme expeditions in Sri Lanka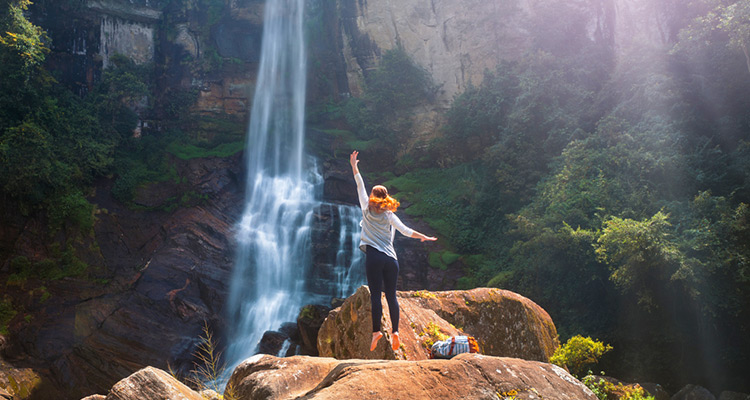 In modern society, where the internet and mobile phones make it near impossible for us to switch off, spending time off grid is a precious luxury. Even finding the chance to retreat from the claustrophobia of civilisation is difficult as we continue to live life in high-stress and at high speed. Given this, and the periods of isolation we endured during the pandemic, it is hardly surprising that we are in the midst of a mental health crisis that has seen the demand for wellness holidays soar.
While wellness travel can encompass many things, from spa breaks and meditation centres to rural yoga retreats, it is hard to find something more healing than moving in nature away from people. There is something almost primal about our connection to the natural world, and re-immersing ourselves in its beauty and tranquillity never fails to improve our wellbeing, both physical and mental.
Sri Lanka, with its historic tea estates, glorious mountains, tropical rainforest, and bird-filled jungles, is a hiker's dream. There is an endless array of trails to follow ranging from gentle walks to multi-day treks, so whatever your age and physical ability you can enjoy unforgettable walks on a Sri Lanka holiday. However, for those lusting after a serious hike, look no further than these extreme expeditions in Sri Lanka.
The Pekoe Trail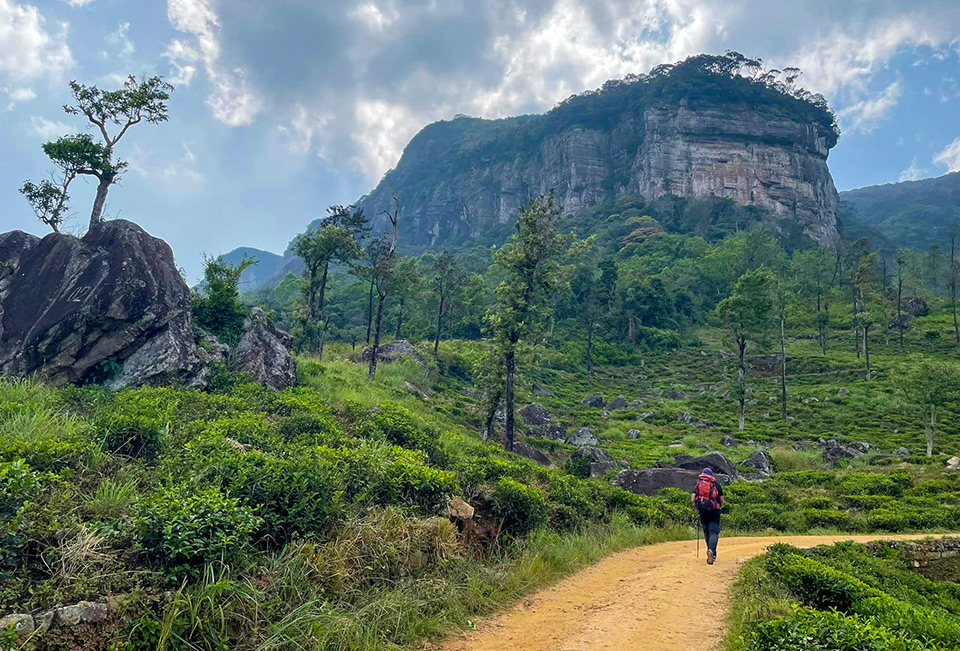 One of the most notable expeditions in Sri Lanka only came into being in recent years. The Pekoe Trail extends across the entirety of the island's central tea country, from the mist-shrouded mountains on the outskirts of Kandy to the vast valleys on Ella on the south-eastern fringes. Spend a holiday hiking the whole route, or choose to do a selection of sections which best fit your itinerary. Speak to experts like the team at Red Dot Tours for detailed advice on the different parts of the trail, from the most picturesque hikes and more challenging climbs to treks through tea estates that are steeped in history.
Adam's Peak – the sacred mountain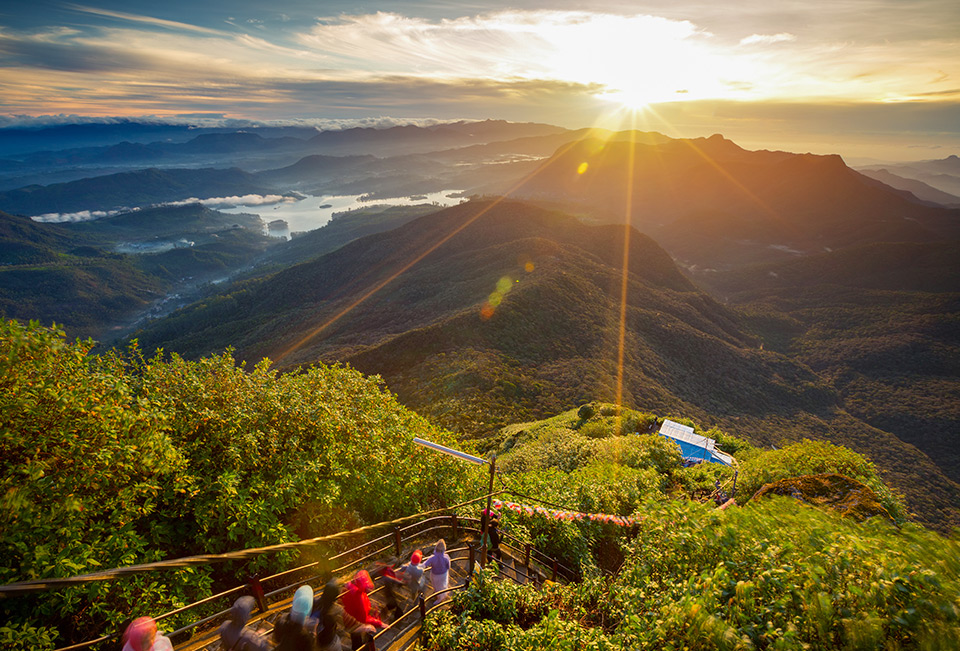 Unquestionably the most memorable expedition in the country is the hike to the top of Adam's Peak, Sri Lanka's sacred mountain. Adam's Peak is special to all of the main religions in the country due to the imprint of a footprint in the rock that can be seen at the summit. This three-hour climb takes place at night, and for travellers who make the ascent between December and March there are food and clothing stalls lining the way and crowds of pilgrims hiking with you. It is a tough trek, but your reward is a sensational sunrise and incredible atmosphere that will stay with you forever.
Intrepid Hike in Knuckles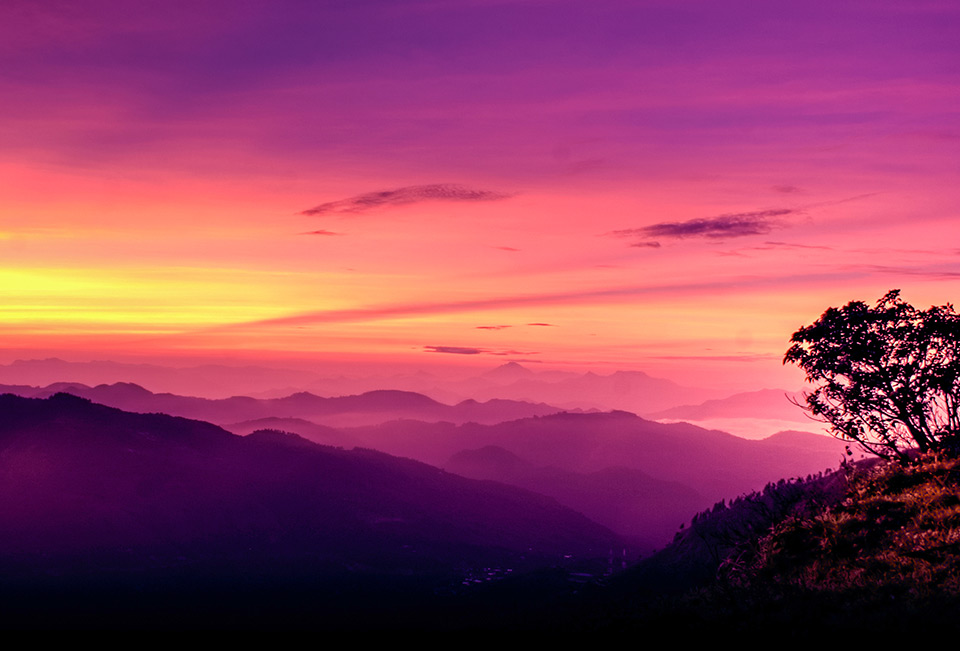 Another magnificent mountain experience is to go on an intrepid hike through the Knuckles Mountain Range. This area of Sri Lanka's hills is recognised by UNESCO for its wide range of rare endemic wildlife, both flora and fauna, and boasts some of the best views in the island. One-day treks are a great way to explore, or you can go on a multi-day walk across the reserve with nights spent at authentic colonial tea bungalows perched above terraced tea estates.
Canyoning in Kitulgala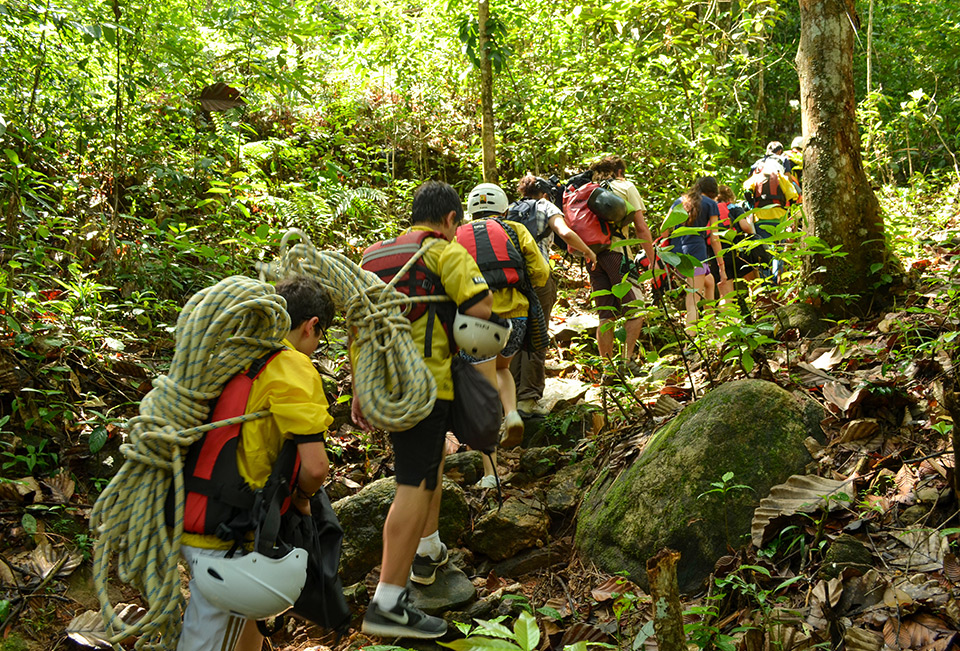 If you are feeling more adventurous than just putting one foot in front of the other, canyoning in Kitulgala might be the ultimate Sri Lanka expedition for you. Hike to the top of a sheer rockface before abseiling down to the river valley below and indulging in free jumping into natural pools. Expert guides lead the way with international-standard equipment and are able to tailor the experience to suit your skill level. Kitulgala is also known for its white-water rafting opportunities – head down the Kelani River in a kayak and face thrilling grade II and III rapids along the way.