Best Destinations for Birdwatching in Sri Lanka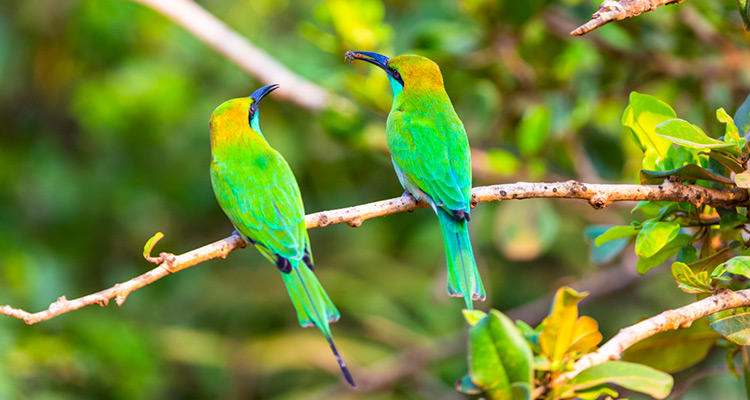 Despite its small size, Sri Lanka is one of the best places in the world for a birdwatching holiday. Almost 500 species call this island home, with 219 of those being breeding residents and 34 endemics. Two monsoon seasons and a flourishing central hill country mean that there are plenty of opportunities for birdwatching in Sri Lanka all year round, from viewing migrant birds nesting in the southern national parks to spotting rare species of birds of prey in north-west Wilpattu. Discover the best destinations for birdwatching in Sri Lanka depending on the time of your visit. For more inspiration for your holiday arrangements, browse Red Dot's specialist Sri Lanka birdwatching tour which was co-designed by expert local naturalists.
Wilpattu National Park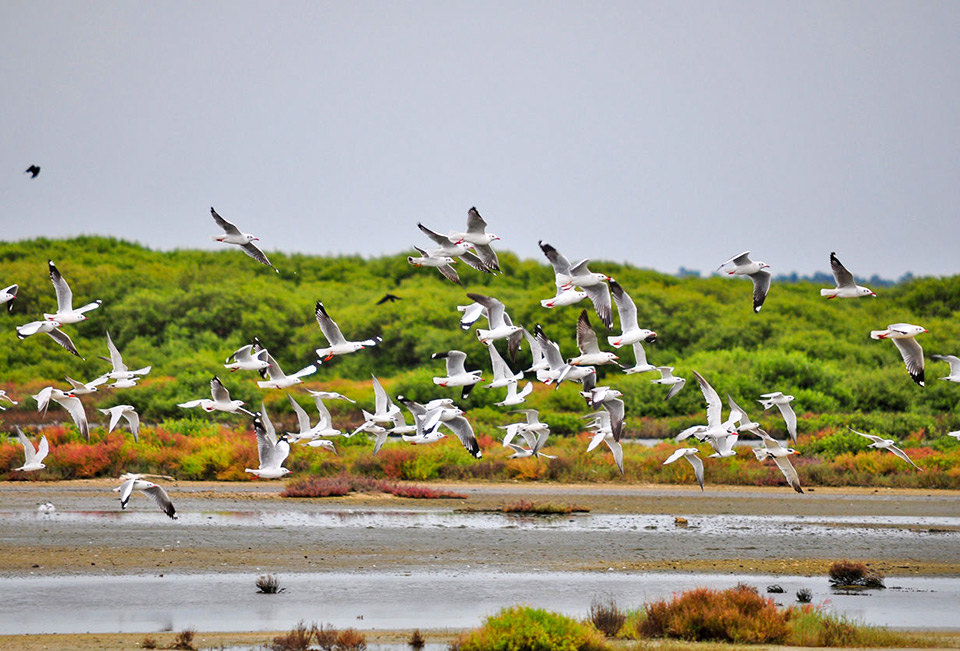 Wilpattu, translating to 'land of the lakes' in Tamil, is named for its extraordinary majestic landscape of large villus separated by patches of thick woodland. The trees conceal several endemic species including Sri Lanka Jungle Fowl, Sri Lankan Woodstrike, brown-capped babbler and black-capped bulbul. Other common sightings here are migrant terns, sandpipers and cuckoos, as well as the proud crested hawk eagle and spot-bellied eagle owl.
Best time to go: February to October
Bundala & Tissa Wetlands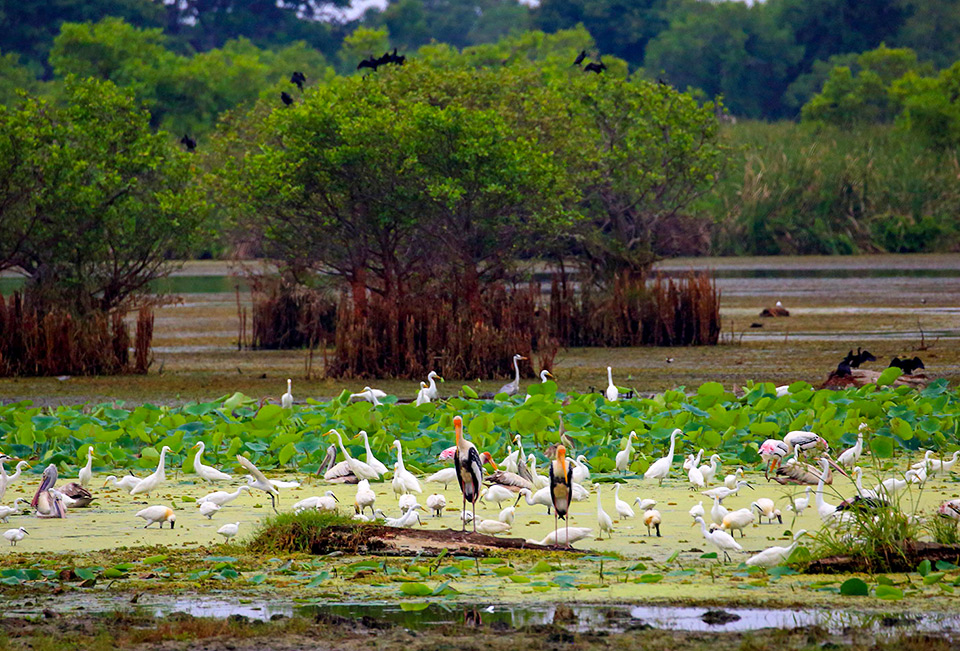 A 20km network of lagoons, scrubland, and coastline, Bundala is a hotspot for winter migratory birds. Waterfowl are the highlight, with spot-billed pelicans, egrets, cormorants, painted storks, and grey heron visiting in large numbers. Greater flamingos also flock here during the migrant season.
Best time to go: October to March
Mannar Island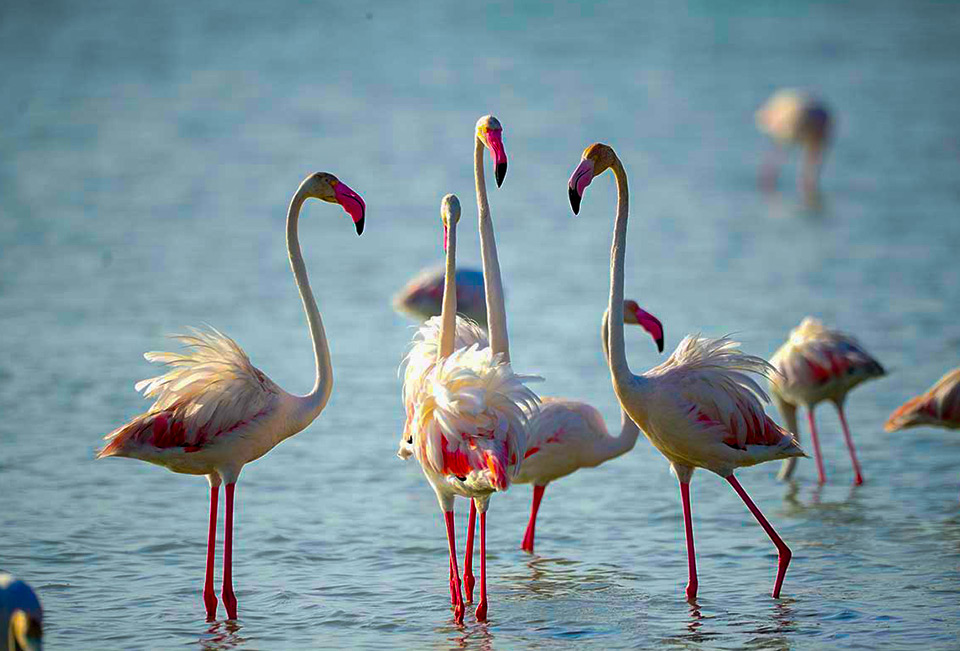 Also excellent for flamingos and other wintering birds is the island of Mannar off the north-west coast. This area is hardly ever visited by tourists, but it is a paradise for birdwatchers. Enjoy a blissfully peaceful observation of waders and waterfowl who delight in roaming the shallow mud flats and saline lakes of this dry, low land.
Best time to go: November to February
Knuckles Mountain Range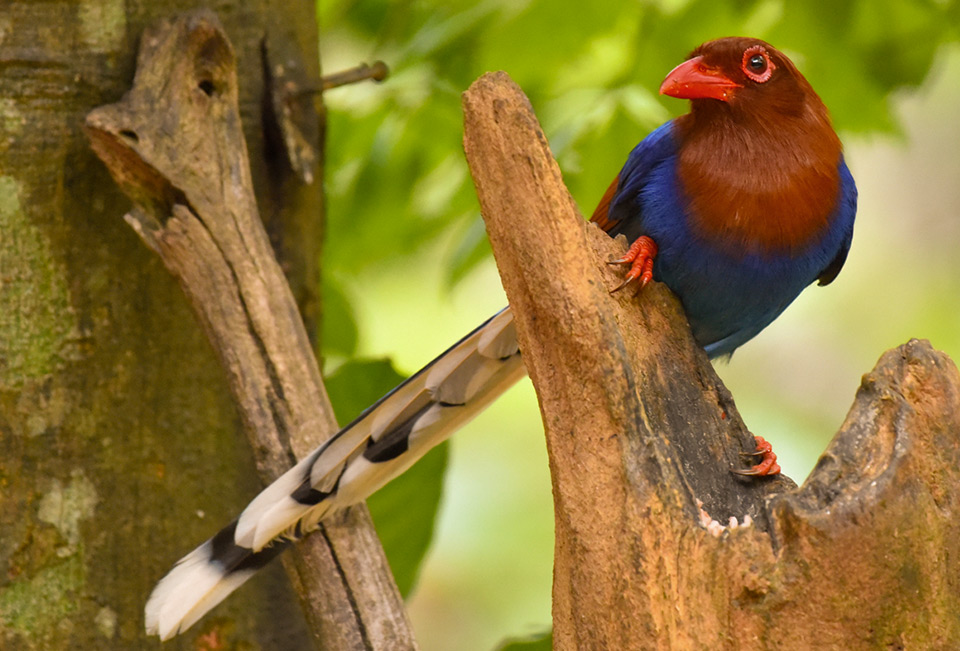 The Knuckles Mountain Range, named due to its resemblance to a clenched fist, is a protected nature reserve above Kandy, the gateway to Sri Lanka's hill country. This nature reserve, 3,000 feet above sea level, has recorded 130 bird species with common sightings including vibrant kingfishers and woodpeckers. If you are lucky, you may also see the regal black eagle soaring the skies in search of prey. There are over 40km of trails to be walked here, through tea estates and cloud forest, and the trekking and views are as rewarding as the birdwatching.
Best time to go: February to August
Horton Plains National Park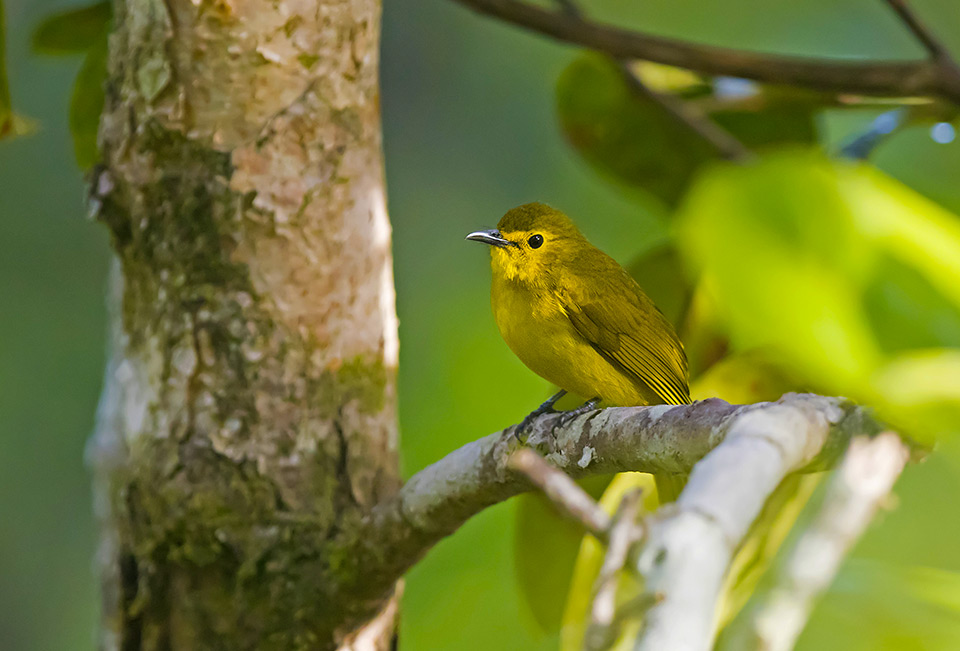 Last but certainly not least in our list which barely scratches the surface of great birdwatching destinations in Sri Lanka is Horton Plains National Park, one of the highest parts of Sri Lanka at 7,000 feet above sea level. On a walk to World's End, a sheer drop of almost 1,000 metres which provides panoramic views across the hills and beyond, look out for the five endemic bird species that are only found at this altitude – the Sri Lankan bush warbler, dull-blue flycatcher, yellow-eared bulbul, Sri Lanka whistling thrush, and the Sri Lanka woodpigeon.
Best time to go: December to March