A Tourist's Guide to Jaffna, Sri Lanka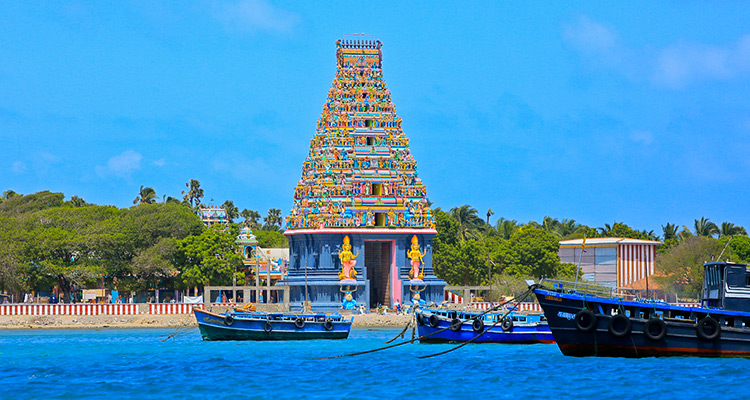 For years, Jaffna was not included in a typical tour of Sri Lanka. This was partly due to the region's remote location, and also its importance in the island's long-fought civil war. Jaffna is also aligned with the north-eastern monsoon pattern and receives its annual deluge between December and March when the popular south-west coast and central hills are enjoying the stable sunshine of peak season. However, over a decade since peace was proclaimed throughout Sri Lanka, Jaffna is now back on the map for travellers exploring the island and offers a wonderfully unique experience. Discover how to make this diverse region part of your Sri Lanka holiday with our tourist's guide to Jaffna.
Where is Jaffna?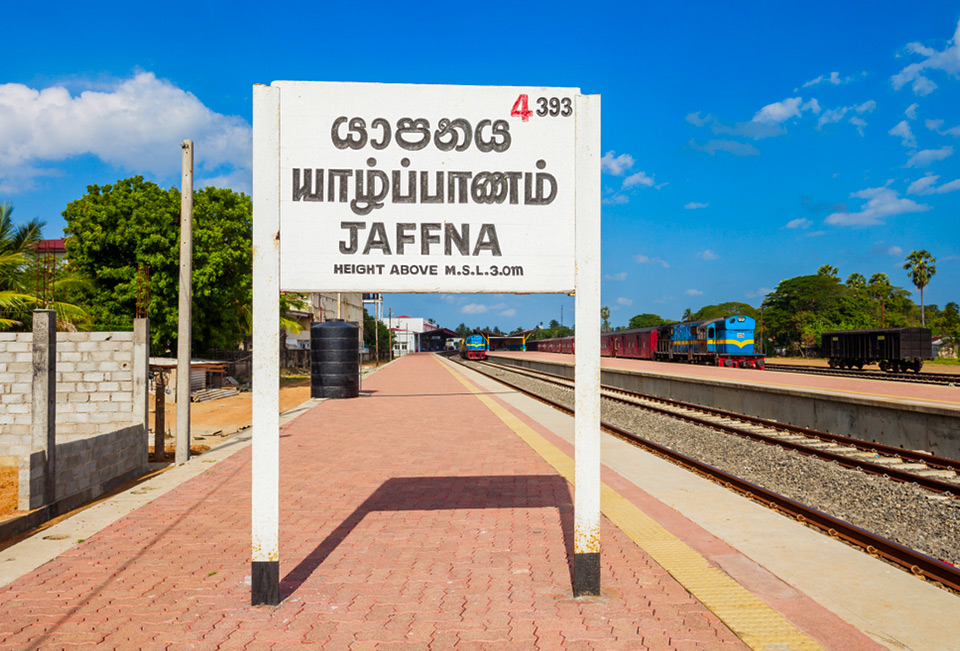 Jaffna sits at the very north of Sri Lanka and is capital of the island's Northern Province. Just a short hop from the coast of India, this region has many cultural similarities with the southern Indian states such as Kerala. Hinduism is the predominant religion, and much of the region's cuisine is influenced by the tastes and traditions of India. Yet, as a significant part of Sri Lanka, Jaffna is also intrinsically tied to the heritage of the island it crowns. This has left Jaffna with its own unique culture and heritage that is a captivating contrast to much of the rest of country.
Jaffna Highlights
Unique Culture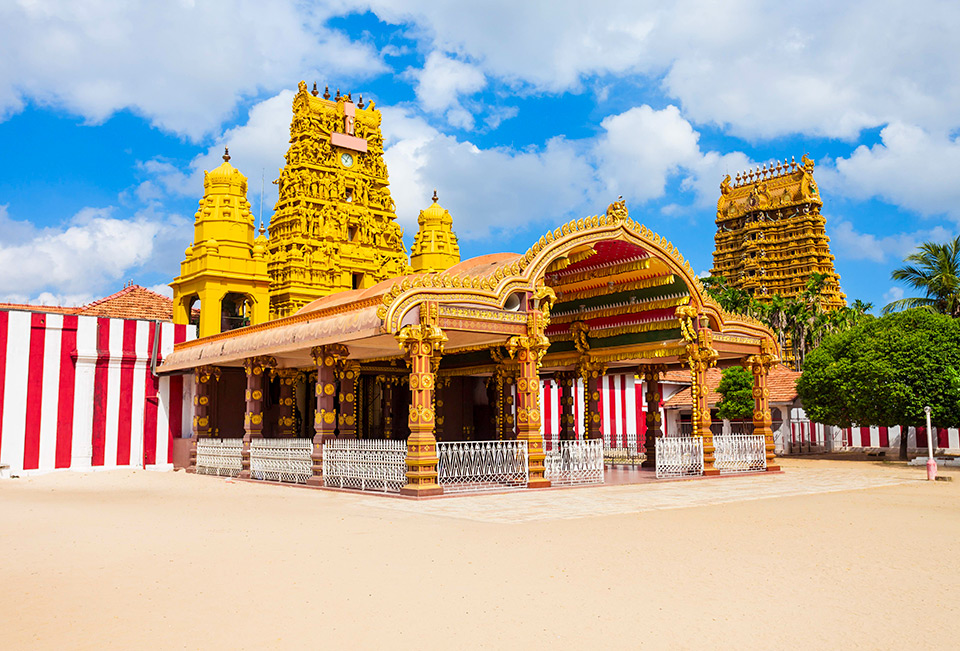 Jaffna's microcosmic culture can be discovered in a variety of ways during just a short visit. Go on a guided tour of the Nallur Kandaswamy Kovil, Jaffna's largest and most vibrant Hindu temple. Here you can learn all about the complex beliefs of this religion while soaking up the spiritual atmosphere of the site. It is particularly powerful to experience Nallur Kandaswamy Kovil at dawn or dusk during a pooja ceremony. A contrasting yet nonetheless special experience is to explore the traditional industry of Palmyrah palm weaving which has been practiced for centuries to create a range of useful items, from rainproof rooftops to mats, brooms, and baskets.
Rich Heritage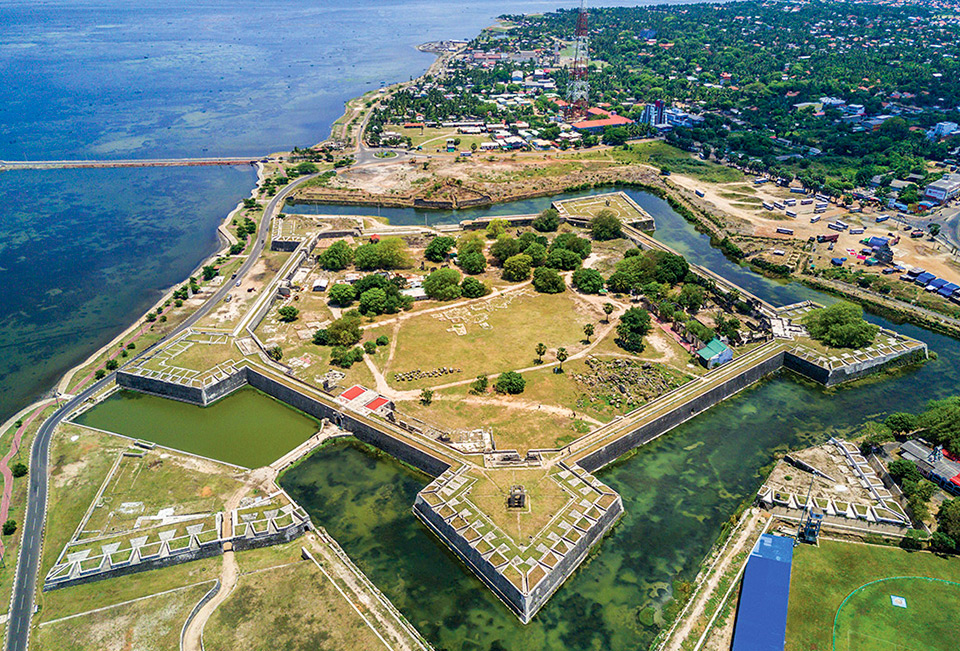 The history of Jaffna is as diverse as the city itself. From its ancient religious sites to the buildings built by the British during the 20th century, there is much heritage to be found in local architecture. Wander the walls of the Dutch fort, a relic of invading colonial powers that was largely constructed by the Dutch in 1680 over the top of a smaller fort that was created by the Portuguese. In the city centre, you can visit the colonial period churches and the recently rebuilt library before browsing the vast array of tropical fruit and exotic spices on offer at the traditional market.
Striking Landscapes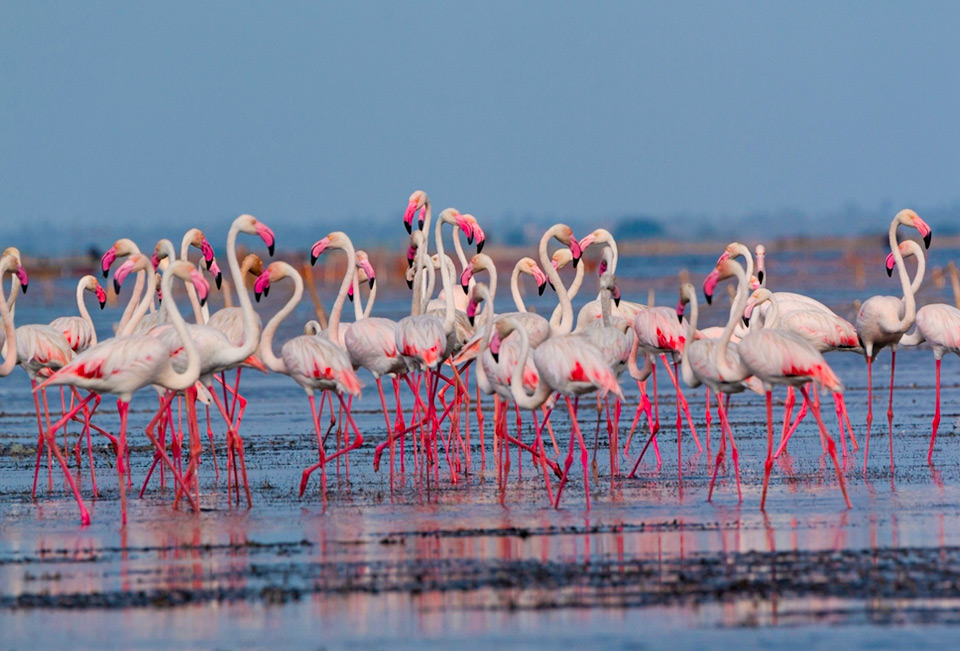 As well as its rich heritage, Jaffna has a landscape that is like nowhere else on the island. The region is a tropical savannah of arid scrubland littered with lagoons, edged by spectacular golden coastline. During the monsoon period each year, between September and March, the lagoons are filled with water and also enormous flocks of migrant birds from all over the world. Birdwatching in Jaffna is highly rewarding – of particular note are the flamboyant flamingos. True twitchers should head to Chundikulam National Park for sightings that they will never forget.
Just off the coast of Jaffna there are several small islands which make for a fantastic day trip. Sail around these islands and discover tranquil coves away from the crowds – as well as a few unique surprises. Delft Island is the most famous, renowned for its enormous central Baobab Tree and the herd of wild horses that have called the island home since they were introduced by the Portuguese in the 17th century.
Delicious Cuisine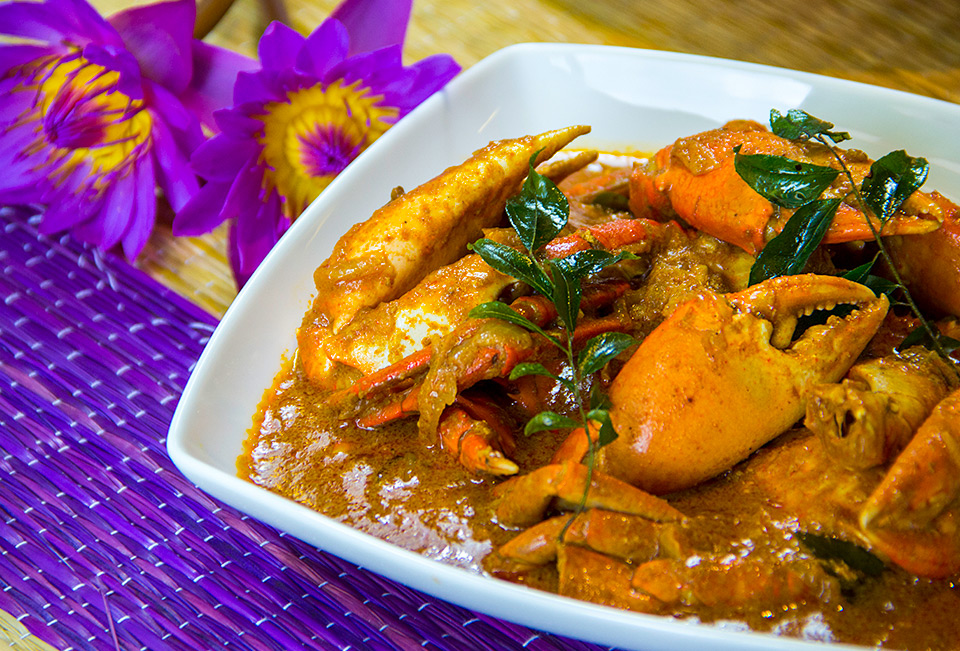 Lastly, but certainly not least, Jaffna is worth visiting because of its sensational authentic cuisine. Most famous is the fiery Jaffna Crab Curry, a mouthwatering concoction of coconut milk and spices in which lagoon or sea crabs are simmered until they are tender and flavourful. Rasam, a clear soup with simple spices, is another must-try, as is murungakkai (drumstick) curry. There are a wide range of other Jaffna food favourites to sample, many influenced by the traditions of Keralan cuisine. Families in particular will love a stop off at Rio Ice Cream for a cooling sweet treat in the heat of the day.