A guide to Sri Lanka's south coast beaches
Sri Lanka is one of the most beautiful tropical islands in the world, so it is no surprise that it is a popular choice for a beach holiday. There are many idyllic coastal towns to explore, whether you are seeking surfing spots, tranquil tropical coves or family-friendly water-sports.
Different parts of the island come into peak season at different times of the year so there is always a selection of beaches in Sri Lanka to choose from, whenever you choose to visit. Between December and March, Sri Lanka's peak tourist season, it is the south coast that has safe seas and sunshine. Discover the best beaches on Sri Lanka's south coast:
8 best south coast beaches in Sri Lanka
1. Mirissa
Mirissa Bay is a long and glorious cove just shy of the most southerly point of Sri Lanka. Mirissa is the most popular beach along Sri Lanka's south coast due to its water-sport opportunities, whale watching excursions and gorgeous turquoise waters. It also has a lively nightlife with beach bars and cool restaurants serving fresh seafood and local favourites.
2. Hiriketiya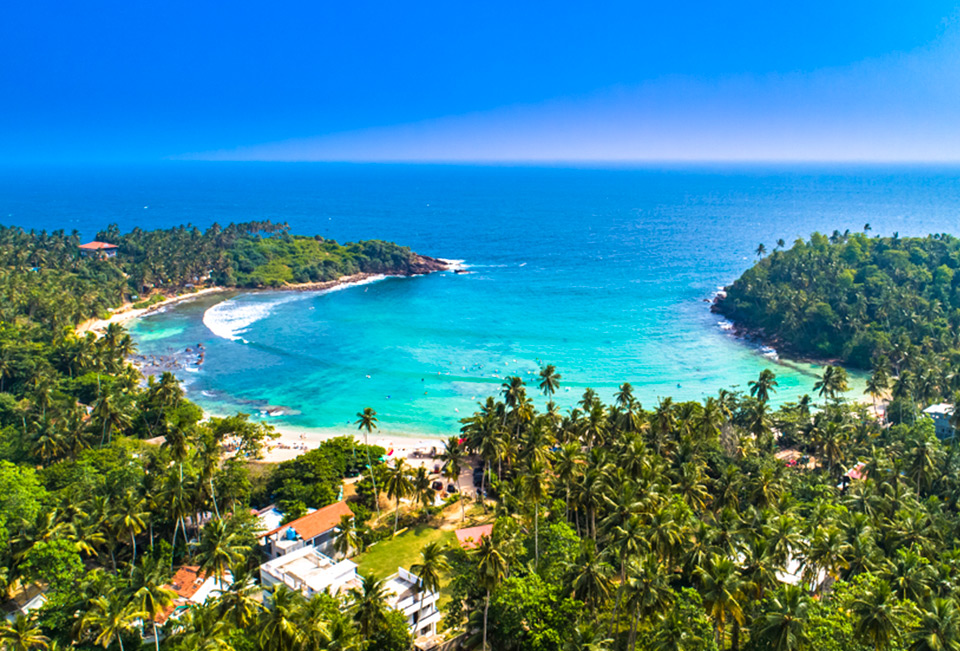 Hiriketiya has risen in popularity over the last five years and is now one of the most sought-after holiday spots along the south coast. Surfers, yogis, and young families are attracted by the high-quality yet good value accommodation, beginners surfing cove and range of healthy cafés and restaurants. This trendy hot-spot won't stay a best-kept secret for long.
3. Dickwella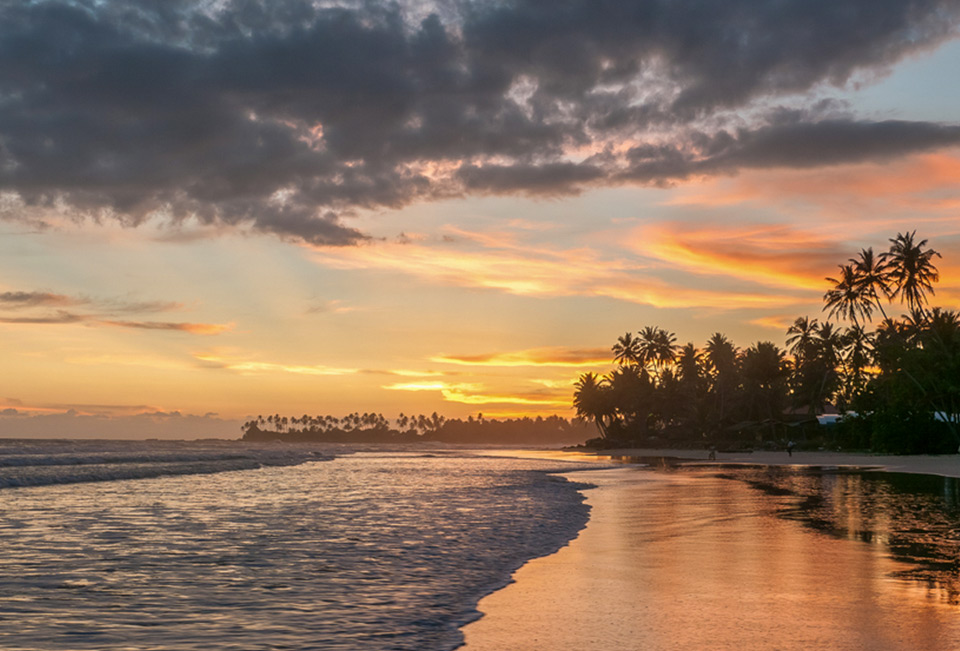 Hiriketiya's lesser-known next-door neighbour, Dickwella is crowned by a long stretch of sand that is perfect for serene sunset strolls, morning jogs and getting away from the crowds. Clifftop villas sit at one edge of the beach and offer glorious views of swaying palm trees and endless blue ocean. Perfect for those seeking privacy and tranquillity.
4. Tangalle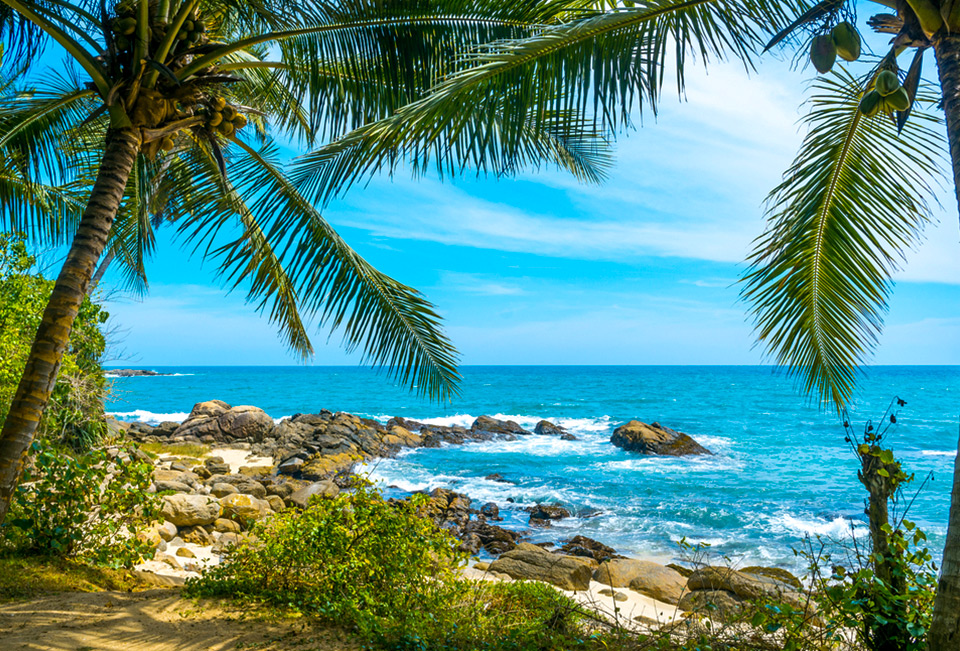 If it is peace and privacy that you are searching for, Tangalle is the Sri Lanka beach destination for you. Long since described as the most romantic destination in Sri Lanka, Tangalle has stunning tropical beaches, beautiful boutique hotels and an atmosphere that cannot help but make you unwind. Tangalle gets our vote for honeymooners.
5. Arugam Bay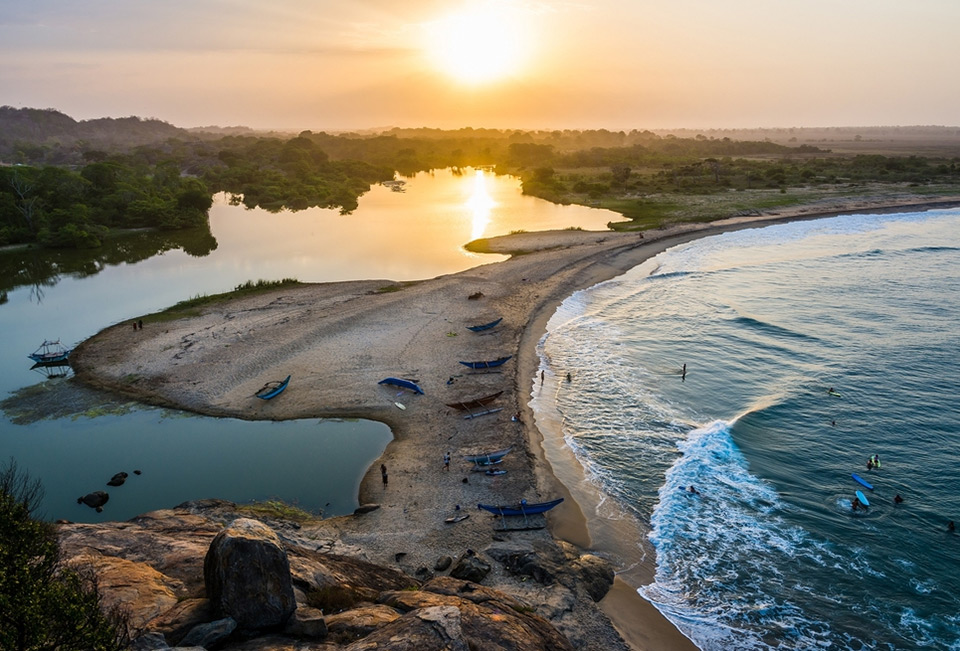 Head to the south-east corner of Sri Lanka and you will find Arugam Bay, historically the island's surfing hotspot that comes into peak season between May and September. This area is rawer and more rural, ideal for those seeking an authentic holiday experience. Go back to basics and enjoy the hippy lifestyle of barefoot outdoor living at a laidback pace.
6. Unawatuna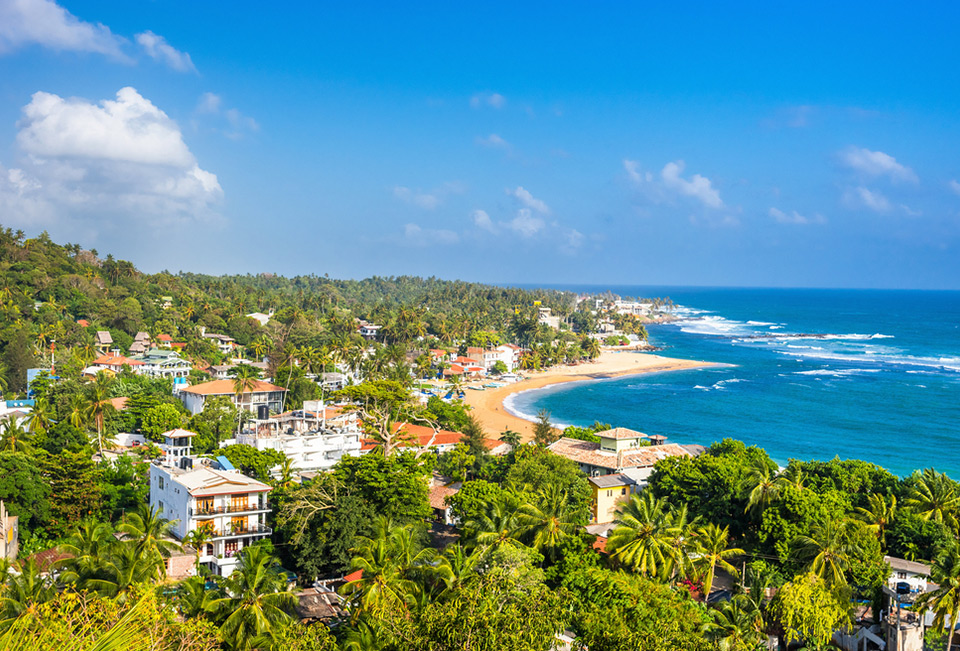 Head to the south-west corner of Sri Lanka and it is another story entirely. 17th-century Galle Fort is a favourite with tourists due to its rich history, selection of special shops and entrancing colonial villas, and the beaches near Galle are geared up for visitors. Unawatuna has water-sports, restaurants, and a wide variety of holiday accommodation.
7. Koggala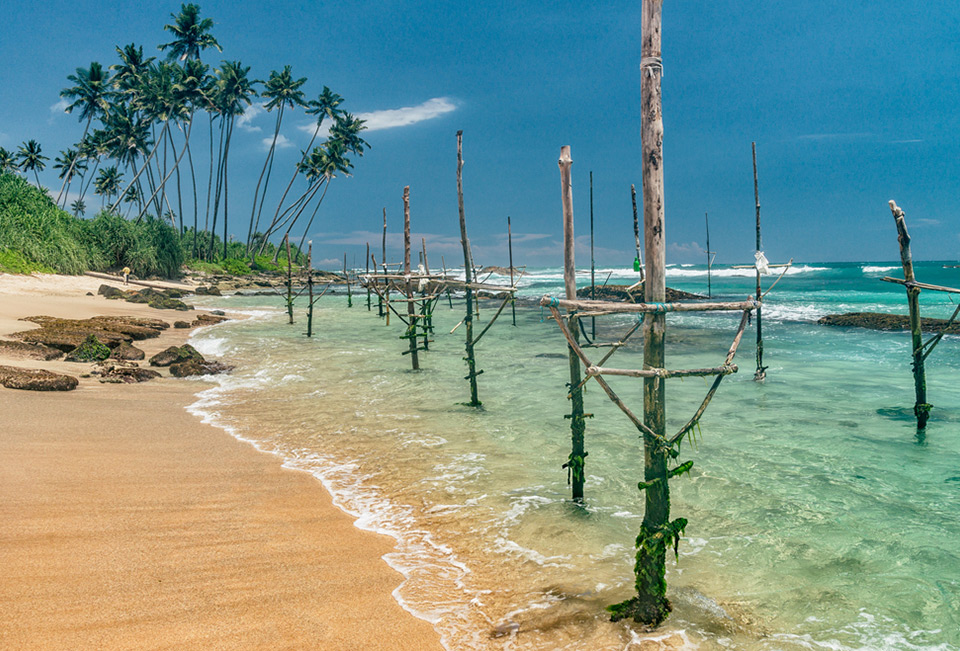 Unawatuna's next-door neighbour, Koggala offers a more peaceful beach for those who still want to be within easy reach of Galle Fort. Koggala is well-known for having some of the most exquisite beach hotels in Sri Lanka, from the opulent collection of private villas at Kahanda Kanda to the cool and contemporary boutique hotel KK Beach.
8. Weligama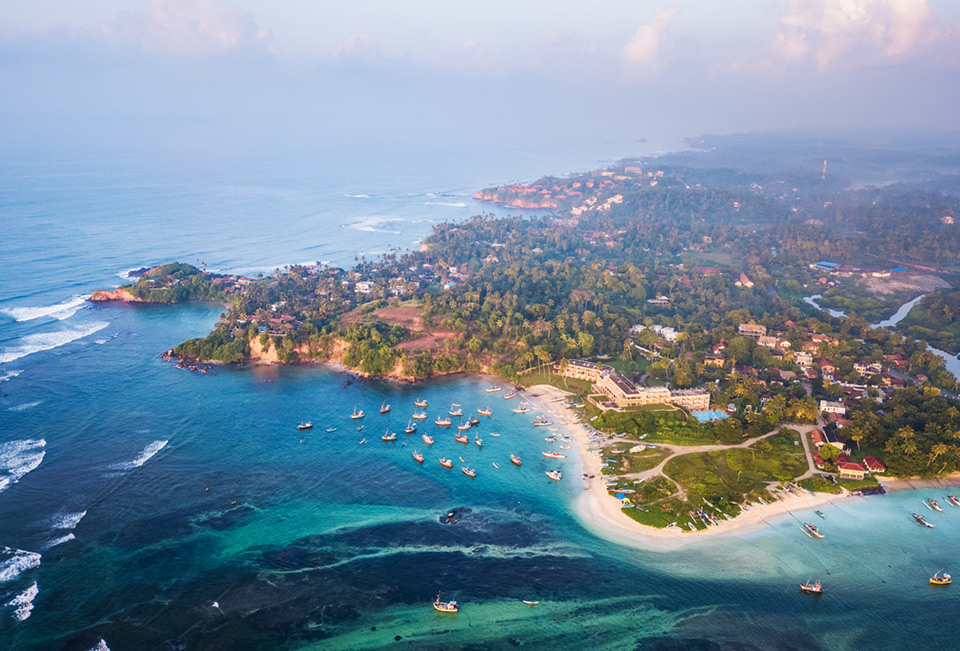 Dramatic cliffs back the beaches of Weligama to provide a majestic backdrop to your Sri Lanka holiday. Weligama is a great spot for beginners surfing lessons and other family-friendly water-sports such jet-skiing and snorkelling. Gorgeous boutique hotels, the most well-known being luxurious Weligama Bay, take precedence along Weligama's cliffs.