Top luxury escapes in Sri Lanka 2022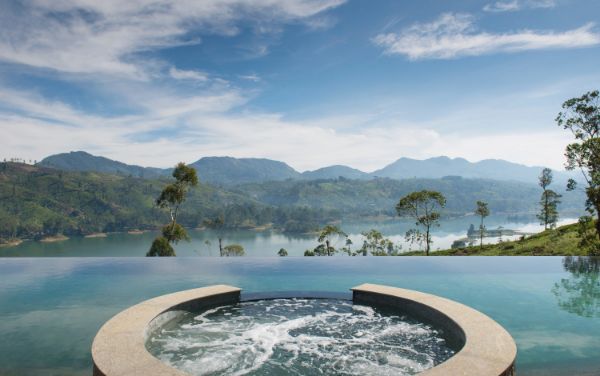 The last two years have been unsettled and uncertain and we are all in need of the chance for rest and relaxation. Find peace in paradise in 2022 at the top luxury escapes in Sri Lanka which include colonial tea bungalows, private villas, beach hotels and boutique properties with sensational views.
We have put together a list of the best luxury hotels and villas in Sri Lanka for a 2022 holiday. From unapologetic opulence to great value pampering, there are Sri Lanka luxury escapes to suit all tastes and budgets. Get in touch with Red Dot's friendly sales team to plan an unforgettable tailor-made Sri Lanka holiday.
Best Sri Lanka Luxury Escapes
Tea Hills
1. Ceylon Tea Trails
Ceylon Tea Trails bungalows are among the most iconic holiday accommodation in Sri Lanka. These five colonial tea bungalows in Hatton all have exquisite décor, fancy food and butler service.

Highlight: Croquet on the lawn followed by afternoon tea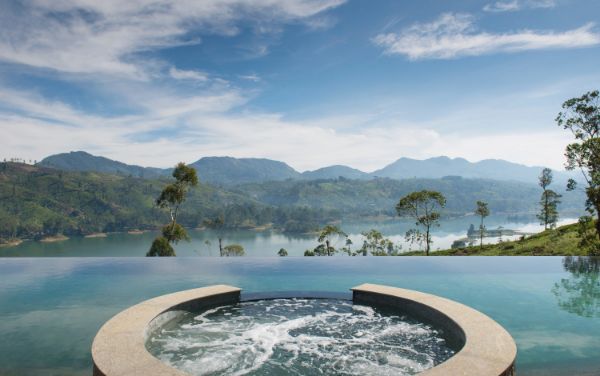 2. Madulkelle Tea & Eco Lodge
High in the soaring Knuckles Mountain Range, a remote and scenic area outside Kandy city centre, Madulkelle is a collection of wooden lodges set on a working tea plantation.

Highlight: Amazing views and the enormous honeymoon suite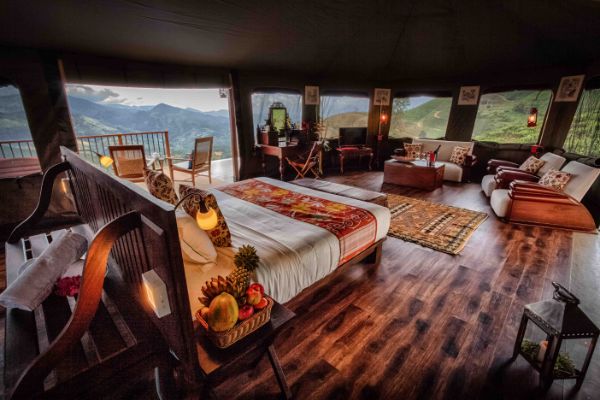 3. Nine Skies
An old tea planter's bungalow refurbished into a four-bedroom retreat where pampering and elegance is the order of the day, from the delicious dishes to the huge in-room bathtubs.
Highlight: The living room with squashy sofas and cosy fireplace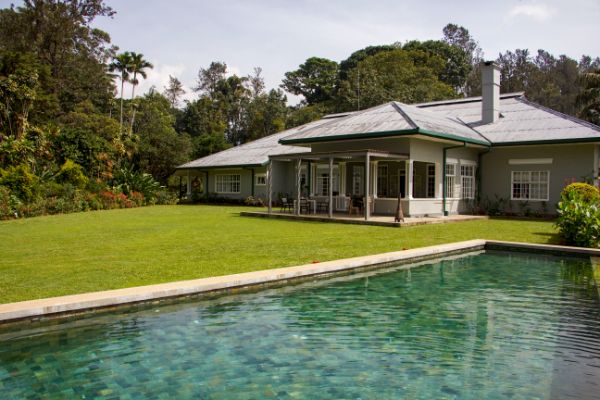 Beach
4. Jungle Beach
Sandwiched between lagoon and beach, this isolated property north of Trincomalee on the east coast is a haven of tranquility that is coveted by couples planning their honeymoon.

Highlight: Having the pristine tropical beach largely to yourself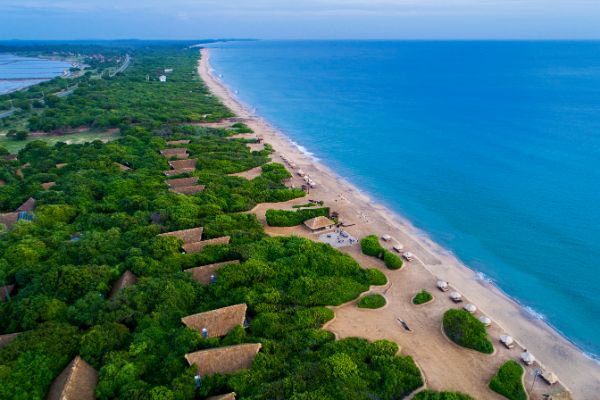 5. Saman Villas
Two-storey chalets with sensational sea views sit atop a rocky outcrop with quiet beaches either side. Away from the popular tourist destinations, this is for anyone seeking maximum privacy.

Highlight: Saman Villas is just two hours from the airport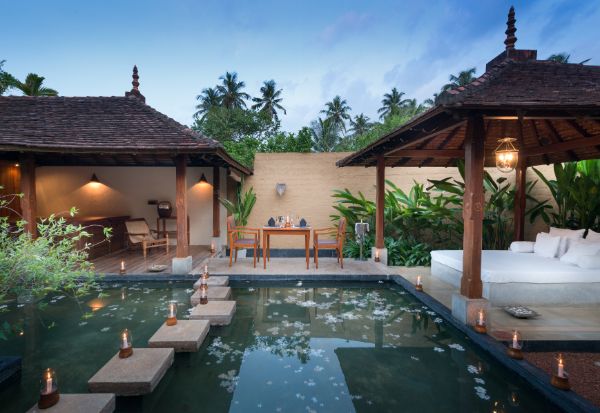 6. The Last House
Named 'The Last House' because it was the swansong of famous Sri Lankan architect Geoffrey Bawa, this colourful beach villa in Tangalle is the epitome of tropical living.

Highlight: The spectacular design and deserted stretch of shoreline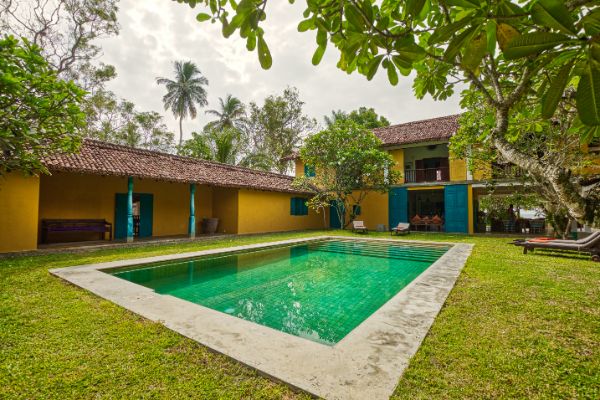 Wildlife
7. Wild Coast Tented Lodge
For luxury without boundaries, choose Wild Coast Tented Lodge in Yala. Exceptional design, private guided jeep drives, incredible dining options and an idyllic winding swimming pool.

Highlight: The stunning interior design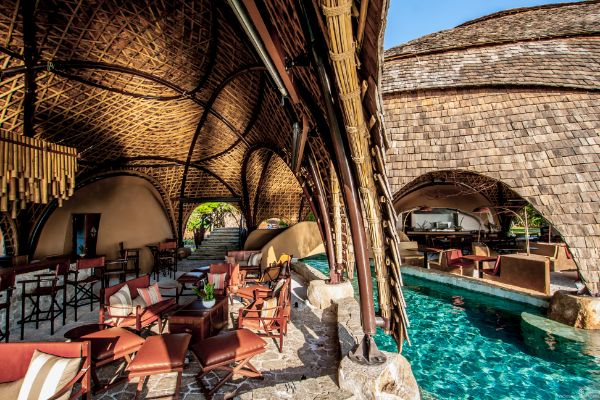 8. Leopard Safaris by KK
Don't be fooled by the tents – Leopard Safaris by KK is luxurious. A/C rooms with king-sized beds, a swimming pool and amazing local cuisine make this a great glamping option near Yala.

Highlight: A blissfully peaceful atmosphere and dining under the stars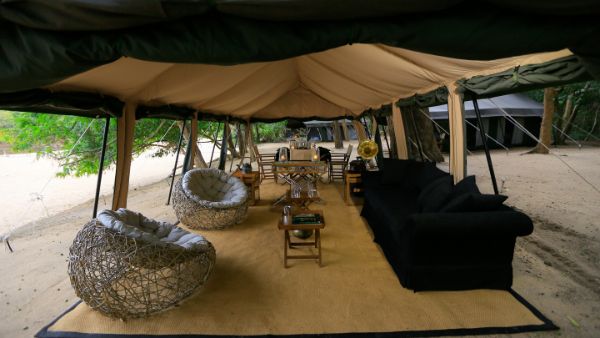 9. Ulagalla Resort
This eco-retreat is surrounded by a reservoir, paddy fields and patches of woodland that attract birds, butterflies and other animals. Immerse yourself in nature without compromising on comfort.

Highlight: Beautiful villas and sunrise kayaking amongst the waterlilies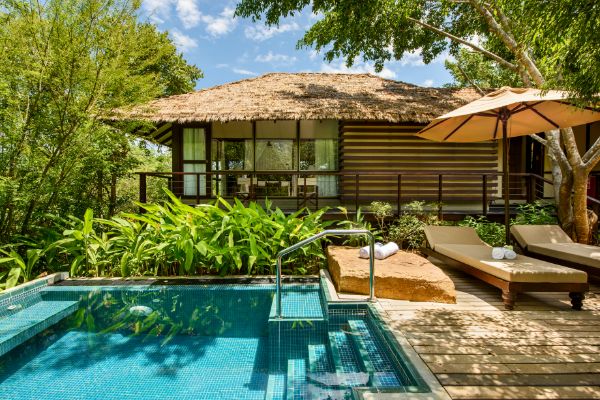 Lakeside
10. Bougainvillea Retreat
Set by Victoria Golf & Country Resort, this boutique hotel exudes excellence – in its dining, its décor, and its sensational surroundings. With lots of activities on offer, it's great for families.
Highlight: A sprawling infinity-edge pool facing the lake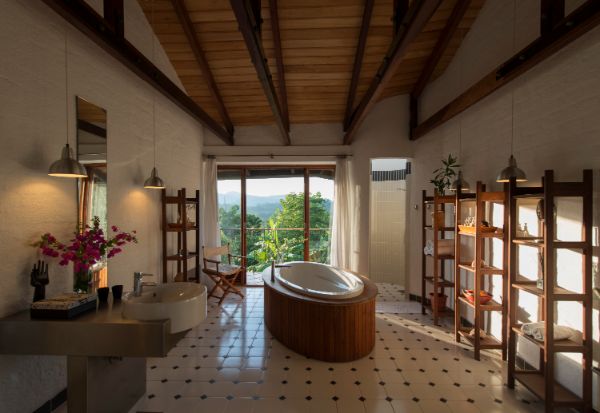 11. Tri Lanka
Privacy and pampering taken to the next level – that is what awaits at Tri Lanka. Enjoy lavish seven-course dinners, walking in paradisical gardens and a range of luxury spa treatments.

Highlight: Expert-led yoga classes in a treetop lakeview shala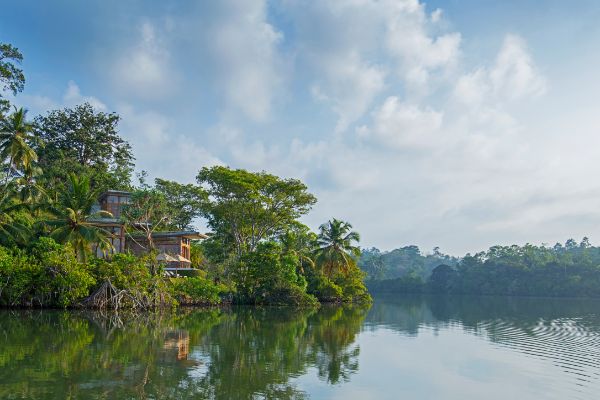 12. Jetwing Vil Uyana
At Jetwing Vil Uyana, rooms open straight out to forest, waterways, paddy fields or marshland frequented by birds and butterflies. A true haven of tranquility in the busy Cultural Triangle.
Highlight: Their high-class poolside restaurant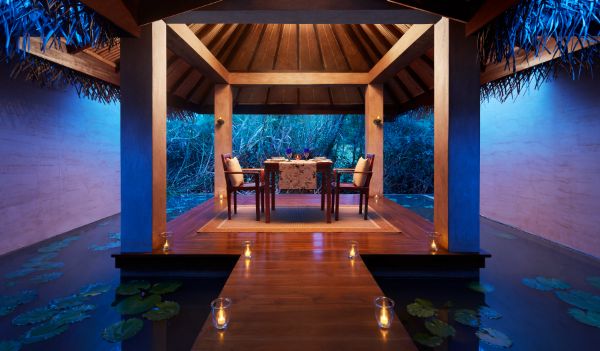 Villas
13. 41 Lighthouse
Forever a favourite, 41 Lighthouse Street is loved by all who are lucky enough to stay. Located within the walls of 17th-century Galle Fort, this villa is a truly special experience.

Highlight: Beautiful rooms and an open-air courtyard complete with pool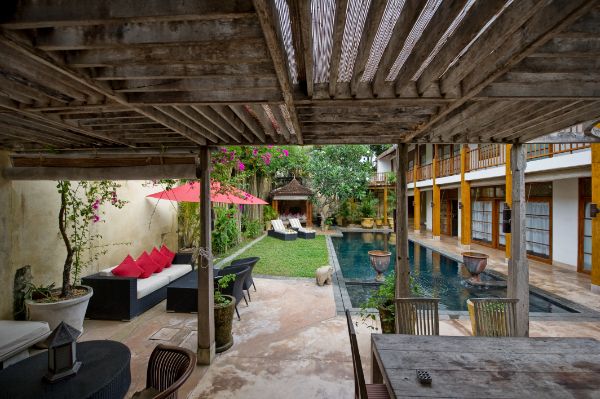 14. Sisindu T
Just 15 minutes from Galle Fort and its surrounding beaches, Sisindu T goes above and beyond with everything – the décor, the views, the food and the atmosphere are all perfect.

Highlight: Being away from the hustle and bustle of ever-popular Galle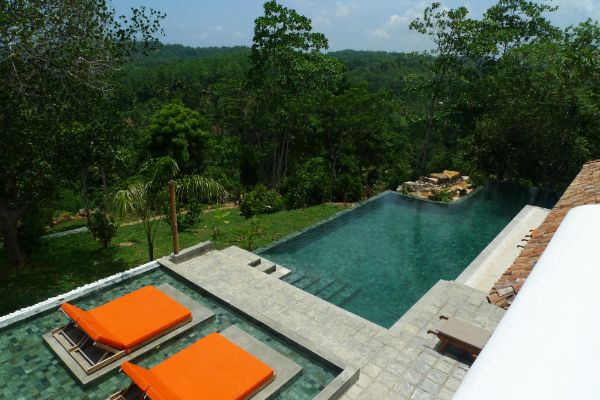 15. Kahanda Kanda
Last but by no means least, Kahanda Kanda is the ultimate luxury experience for couples seeking peace and privacy on their romantic getaway. No expense was spared for this property.

Highlight: The utterly restful atmosphere away from the crowds