A guide to Sri Lanka's summer season water-sports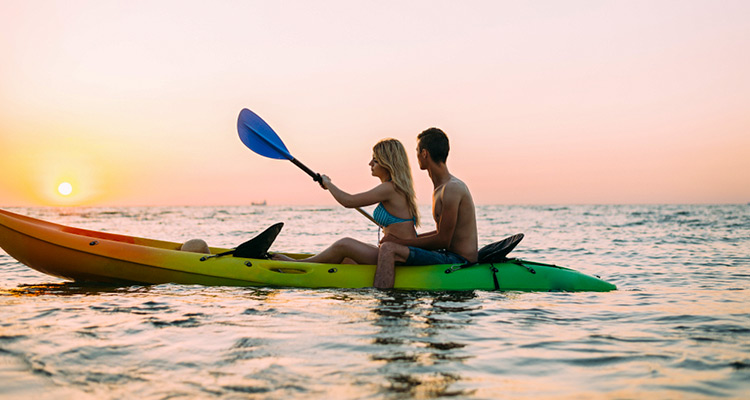 Are you visiting Sri Lanka in the summer? Tourists exploring Sri Lanka between May and September have all the same opportunities as those on a more traditional winter tour, including the heritage sites of the Cultural Triangle, tea plantations in the Kandyan foothills, and access to wildlife parks. However, for your beach time, the best weather is found on the east coast instead of the south-west. This is switch is due to Sri Lanka's dual monsoon season which causes each side of the island's coastline to come into its own at opposite times of the year.
There is no shortage of summer season water-sports to be enjoyed along Sri Lanka's east coastline, including fun-filled family-friendly options like snorkelling and jet-skiing. From world-class surfing in Arugam Bay to sailing adventures to private coves, these amazing activities are sure to be the highlight of your summer holiday in Sri Lanka. There are also opportunities for water-sports elsewhere in the island including kite-surfing and exhilarating white-water rafting adventures.
Surfing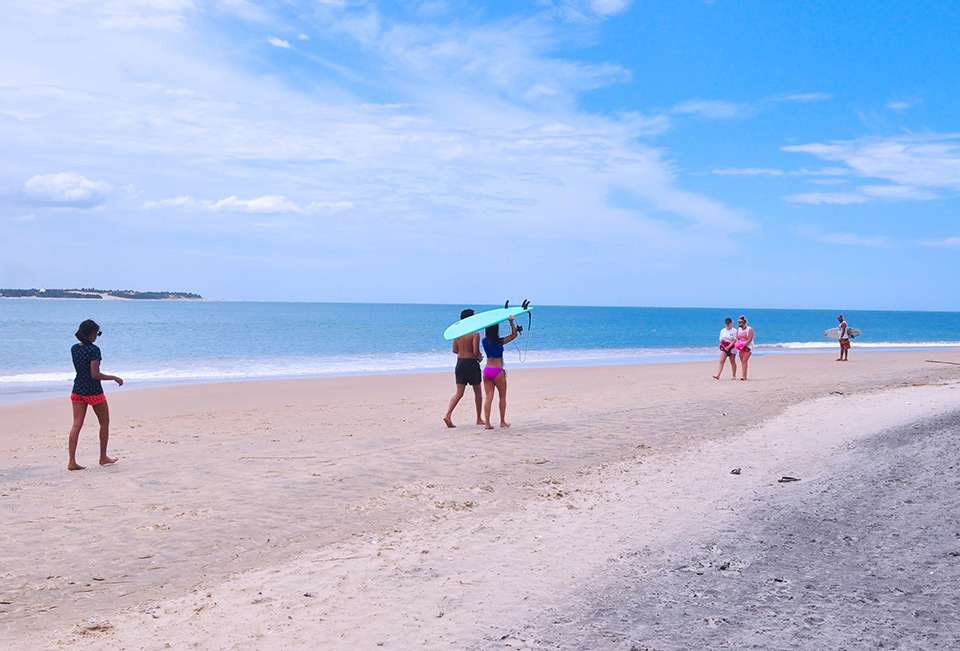 For surfing in Sri Lanka, look no further than Arugam Bay. This laidback beach town in the south-east is renowned in the surfing community for having some of the best waves not only in the island but across the globe. In fact, Arugam Bay is considered to be one of the top ten surf spots in the world!
Beginners can take advantage of the surfing classes on offer during the summer. There are plenty of beaches with gentle waves where you can test your new knowledge. Advanced surfers can head to the coves with more wild waves where you can enjoy sustained rides on challenging currents. These include Main Point and Whisky Point, both of which are into their stride by April. Of course, always be sure to check the tide and only surf in an area that has been designated as safe.
Sailing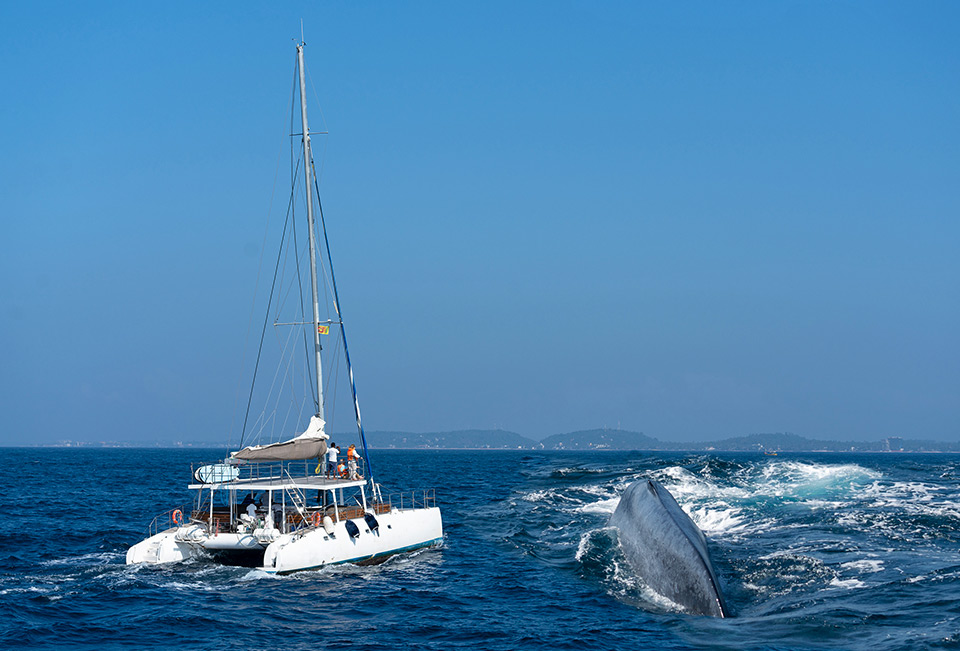 Prefer a more laidback approach to coastal exploration? Add a sailing experience to your itinerary instead. Sit back and relax in a quality vessel and let your crew do the hard work while you soak in some sunshine and the stunning ocean scenery.
There are several options for your Sri Lanka summer sailing trip. Most popular is the half-day or full-day cruise close to Pasikudah that takes you to secluded coves for total peace and privacy. You also have paddle-boarding equipment on board should you wish to test your balance on the water! Wildlife lovers should investigate a whale watching excursion from Trincomalee: shared or private boats are available.
Snorkelling & Scuba diving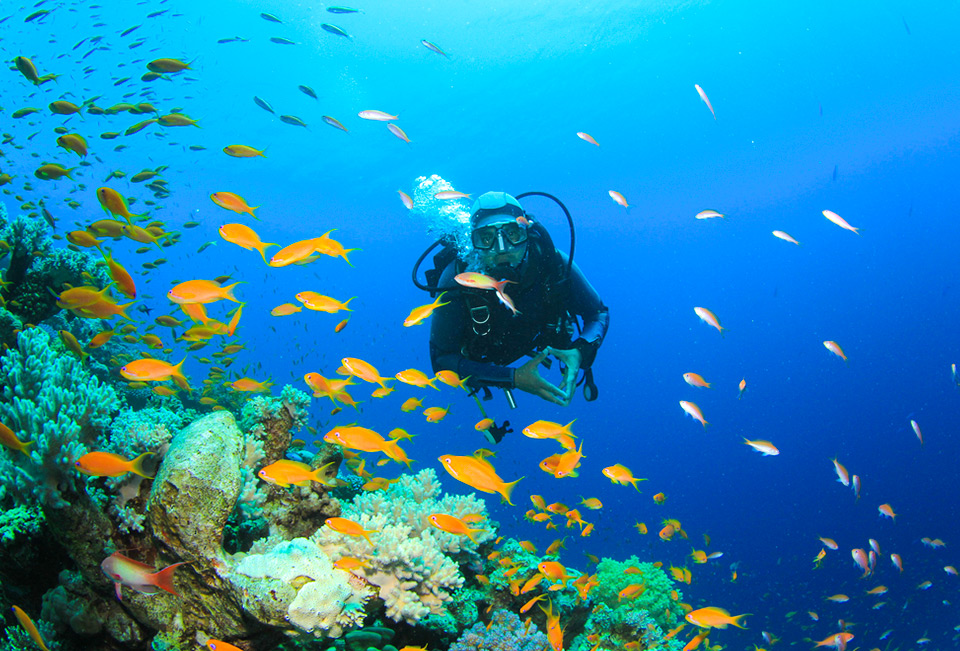 Sri Lanka's east coast is a rewarding region for snorkelling and scuba diving. For your scuba diving excursions, you must have a PADI scuba diving qualification. There are certified centres in Sri Lanka where you can attain one if you are enjoying an extended stay on the coast. Equipment can be provided and excursions are usually led by an expert guide.
Trincomalee in the north-east of the island boasts some of the best dive sites in Sri Lanka. Popular options reasonably close to the coastline include Swami Rock, Eel Rock, and Coffin Ray Point. For those who prefer to stay close to the surface, go snorkelling at Pigeon Island. This area is a recognised marine reserve named for the rock pigeons that nest here.
At all of these sites you will find numerous species of marine life including endangered sea turtles, Moray eels, sting rays, and even blacktip reef sharks.
Kite-surfing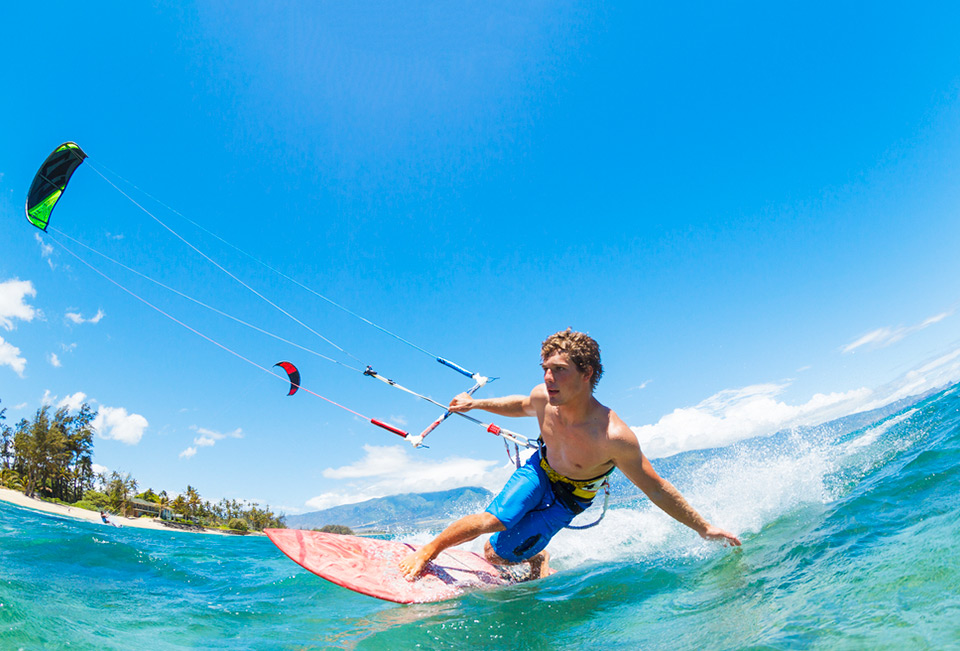 Travellers can also go kite-surfing in Sri Lanka in the summer, despite the fact that the best kite-surfing spot in the country is on the north-west side of the island. Kalpitiya is the place to go for kite-surfing, a thin strip of coastline sandwiched between lagoon and sea. Its sheltered location means that weather is reasonable enough between May and October that kite-surfing can continue.
Your best bet for lessons and equipment is Kitesurfing Lanka, a well-established company who have been dedicated to promoting this sport in Sri Lanka for years. Their school runs several courses, from beginner to advanced, and there are plenty of friendly instructors on hand to help during the day. This area has a pleasantly laidback air similar to Arugam Bay, ideal for those looking to escape the tourist trail and see a more authentic side of Sri Lanka.
White-water rafting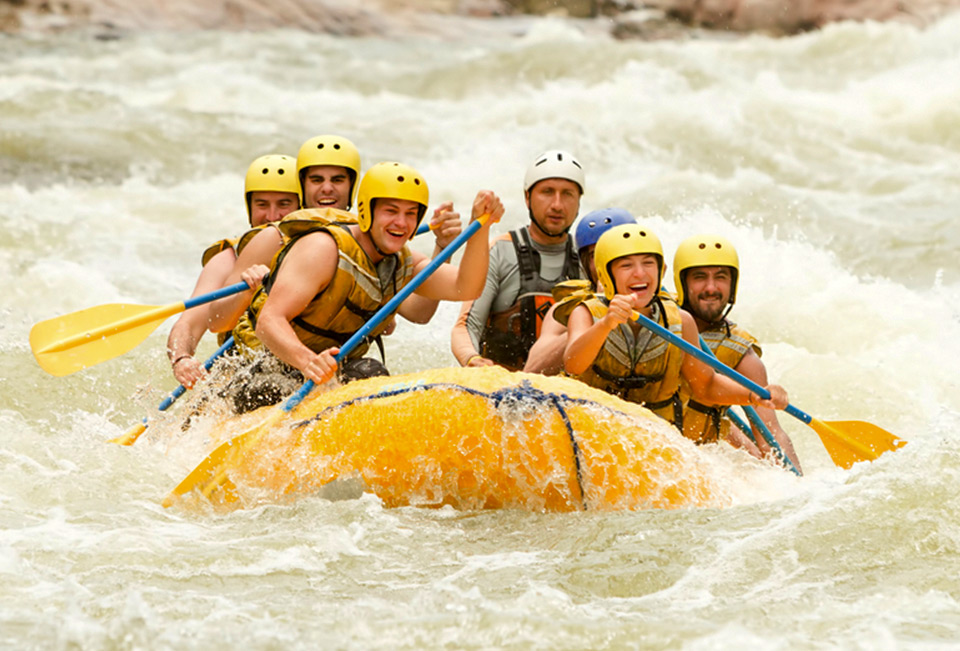 Last but certainly not least, white-water rafting in Sri Lanka is a fantastic water-sport activity for any itinerary that is available all year round. Head to Borderlands, Kitulgala in Sri Lanka's southern central region to try your hand at a range of adventure activities on the Kelani River. Several routes are possible, boasting grade II and grade III rapids. Families in particular have a whale of a time tackling these challenging currents together! Borderlands provide the highest standard of safety equipment and expert tuition ahead of the adventure, and can accompany more nervous travellers. This camping outfit also offers exciting canoeing and canyoning activities in this picturesque area.