Top 8 hotels for a Sri Lanka family summer holiday
Are you planning a getaway with the children this summer?
Sri Lanka is a sensational summer holiday destination for families, offering not just warm weather and brilliant beaches but also the chance to see exotic wildlife and indulge in a range of fun outdoor activities. Younger children will delight in seeing baby elephants in the wild and playing in the sand, while older kids will find much enjoyment in a range of thrilling water-sports and awe-inspiring hikes.
Whether you need family suites and interconnecting rooms or a separate space for the children, these accommodation options have all you could want and more. From larger resorts offering an abundance of activities to private villas in stunning natural surroundings, these top 8 Sri Lanka hotels are perfect for an easy and memorable family summer holiday.
Wilpattu National Park
February to October is the best time to visit Wilpattu, Sri Lanka's oldest and most beautiful national park on the north-west coast of the island. The intricate pattern of waterways dries out in the summer, and wildlife can be seen congregating around the main villus (lakes). The sloth bears gorging themselves on berries in May and June are a huge highlight for adults and kids alike.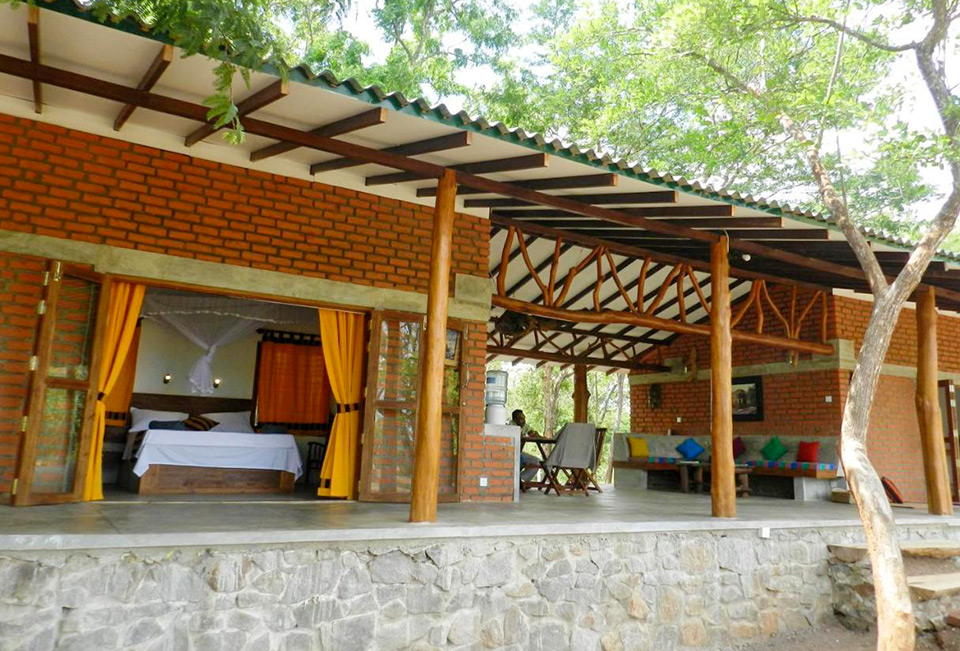 This two-bedroom villa, complete with double bed and twin beds, is a true family hideaway. The Ibis is just a short drive from the entrance of the park, surrounded by nothing but wilderness. After a day exploring Wilpattu, retire here for a dip in the natural pool and a private dinner under the stars.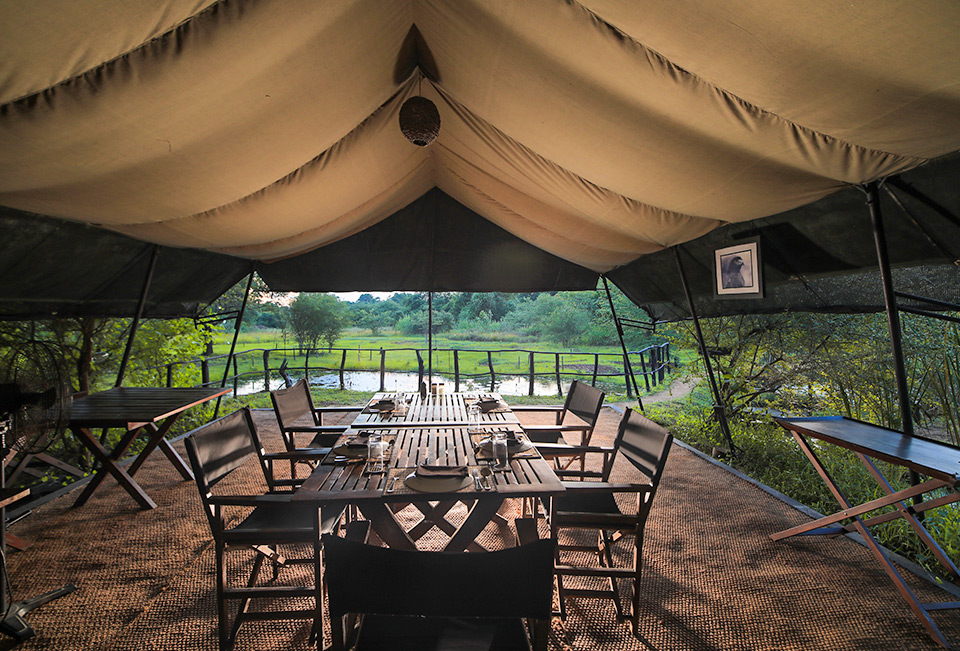 If fun in the jungle suits your family down to the ground, don't miss out on the Leopard Trails Wilpattu glamping experience. This small campsite of luxe tents – each fitted with a bed, a/c, shower and w/c – is run by expert guides who will take you to remote areas of the park. In the evening, relax by the bonfire and relive your experiences will you sample a tapas-style feast of local favourites.
Cultural Triangle
It might not sound like your children would be enamoured with Sri Lanka's Cultural Triangle, but believe us when we say that this region is truly unmissable – and there are activities for kids of all ages.
Younger children will love seeing baby elephants at Minneriya National Park during the annual Elephant Gathering that occurs every August, and Sigiriya Rock Fortress is a must for all. Older kids won't fail to appreciate the astonishing architecture at medieval Polonnaruwa and the ancient Dambulla Caves.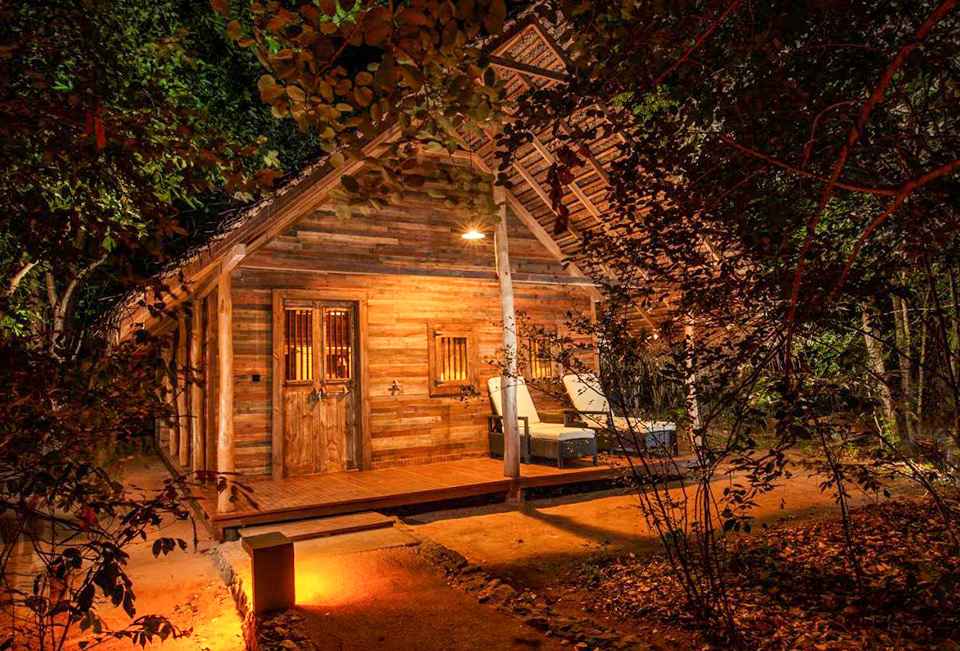 'Aliya' means elephant in Sinhalese, and this is definitely a recurring theme in this hotel's décor. In addition to the enormous swimming pool with views of Sigiriya Rock Fortress that is the crowning jewel of Aliya Resort & Spa, you will find an abundance of child-friendly food and activities and a range of room options.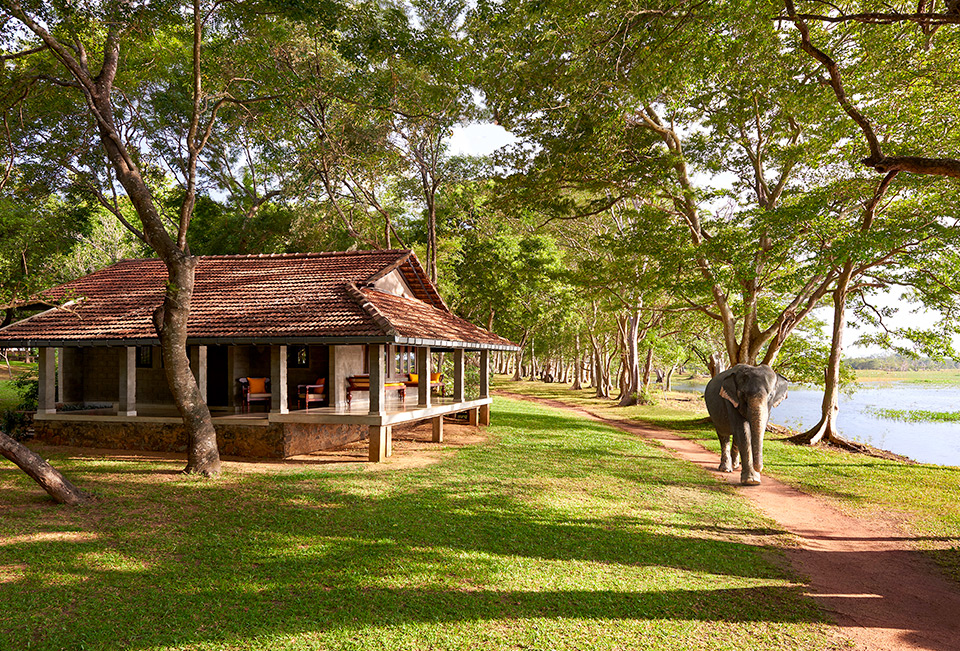 This hotel is a more tranquil alternative to Aliya Resort. The large gardens include a lake that attracts an abundance of birds and butterflies, monkeys and rock squirrels, and even the occasional monitor lizard. Kids and adults will find endless delights at the international buffet in the restaurant at Habarana Village by Cinnamon.
East Coast
In the summer, Sri Lanka's east coast comes into its own. Sunshine abounds and the seas are safe for swimming, sailing, and other water-sports. There are three main beach destinations: tranquil Trincomalee in the north; playful Pasikudah in the centre, and the laidback surfing spot Arugam Bay in the south.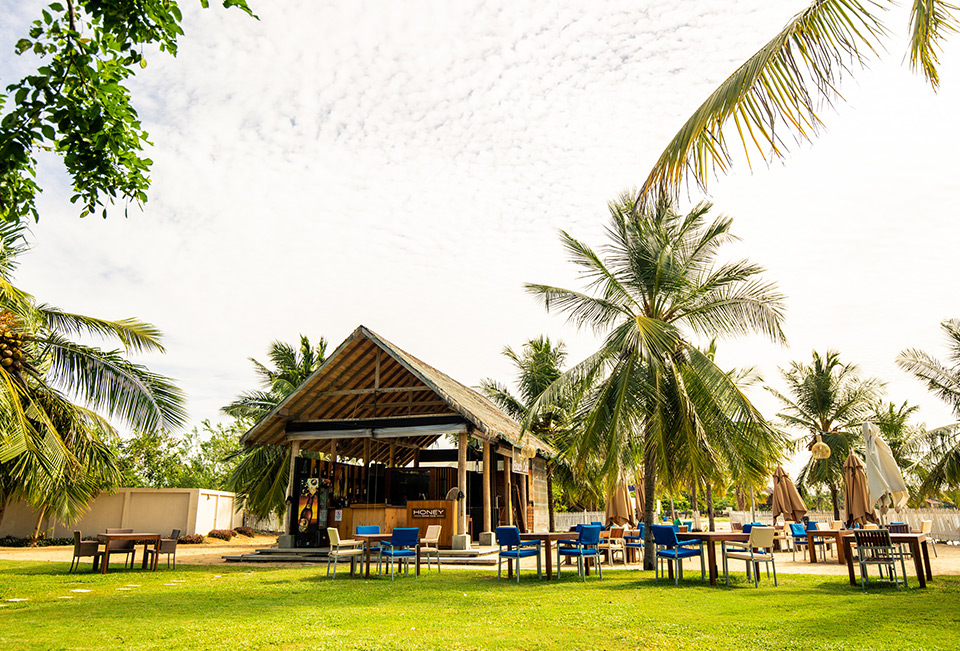 Amaya Beach is a fantastic beach hotel in Pasikudah with a 300m-frontage right on the main bay. You can walk out for metres without the water passing your waist, making it a perfect paddling place for little kids. Older children will love the water-sports options including snorkelling and jet-skiing. In-hotel activities include a pool, spa, pool table, badminton court and beach volleyball area, and there are a variety of rooms and dining options suitable for families.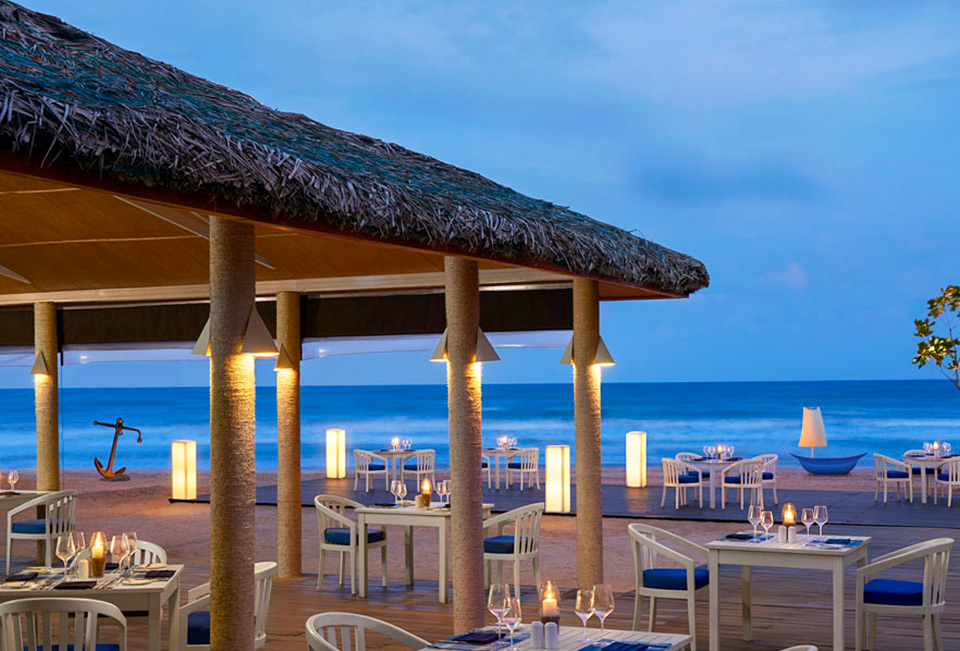 This hotel in Uppaveli near Trincomalee is a great mid-range option for families. Trinco Blu by Cinnamon has a range of room options from smaller Superiors to Beach Chalets with sensational sea views. Younger children can relax in the children's play area when not enjoying the sea and sand of the hotel's extensive beach frontage.
Kandyan Foothills
While Sri Lanka's Hill Country is fairly rainy during the summer months, the Kandyan Foothills have more reasonable weather. You and the family can still enjoy sensational mountain views and explore the island's characteristic tea estates without going into the heart of the tea hills.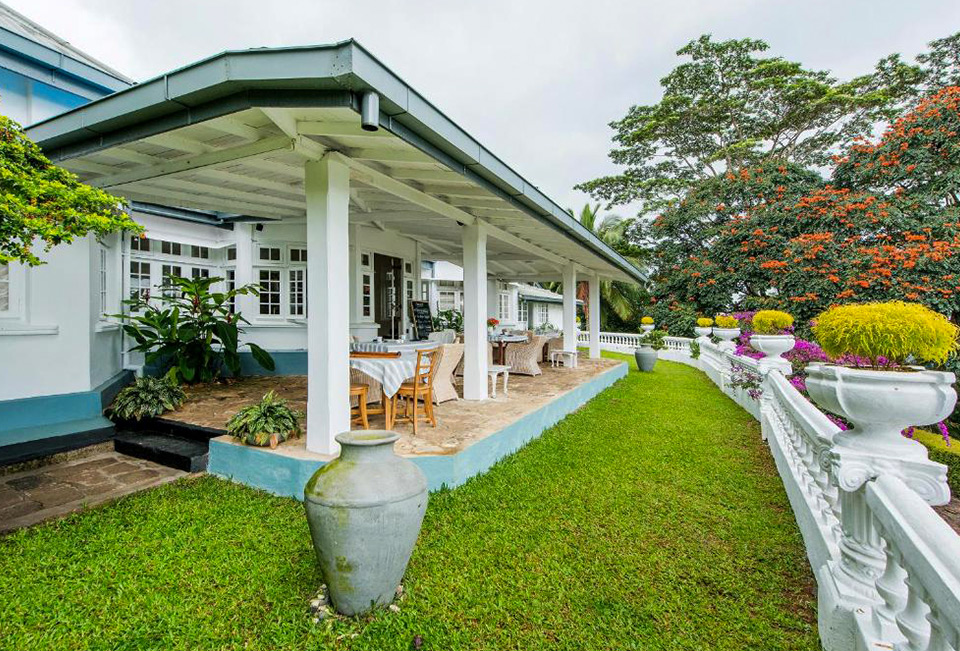 Ashburnham Estate is one of our enduringly popular family-friendly accommodation options. This original colonial tea planter's bungalow has a wonderfully relaxed atmosphere and children are welcomed with open arms. Kids will love the pool with its astonishing views of the Knuckles Mountain range and the vast garden with waterfall walk. In the evenings, relax by the fire in the cosy lounge and with the feeling of being completely at home.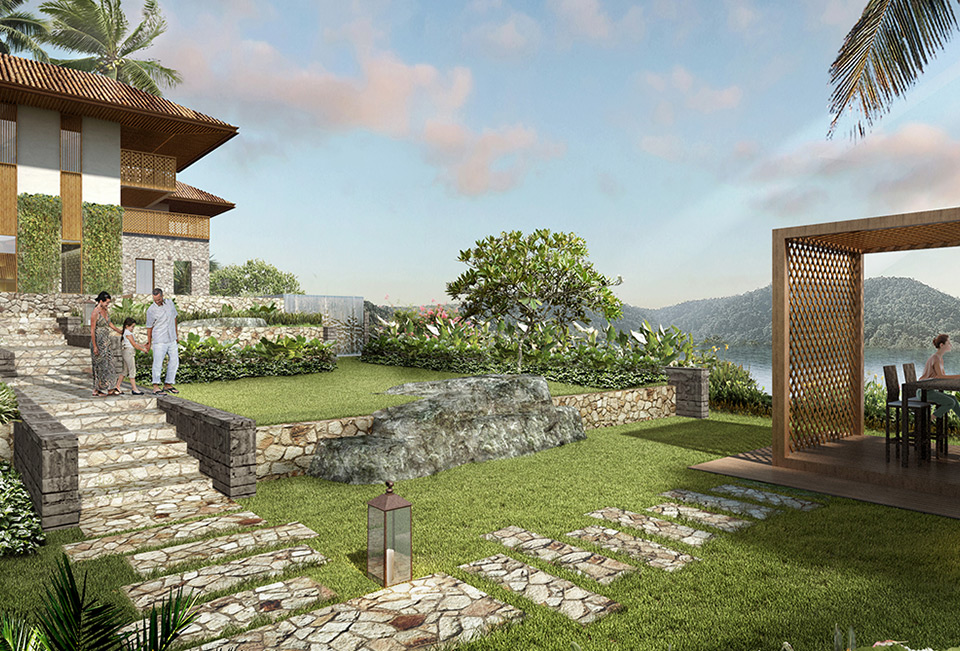 On the other side of the hills is the Victoria Golf & Country Resort where outdoor activities are the order of the day. Your chalet sits on the estate itself, so you can roll out of bed and straight into day of exhilarating experiences ranging from horse-riding and cycling to tennis and golf. Walking is rewarding here, and guests at Victoria Golf Chalets can use the resorts swimming pool free of charge.
These top 8 Sri Lanka hotels for a family summer holiday were selected by long-standing Sri Lanka specialists Red Dot Tours who are skilled in creating tailor-made Sri Lanka tours.