Best beaches in Sri Lanka for surfing
In the words of the Beach Boys, surfing is 'the greatest sport around / catch a wave and you're sitting on top of the world'.
That is certainly the belief of the fanatical locals who live beside Sri Lanka's best surfing beaches, a mindset shared by the many surfers who flock to Sri Lanka from all corners of the globe in search of some of the world's best breaks.
Sri Lanka has been a popular surfing destination since the 1970s, and it is not hard to see why. Tropical bays of white sand and turquoise seas, fringed by lazy coconut palms, offer an idyllic backdrop for a surfing holiday, and the surfing season runs all the way from December to October.
Experts will delight in the various annual surfing competitions in Sri Lanka, including Red Bull's 'Ride My Wave' (next running in Hikkaduwa in March 2021), whilst beginners will find a range of great surf spots around the island suited to first-time surfers – and qualified instructors to teach them.
Several hotels also offer surfing courses or surf camps for adults and children alike, such as W15's 'Kids Surf Camp' where children can learn pro surfing techniques from Sri Lanka's national surfing champion and enjoy unforgettable experiences such as full moon night surfing.
Wondering which beaches are best for your Sri Lanka surfing holiday? Check out our list of the top 3 surfing spots in Sri Lanka:
1. Arugam Bay
This laidback south-east coastal town is a surfing haven and comes into its own during the summer months with solid sunshine, lively bars and restaurants, and five main surf points ranging from 'Baby Point' and 'Elephant Rock', suitable for beginners, to expert-level Pottuvil Point which lies just outside of the main town centre. Accommodation is quirky, clean and good-value, and there are many places to rent surf boards and other water-sports equipment.
2. South Coast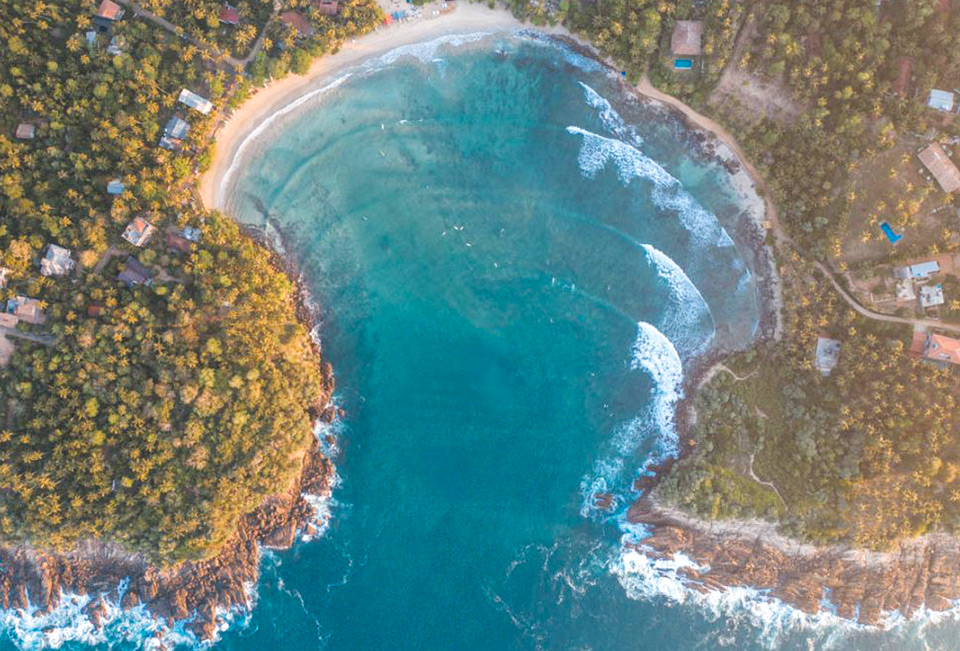 Surfing in Sri Lanka's south coast ranges from beginner surf lessons in calm Weligama Bay, a short drive from Galle, to more testing breaks in the Deep South around Dickwella and Hiriketiya, currently the coolest surf spot in the island. Ahangama and Mirissa are also great options for surfers at a variety of experience levels, with the former offering more of a relaxed atmosphere in contrast to the energetic hubbub of popular Mirissa Bay.
3. Hikkaduwa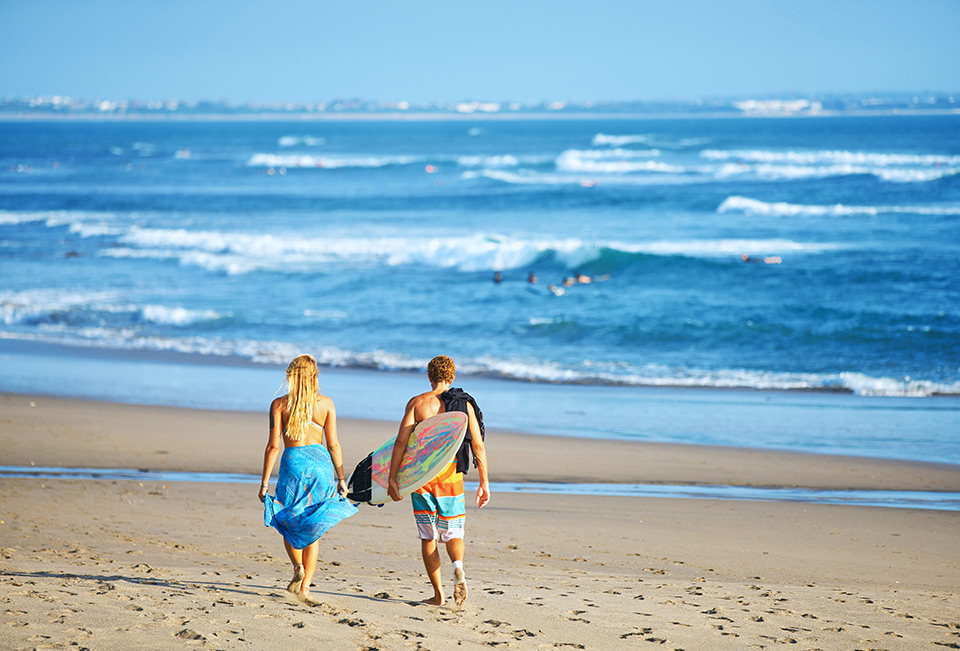 Less than two hours from Colombo, Hikkaduwa is a long-standing surfing spot in Sri Lanka. The expert locals head to Benny's, where waves can rise above six feet, whilst tourists tend to favour the gentler points along the main beach stretch that are sheltered by reefs. Accommodation options in this area are varied, from affordable resorts and good-value boutique hotels to luxury villas and established beach resorts.
Visit www.reddottours.com to discover more details about surfing in Sri Lanka and see which spot is right for your Sri Lanka surfing adventure. As the Beach Boys said, 'Everybody tries it once'.