Discover Sri Lanka's culinary hotspots
Why Sri Lanka is one of the best destinations for foodies
In recent years, Sri Lankan cuisine has become a trendy dining choice in the U.K. Hoppers, the iconic Sri Lankan restaurant chain, now have four restaurants in London including one at Kings Cross Station, whilst comedian Romesh Ranganathan recently wrote a column in The Guardian describing his astonishment that his mum's cooking is finally cool. It is difficult to remember that not long ago many would have struggled to point out Sri Lanka on a map, let alone tell you anything about their cuisine.
When you think about the ingredients in Sri Lankan food, it is not surprising that Sri Lankan cuisine has taken off in the U.K. Due to the use of coconut in most of the recipes, many of the curries are naturally vegan and are much lighter and healthier than similar Indian dishes, satisfying the current culinary trends which are sweeping the nation. Sri Lanka's popularity as a travel destination over the last few years has also helped to bring Sri Lankan food into the limelight, with travellers keen to enjoy their favourite holiday meals at home.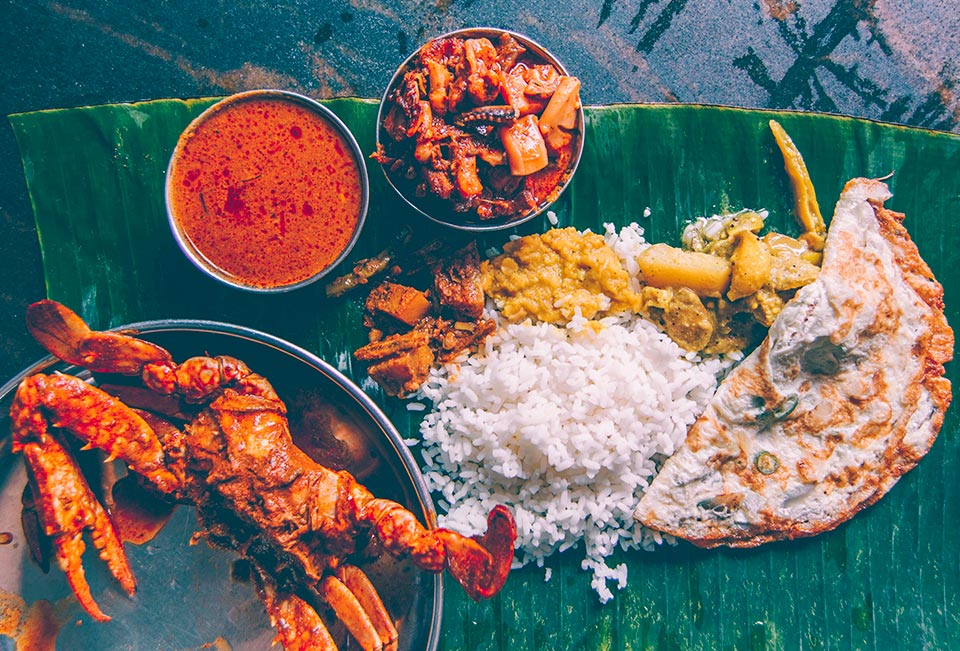 For its size, Sri Lanka is incredibly diverse. This variety of landscapes and cultures mean that each region has its own type of cuisine with a distinct flavour, making Sri Lanka one of the best travel destinations for foodies. In the northern city of Jaffna, you will find mouth-watering crab curry made with lots of coconut milk and spices similar to those used in South Indian cooking, whilst seafood in the south has sharper flavours such as the tangy ambul thiyal.
The traditional main meal is the humbly-named 'rice and curry', a dish comprised of no less than seven curries and sambols (spicy salads), accompanied by rice and papadam – our favourites include polos curry, a soft, sweet dish made from jackfruit, and pol sambol, a mixture of grated coconut, onion, chilli and lime. Other stars of the show are hoppers, thin pancakes served with spicy chutney that are often served for breakfast, and the street food snack isso wade, deep-friend prawn fritters with plenty of chilli.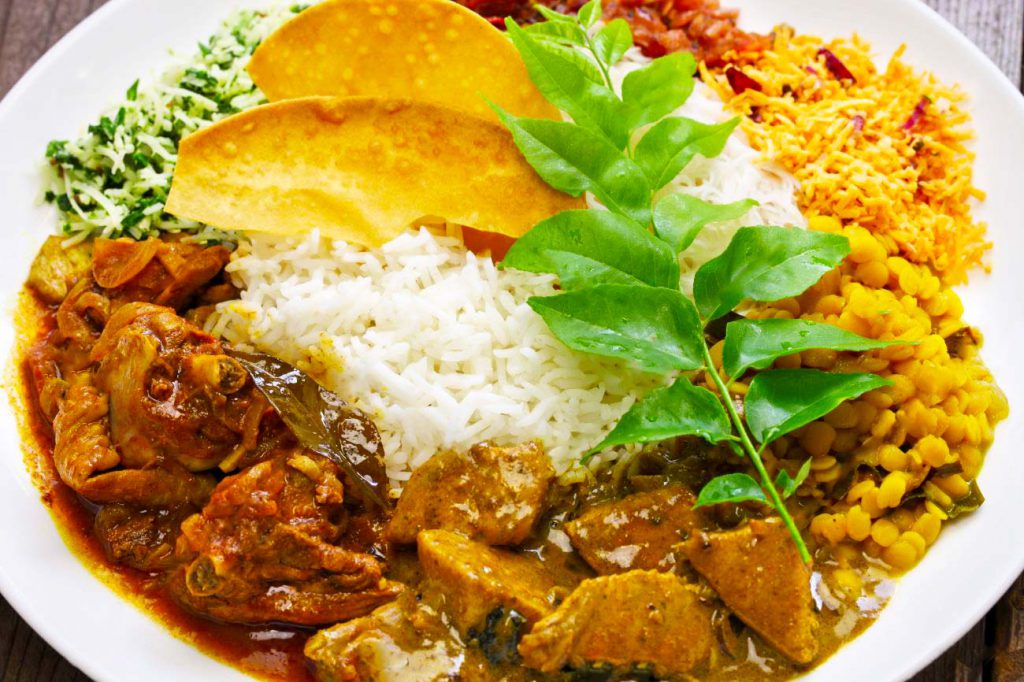 Whatever your food preferences, one thing is certain – Sri Lankan cuisine is varied, delicious and deserves its position in the spotlight. We are passionate about Sri Lankan cuisine and sharing these gastronomic delights with all who visit the island – get in touch with us to discover the hotels which have the best traditional food, and browse through our range of popular culinary experiences.