Escape to the West Coast of Sri Lanka for Christmas


Escape the Christmas crowds…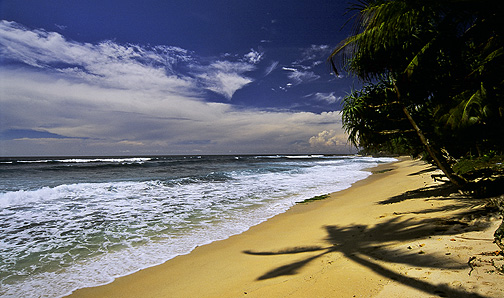 Christmas in Sri Lanka is magical, whether you're trekking through the tea-covered Hill Country, climbing to the top of Sigiriya Rock Fortress or sipping a cocktail on the beach and watching the sun sink into the sea. Peak season begins in December and runs all the way through to April. As the glorious sunshine sets in, tourists flock to this teardrop island for a taste of heat, beauty and relaxation.

Choosing to visit the west and north-west coasts in December and January is an easy way to guarantee yourself a quiet Christmas break without compromising on your experiences of the island. Whether you want to delve into Sri Lanka's culture, dive into some exhilarating water-sports or discover the country's abundant wildlife, this area will not disappoint.

For more information on organising a tailor-made tour of Sri Lanka, visit our website or get in touch with one of our knowledgeable travel consultants.

We hope to see you soon!

The Red Dot Team



The west coast of Sri Lanka enjoys the same benefits of the season as the south – swimmable seas, sightings of whales and dolphins and guaranteed wall-to-wall sunshine – as well as offering quieter beaches.

Bentota is the most popular resort along this stretch of coastline and boasts some enchanting hotels, excellent water-sports and Geoffrey Bawa's renowned Lunuganga house and gardens. Culture enthusiasts should visit the temple at Ambalangoda, which houses the longest reclining Buddha statue in Asia, whilst those interested in wildlife should canoe down the Kalu Ganga, which is lined by mysterious mangroves that are teeming with animals and many varieties of bird.

Bentota Property Picks

Simply Red (under $150)




Amal Villa
A seven-bedroom villa a couple of minutes from the broad sands of Bentota, comprised of two pavilions set in a well-tended garden with a good-sized infinity pool and an Ayurvedic spa. Dine at the popular Amal Restaurant.

Classically Red ($150 – $300)




Rock Villa
Rock Villa is a refurbished 170-year-old wallawwa set on a two-acre coconut grove fronted by the spectacular sun-kissed beaches of Bentota. It boasts some of its original architectural features and a 50ft. swimming pool.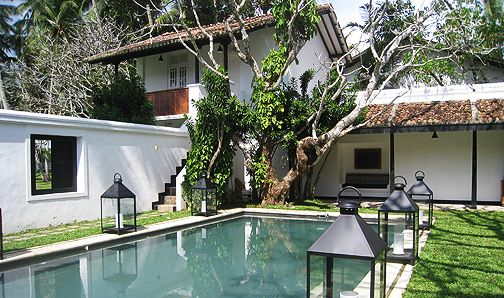 The Villa Bentota
The Villa Bentota is one of the most sought-after west coast properties, a chic and stylish beachside boutique villa set amidst extensive gardens scattered with coconut palms with the Indian Ocean a five minute stroll away.

Luxury Red ($300+)




Aspara
A three-bedroom villa with a peaceful setting overlooking the tranquil Bentota River in a rural village one mile inland from Bentota town. The waterfront and gardens attract many species of birds, monitor lizards and monkeys.


West Coast Experiences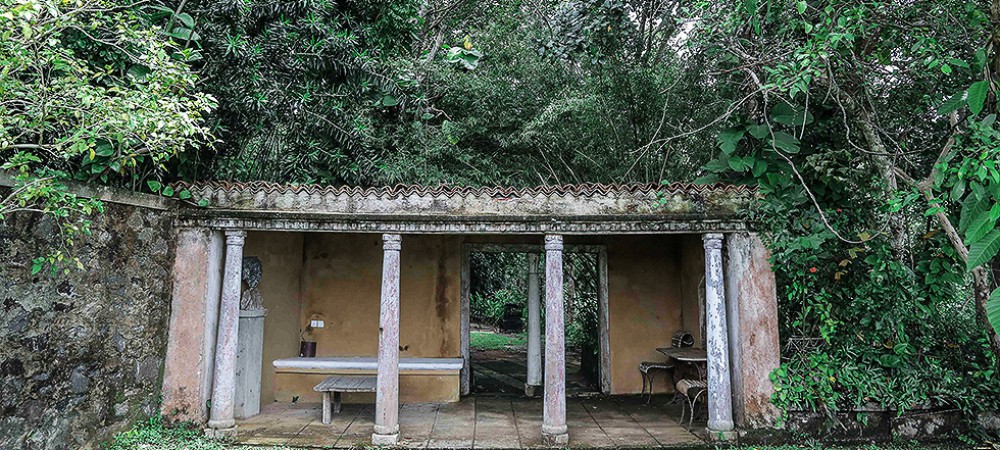 Guided tour of Lunuganga
Lunuganga was once the country home of Geoffrey Bawa, Sri Lanka's most prolific and influential architect. A staff member will lead you through the exquisitely designed gardens, which hold an array of enchanting tropical plants, and show you round the beautiful house which is littered with fascinating paintings and photographs.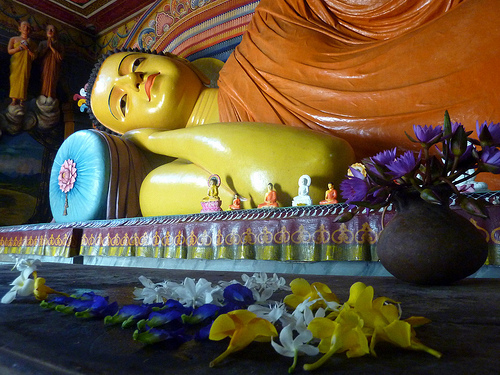 Galagoda Temple
Situated in Karandeniya, about five km inland in Ambalangoda, the little-visited Galagoda Temple houses a 50m-long reclining Buddha, thought to be the longest statue of its kind in Asia. The temple is exuberantly colourful, decorated with many paintings and statues – well worth a visit for those interested in Buddhism or art.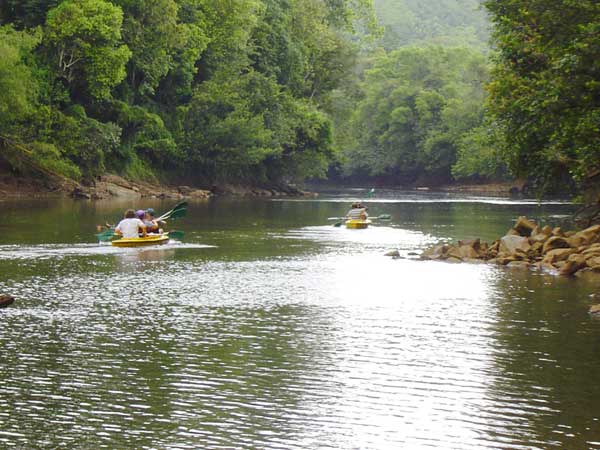 Canoeing down the Kalu Ganga
The Kalu Ganga begins its journey to the sea on the western slopes of Adams Peak, Sri Lanka's holy mountain. The divine waters flow slowly west, the banks lined with jungle, rubber plantations and communities who use the river in their daily lives. Paddling through the mangroves of the backwaters, which are a haven for birdlife, is magical.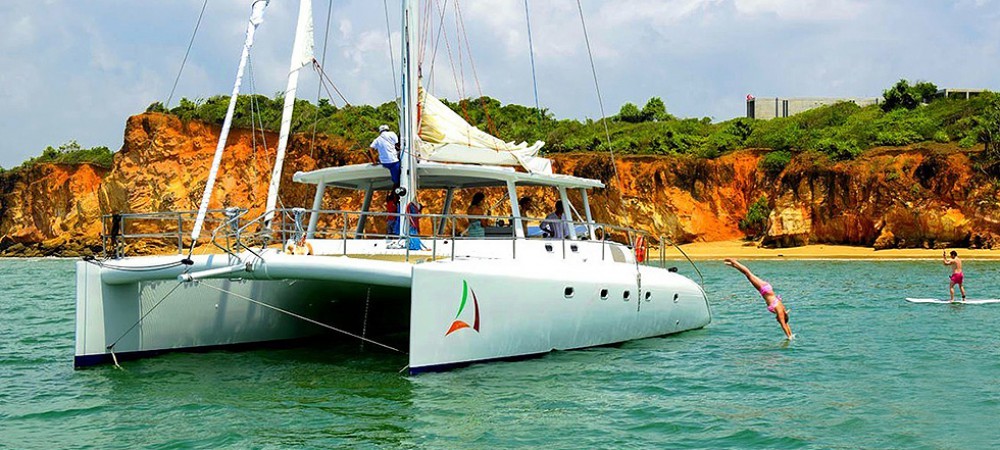 Sailing by private catamaran
Explore the spectacular coastal scenery and scattered coves surrounding Bentota and Beruwela in a private catamaran. Sail to an islet for some snorkelling and paddle-boarding before taking a speed boat to a lighthouse marooned in the middle of the ocean, nestled amongst a coconut grove, which offers amazing views.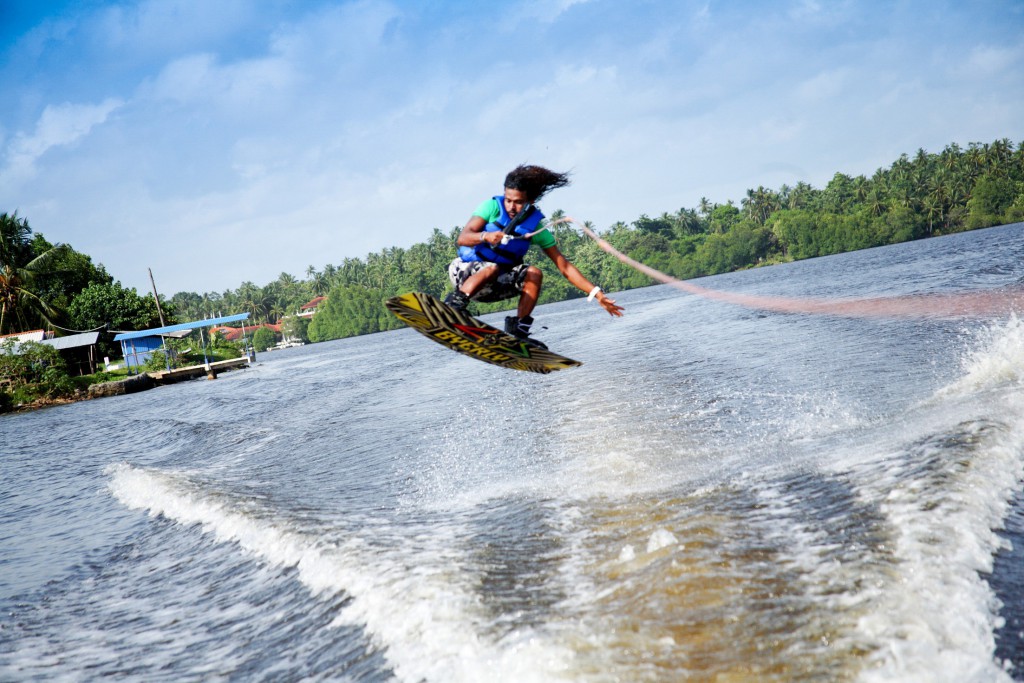 Water-sports
The coastal stretch between Bentota and Hikkaduwa is a great spot for water-sports between December and April when the seas are calm. These include snorkelling, jet-skiing, scuba-diving, surfing and kite-surfing. Whale and dolphin watching boat excursions are also available – be sure to set out early to get the best sightings.