Taste of Sri Lanka: the best hotels for foodies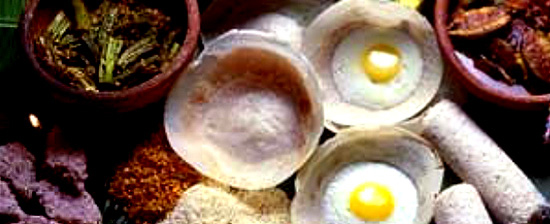 Sri Lankan cuisine is very distinctive, an exotic blend of tastes and aromas enriched by ethnic diversity and centuries of interaction with outside settlers, including the European colonial powers. From rice and curry – a meal with a deceptively simple name that incorporates seven separate dishes, from curries to sambols – to the ever-popular string hoppers served hawker-style on the streets, something to please everyone can be found here.

Sri Lanka has long been known for its spices, which Sri Lankan people use liberally in their dishes. Visit a spice garden and see how some of them are grown and processed, including clove, cinnamon, cardamom, nutmeg, mace and pepper – and other favourites such as chocolate and vanilla.

Tea is also widely cultivated on this fertile tropical island, especially in the cool hill country but also in the lowlands. Sri Lanka has been renowned for its tea since the 19th century and is now the world's fourth largest exporter of the product – take a tour of a tea factory and watch how the plant is processed from the leaves into this much-loved drink.

Below we have listed a selection of hotels which offer the best food in the island, as well as recommendations from our team on what tourists must taste whilst they are in Sri Lanka. Foodies should take a peak at our Flavours of Ceylon tour, an itinerary designed with food-lovers in mind. From bustling local markets bursting with tropical fruits and bizarre vegetables, vibrant aromatic spices and glittering fish to the delicious fresh crabs, prawns and other seafood found all along the coastline, there are many culinary delights to be seen and sampled.


Hotel recommendations…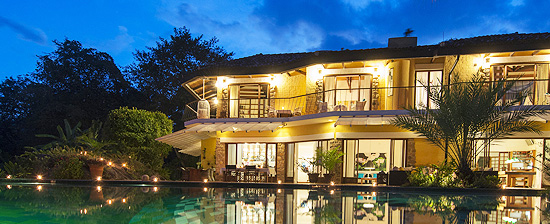 Bougainvillea Retreat, Kandy
Bougainvillea is a peaceful retreat 45 minutes east of Kandy. Fusion Sri Lankan and western cuisine, home-baked breads and cakes and fresh juices are on offer, prepared with fresh local produce. There is no set menu: discuss your meal preferences ahead of time and the chef will create tasty dishes for you.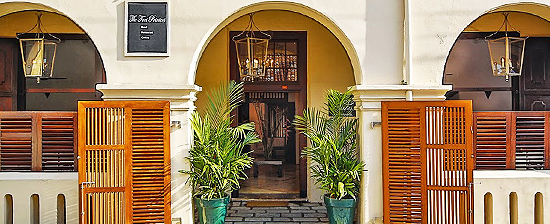 Fort Printers, Galle Fort
An exquisite 13-room boutique hotel spread across three adjoining colonial-period villas in the heart of Galle Fort. The restaurant uses fresh seafood and organic, local produce. The chefs plan the menu based on guests' preferences: Sri Lankan curries, grilled fresh seafood and Mediterranean-inspired specialities.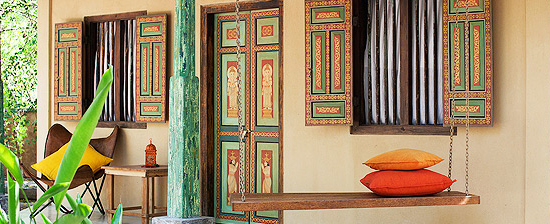 Hideaway, Arugam Bay
Hideaway is a charming guesthouse surrounded by lush tropical gardens in the heart of Arugam Bay, just across the road from the beach. In the evening, the garden is illuminated with lights: enjoy a drink at the cocktail bar before dining at the restaurant, which has become locally-renowned for its delicious cuisine.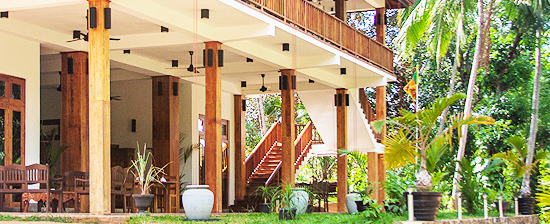 Jim's Farm Villas, Matale
Jim's Farm Villas is an escapist and hilly eco-retreat set on a 50-acre coconut and spice estate in the village of Pallepola near Matale, an area near Kandy famed for its spice gardens. Take time to explore the farm, pick your own herbs and vegetables and learn how to cook traditional Sri Lankan dishes.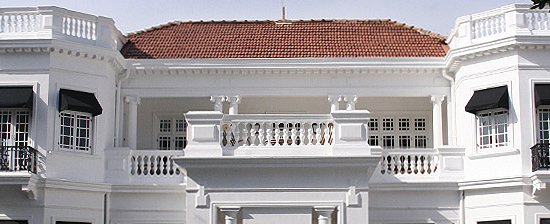 Tintagel, Colombo
A century-old presidential mansion now regarded as one of Colombo's finest boutique hotels, Tintagel serves excellent Sri Lankan and international cuisine in its congenial outdoor restaurant, or in the intimate dining room. Meals are also served on your own balcony or the courtyard adjoining your suite.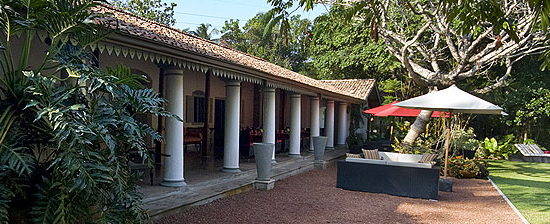 The Wallawwa, Kotugoda (Colombo Airport)
The Wallawwa is a stylish boutique hotel just 20 minutes from the airport. The Verandah restaurant serves Asian-fusion cuisine prepared with local produce: signature dishes include Coconut-Crumbed Tiger Prawns and Malay Chilli Crab, served with a selection of vegetable curries, sambols and pickles.