INSIDE SRI LANKA A monthly insider's report by Royston Ellis, August 2015
Tea Time
It's a bit too early to put the kettle on but if you like tea then there are lots of events associated with tea being held in Sri Lanka in 2017. That's to celebrate tea's sesquicentennial based on it being 150 years since James Taylor, from Scotland, planted the first field of tea seedlings near Kandy. This led to the export to England of tea grown in the then Ceylon, thereby creating the great tea industry that made the colony self-sufficient and helped pay for much of its infrastructural development.
By coincidence, 1867 was a momentous year for Sri Lanka. As well as the first planting of tea, the first railway engine steamed into Kandy that year. (The locomotive was a 4-4-0 type two wheel, coupled engine with a tender, built by in England by R Stephenson & Co. It remained in service until 1926.) The railways and tea developed in tandem as trains provided the means to get tea to port for shipment overseas, and tea provided the freight that made the railways profitable.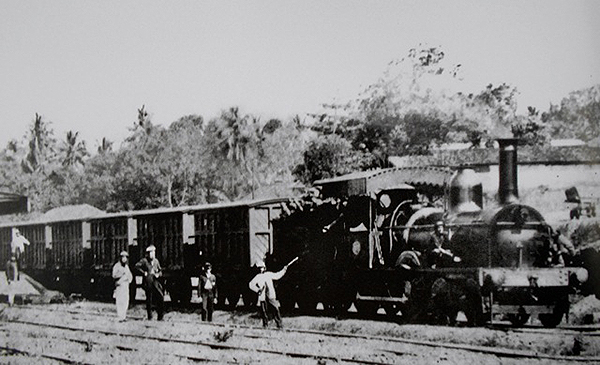 Actually, tea was first grown in Ceylon in 1824 at the Peradeniya Botanical Gardens near Kandy (still a major tourist attraction today) when a few plants were brought from China; more were introduced from Assam in 1839. James Taylor was superintendent of Loolecondera, a coffee plantation, and had observed with horror the devastation of coffee through blight throughout the island and the consequent collapse of its profitible export industry.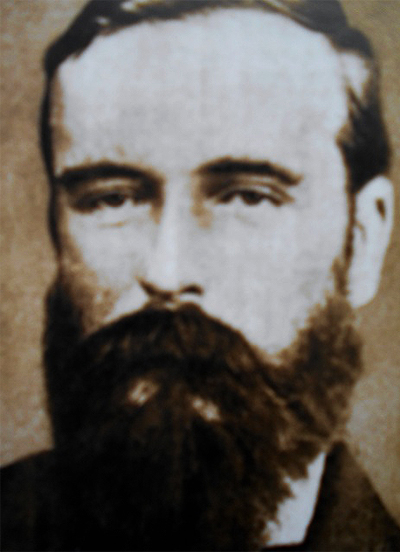 He had seen tea growing in India and obtained some tea seedlings from the Botanical Gardens. He cleared 19 acres of stone-strewn rugged hillside at Loolecondera at 1,098m (3,600ft) above sea level and 34km from Kandy. It was not until 1873 that, after much trial and error, he was able to transform the green leaf plucked from tea bushes into the brown particles that produce what has become the second most popular beverage in the world (after water).
It was another 15 years before tea from Ceylon began to win market favour abroad. In 1965, Ceylon finally displaced India as the world's biggest tea exporter. India actually produced more tea but that was used for domestic consumption, while most of Ceylon's tea was exported.
Tea's origins
The tea bush is an evergreen called Chinese camellia (Camellia sinensis) which could grow 10m high if not pruned every two or three years. The pruning encourages the repeated growth of a 'flush' of fresh young shoots throughout the year. These shoots, of two top leaves and a tender bud, are plucked every six to ten days.
On arrival at the tea factory from the field, the leaves are spread out in troughs to wither until they lose their moisture and go limp. The withered leaves are fed into a rolling machine, which crushes their shell structure, releasing the natural juice and enzymes that give tea its flavour. The leaves emerge from the machine in sticky, twisted lumps that then undergo a process of oxidisation, before being fired in a hot air chamber to dry the tea and preserve it. This reduces every 100kg of green leaf to 24kg of processed tea. It takes 24 hours from the bush to the tea taster's spoon, although it could be months before the same tea is brewed to make one of the billion cups drunk around the world every day.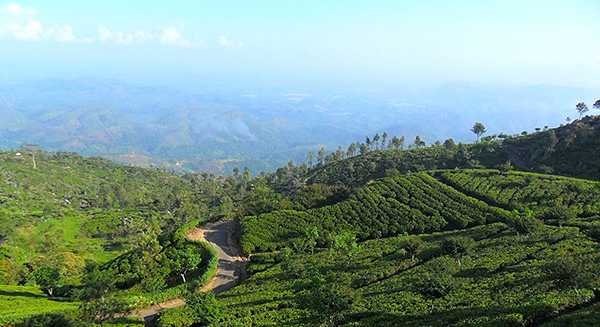 Tea Festivities
The events being planned to commemorate the success of what is still known as "Ceylon Tea" will take place from February to August 2017. There will also be a Ceylon Tea Expo, an exposition by Sri Lanka tea exporters, manufacturers and service providers such as research and development industries in the tea sector. A Tea Convention is planned as well as Tea Festivals, Tea Workshops, seminars and other related events.
There will be special tea oriented tours for international visitors and the Sri Lanka Tea Board plans to issue a series of stamps. There will also be a felicitation ceremony for James Taylor, recognising him as the founder of the industry.
Sri Lanka is one of the top tea growing and exporting countries in the world and the tea industry provides direct and indirect employment to around two million people. Revenue from Sri Lanka tea exports in 2014 topped US$1.6 billion.
Tea grows throughout the southern half of Sri Lanka while the best tea is described as "High Grown" coming from plantations at heights above 1,200m, where the chilly nights and warm days have a crucial effect on quality. On the rail journey from Kandy east to Badulla, the dramatic scenery consists of waterfalls, forests, vegetable patches, and hills covered in close-cropped tea bushes.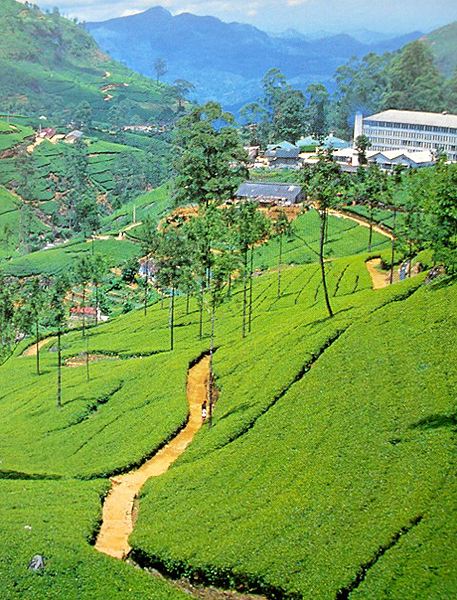 Tea factories, such as Labookelie between Kandy and Nuwara Eliya, welcome visitors year round. So you don't have to wait until 2017 to visit Sri Lanka and taste pure Ceylon Tea at its freshest.
A British resident of Sri Lanka since 1980, Royston Ellis is an erstwhile beat poet and author of "The Bradt Guide to Sri Lanka." His most recent book is "Cliff Richard and The Shadows, a Rock 'n' Roll Memoir." (Tomahawk Press, UK). His weekly blog is available by free subscription from www.roystonellis.com