Red Dot's top five new boutique hotels and villas
If you haven't visited Sri Lanka for a few years, you'd be amazed by its growth. New properties pop up every other day, and the wide range of accommodation currently on offer is more impressive than ever before. Boutique hotels and villas are becoming particularly popular, with intimate boutique properties and villas becoming ubiquitous on Sri Lanka's South Coast and more frequently common island-wide. So here we are, half way through 2015, and this month we are taking a look at our pick of Sri Lanka's hottest new places to stay that guarantee personalized service and intimacy, all added to our collection this year.
1.Casa Collection Mirissa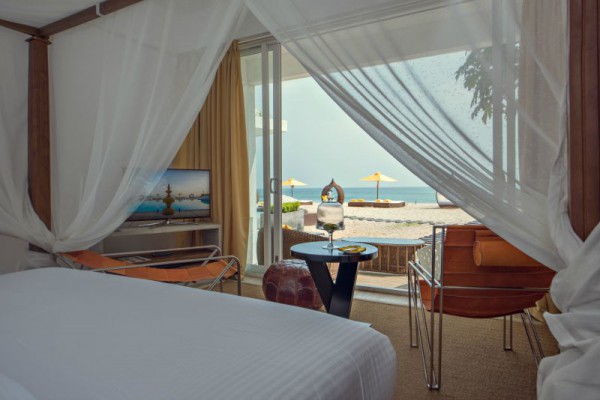 Casa Colombo Collection Mirissa is a six-bedroom boutique hotel that combines luxurious living with modern and eclectic design. Opened in 2014, the property consists of a four-bedroom Main Villa and an adjoining two-bedroom villa designed to capture breathtaking views of the Indian Ocean. The exotic interiors are a blend of individually designed modern furniture, traditional southern antiques, sculptures and unique creative touches. The lounge and restaurant located in the Main Villa opens out to a secluded beach front which is ideal for sunset cocktails or a romantic dinner under the stars. Casa Colombo Collection Mirissa prides itself on a personalised service and a laidback ambience that makes guests feel right at home. This is an ideal setting for a family holiday, a romantic getaway or even an intimate wedding. Casa Colombo Collection Mirissa is the sister property of the award winning Casa Colombo located in the capital city.
2.Elysium, Galle Inland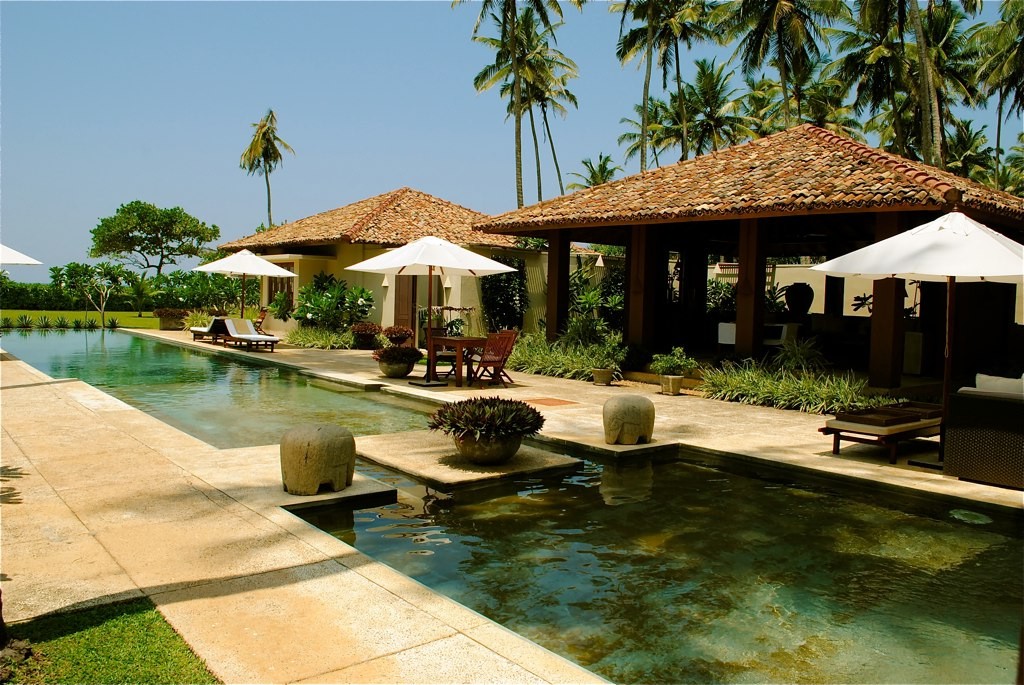 Elysium is a stylish tropical beach house – a small resort in itself – and is ideal for families or friends travelling together. Lounging and formal dining is in the main building while the luxurious suites are housed in separate chalets opening on to the swimming pool and gardens. Interiors are tastefully decorated with neutral tones and are well equipped to keep adults and children alike entertained both indoors and out. There is even a private air-conditioned gym for those needing a Western-style workout rather than a run down the beach. Bask in the sun by the pool, dine under the stars at the edge of the sea, go swimming or snorkelling, and during a tropical shower put your feet up and watch a movie at the home cinema room. Elysium can comfortably accommodate upto eight adults and eight children.
3. UGA Residence, Colombo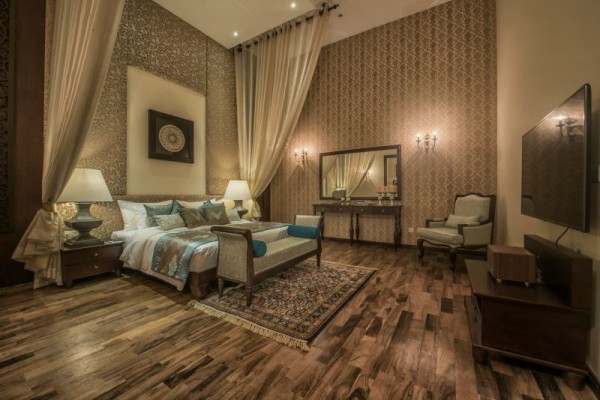 The Uga Residence is a charming manor house that was originally built over 200 years ago. Following an extensive refurbishment, this luxurious boutique hotel opened in March 2015 providing a welcome option to Colombo's larger city hotels.Walk in through the gates of the Residence and enter an oasis of peace and luxury. The Uga Residence was the original abode of Sheik Salehbhoy Moosajee, whose family has been prominent business and social personalities on the island since the 19C. His second wife, Begum Zarina Moosajee was a flamboyant artist, fashion and social icon of the time who added to the rich and colourful history of this magnificent bungalow.The property has been caringly refurbished maintaining its old world charm while creating a contemporary and informal ambience. The Uga Residence consists of the Main House which now houses the lounge, the Master Suite, library and a characterful bar; and 10 luxurious Suitesare housed in what used to be an extensive warehouse located at the rear of the bungalow. The elegant interiors are decorated with period furniture, local art and black and white photographs. The swimming pool is set between the Main House and the Suites.
4. Villa Mayurana, Kogalla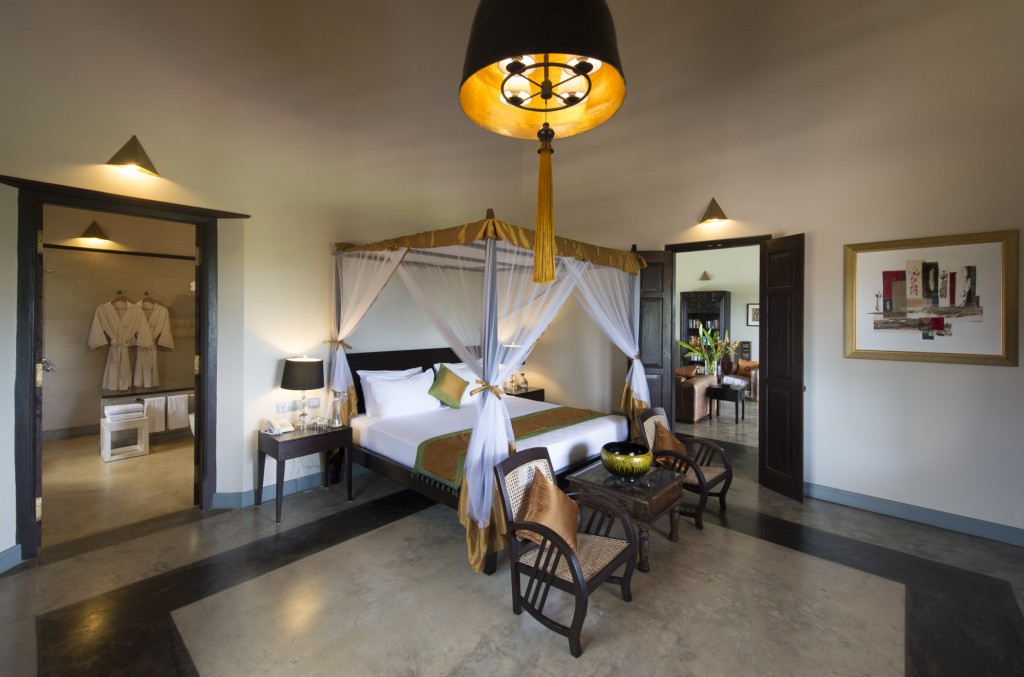 Overlooking pristine Ahangama coastline, the three bedroom villa is designed for luxury without limitations – providing absolute intimacy, relaxation and peace of mind. It also has stunning 360 views, which on a clear day, offers guests views of Adam's Peak in the distance. The villa, which is surrounded by cinnamon plantations, is the ideal base from which to learn about the early trade of this ancient spice and its uses and value in today's world. At the villa, guests get a practical presentation of how cinnamon is harvested. The villa welcomes families with children of all ages. The Mayurana Gourmet Restaurant is eclectic with three to five course menus created every day. The kitchen is manned by a personal chef who will design meals in consultation with guests on request. The kitchen also uses primarily fruit and vegetables from their own organic garden. Dining options at the villa include tables under the shade of trees by the pool, the veranda or the in-house dining room.
5. Mowbrey House, Kandy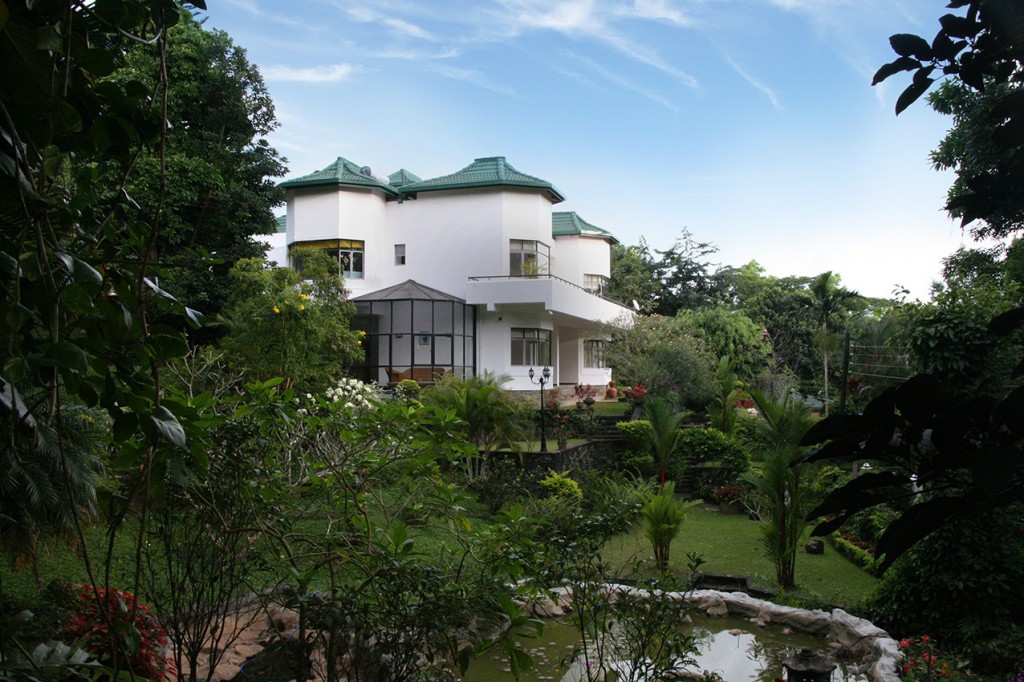 Mowbrey House is a spacious four-bedroom holiday retreat that offers comfortable accommodation, tasty Sri Lankan and western cuisine and a relaxing setting. This sprawling villa has spacious living areas opening out to landscaped gardens and well appointed bedrooms with mountain views. The immediate gardens are landscaped with waterways, flowering plants and fruit trees that attract many birds. The surrounding plantation is cultivated with tea, spices and vegetables. Pick your own herbs and spices – avocados, grapefruit, mangos and even blue olives from the gardens, and learn to cook traditional Sri Lankan curries. Venture off to the nearby tea factory; explore the beautifully designed Royal Botanical Gardens of Peradeniya; or visit ancient temples of Kandy. Mowbrey House can be booked by the room or as a whole villa. Families with children are welcome.