Jungle Beach Resort, Uga Resorts' new pride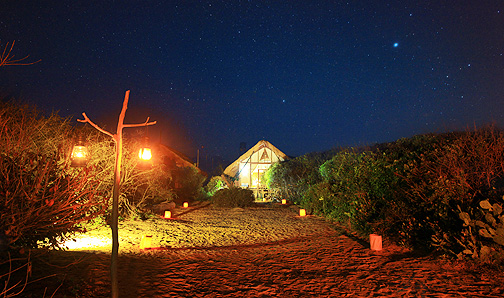 Everyone is excited about the new hotels and resorts being planned for the east coast, an area famed for its beautiful beaches and calm seas, so everyone in the Red Dot sales team was keen to abandon their laptops, grab their flip-flops and jump in our office van last month to see Trincomalee's newest opening: Jungle Beach Resort.
The second resort of Uga Resorts, the owner of the much acclaimed Ulagalla Resort in Anuradhapura, the hotel continues the company theme of mixing luxury with eco-friendliness. The resort is situated in Kuchchaveli, a few kilometres's North of Trincomalee town and also Nilaveli, the most developed beach in the area.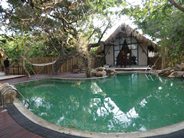 The area may still be remote but the roads are improving quickly. Nevertheless, were all a little tired on arrival. Fortunately the friendly staff at Jungle Resort quickly relaxed everyone and we were swiftly settled into our comfortable beach cabins. There are 48 cabins in total which also includes a cluster of three cabins with their own private plunge pools geared towards families or friends traveling together. The cabins are furnished with king-sized beds, high-end entertainment systems, sun decks and wireless internet facilities although the internet service is still limited to public areas.
Sadly, we were only able to stay one night because the place was utterly relaxing. The resort, built at a cost of approximately $6 million, is not as lavishly appointed as Ulagalla, deliberately so because the idea is for luxury with a touch of rusticity. That works well in what is a very relaxing natural environment that includes not just the beach but also the scrub jungle that surrounds the resort and the cabins.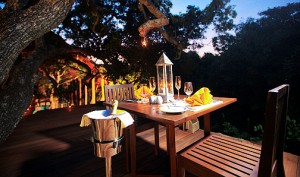 We stayed soon after the resorts opening, so it's too early to make a judgment as to how successful the resort will be. But if the service and food can maintain consistently high standards then we think it will be very popular for mid-market and even high-end clientele. We also felt it will work well with families. Indeed, we are discussing now within the team how best to incorporate the east coast more into our tailor-made holidays now that these wonderful new hotels are opening up.
These are exciting times for Sri Lanka and we all returned to Colombo refreshed and inspired. This island really is so beautiful.