Organisers announce the Murali Harmony Cup 2012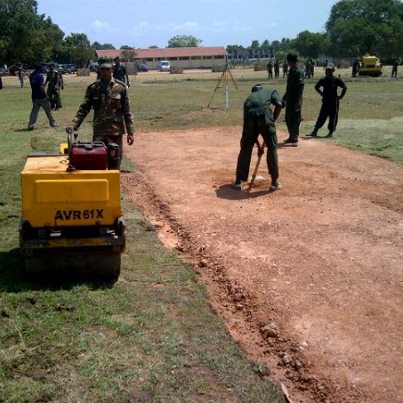 Thanks to the success of the Murali Cup and with the compassionate support of the International Cricket Council (ICC), the Indian Ocean Disaster Relief charity (IODR) and other commercial and private fund-raising efforts, Red Dot and the Foundation of Goodness are proud to announce a 20 team Murali Harmony Cup T20 tournament to run between 8th to 12th September 2012 ahead of ICC World T20 in Sri Lanka.
The event is designed as a catalyst for much-needed cricket development in the under-resourced schools of the war-affected northern and eastern provinces of Sri Lanka and benefits from the generous logistical support of the Sri Lanka Army.
The tournament invites 12 Under 19's schoolboy level teams to represent regions from across the length and breadth of the island in recognition of outstanding performances in schools' T20 cricket.
These schools will compete with combined schools' squads from across the North and Eastern provinces, which all benefit specialist coaching clinics leading up to the event.
To reflect the ICC World T20 model and in recognition of the rapid development of the world women's game, the event includes 8 Under 23's women's clubs as well as combined squads from Northern and Eastern Provinces.
All matches are played at 5 post-conflict school venues across Sri Lanka's northern regions of Mankulam, Jaffna, Kilinochchi, Vavuniya and Mullaitivu; especially redeveloped prior to the tournament. All participating teams also benefit from a masterclass coaching session given by a hand-pick of the current international stars of Sri Lanka Cricket.
Thanks to generous funding, the programme develops a flagship school cricket venue in Oddusuddan complete with all basic cricketing facilities. This refurbished ground hosts the tournament Finals Day on 12th September and becomes a pioneer school venue, setting the standard for the other school venues to follow with further financial support in the future.