Red Dot's Top 25 Places to Stay in Sri Lanka
After weeks of excitement and anticipation, today we present you the top five properties to stay in Sri Lanka. These hotel stays are utterly unforgettable- top-notch service, delightful dishes and jaw-dropping locations. There's no wonder that these five properties are the ones that our guests loved most this year. So let us present Red Dot's Best Places to Stay in Sri Lanka, without further ado. Read on and check whether your favourite is on the list.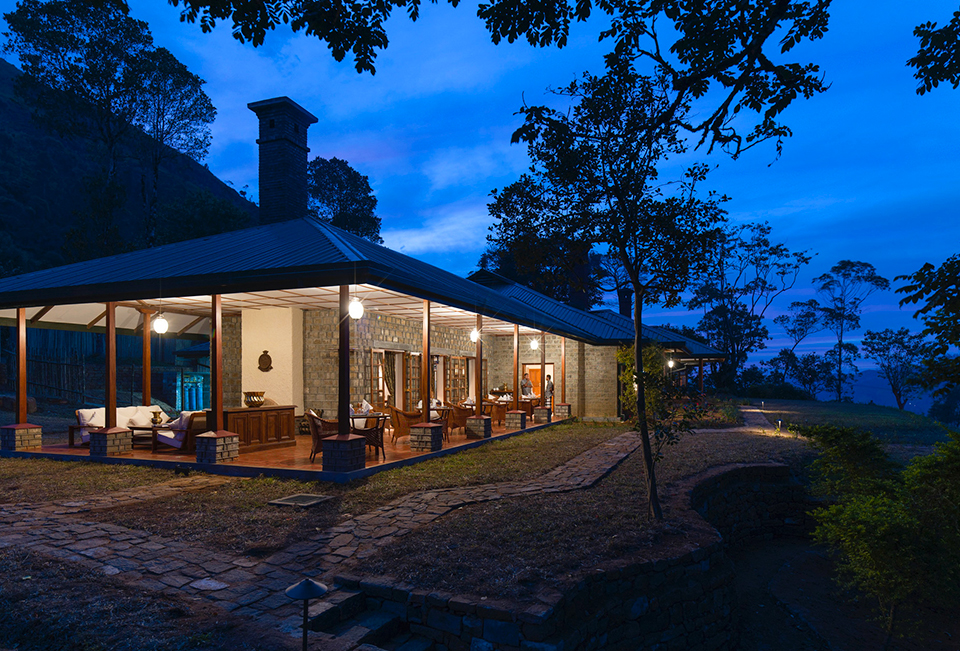 Dunkeld is one of five luxurious bungalow under the Tea Trails collection, perched high above the spectacular Castlereagh Lake near Dickoya and overlooking the lush green tea plantations of the Dunkeld Estate. It is a four-bedroom luxurious bungalow with a standalone cottage in Sri Lanka's central highlands.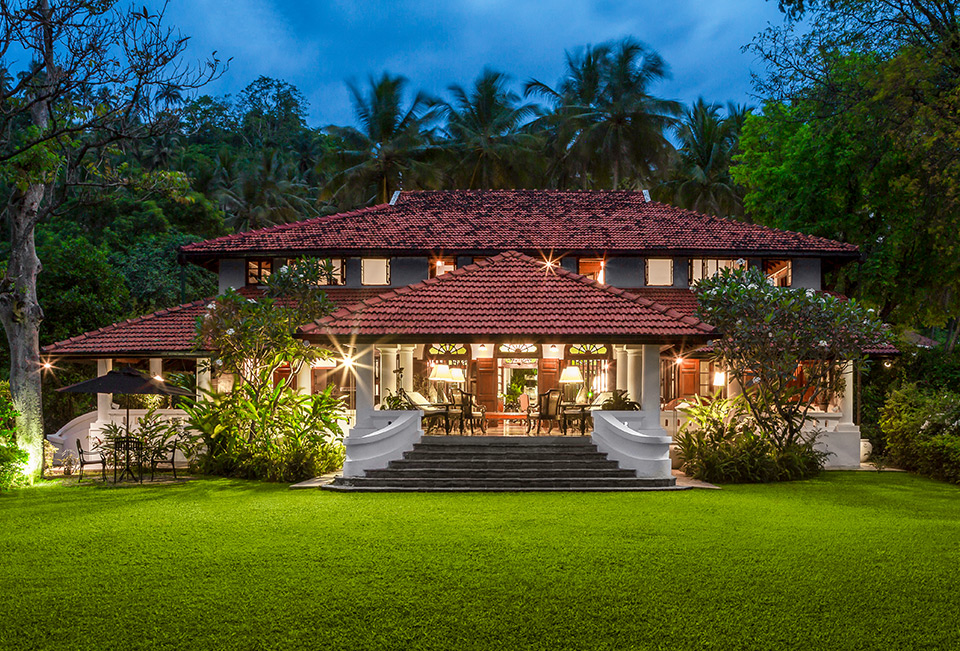 Clingendael is a luxurious five-bedroom villa situated in the Victoria Golf & Country Resort in Kandy, with magnificent views of the Victoria Reservoir and the golf course. Designed along the lines of a colonial-period Kandyan Wallauwa (ancestral house), this magnificent boutique hotel and villa exudes a stately grandeur yet is infused with cutting-edge technology. The creation of Clilngendael took five years with its Dutch owner painstakingly putting together original doors, windows, staircases, floorboards and furniture collected from old colonial houses. You don't need to be a golfer to relish Clingendael's terraced gardens, cascading waterways, verandas and tranquil setting.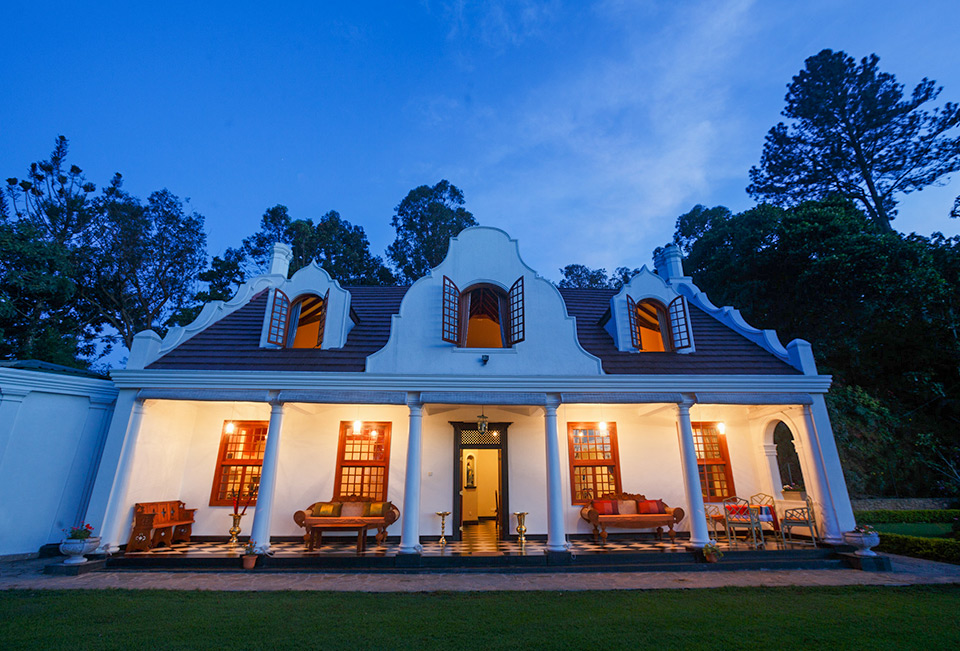 The Dutch House is perched on a hillock overlooking Sri Lanka's southern highlands town of Bandarawela. This is a land of tea-covered hills, gushing waterfalls, mountain peaks and a fresher climate. This oft-praised boutique villa is set on a two-acre garden filled with fruit trees and flowering plants that attract many birds. It has reopened under new Sri Lankan owners who have created a distinct local feel with the use of antiques, art and soft furnishings. The villa has a satinwood and ebony staircase, boarded floors and a spacious verandah that lets you take in the mountainous scenery. It offers well-appointed bedrooms and an informal and relaxing ambience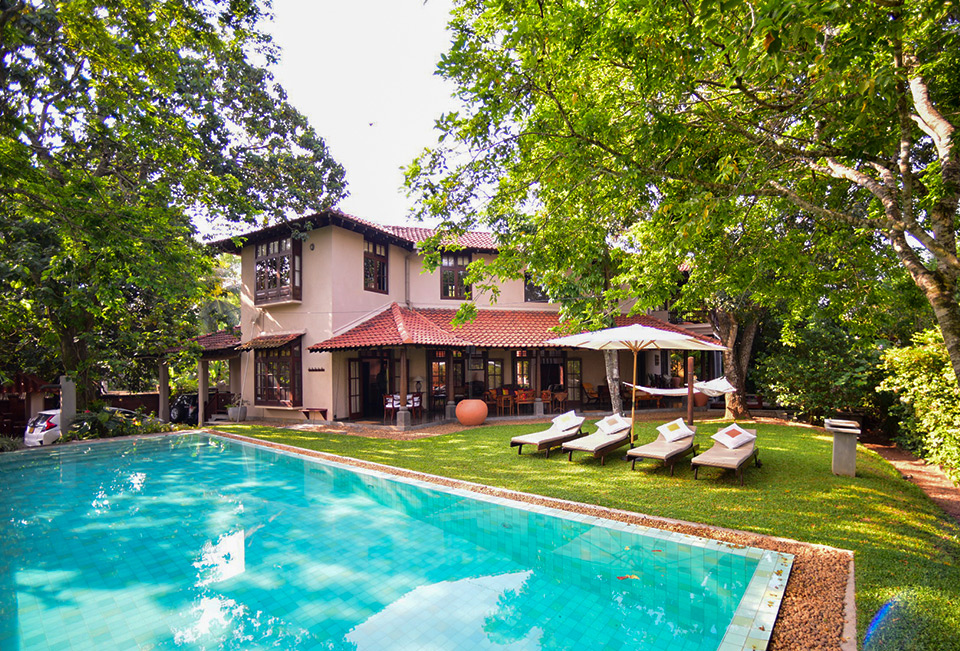 Villa Talangama has long been loved by Red Dot clients. It enjoys a quiet, unspoiled lakeside setting, seemingly a world away from the commercial heart of Colombo about half-an-hour away. The villa setting is best described as a `village in the city' surrounded by paddy fields, lotus filled lakes and birds everywhere – perched on the veranda, flitting onto trees in the small and secluded garden, and even on the buffalo that relax on the lakeside and that provide a daily delivery of curd and treacle from the farmer next door. Villa Talangama is a meticulous Sri Lankan home.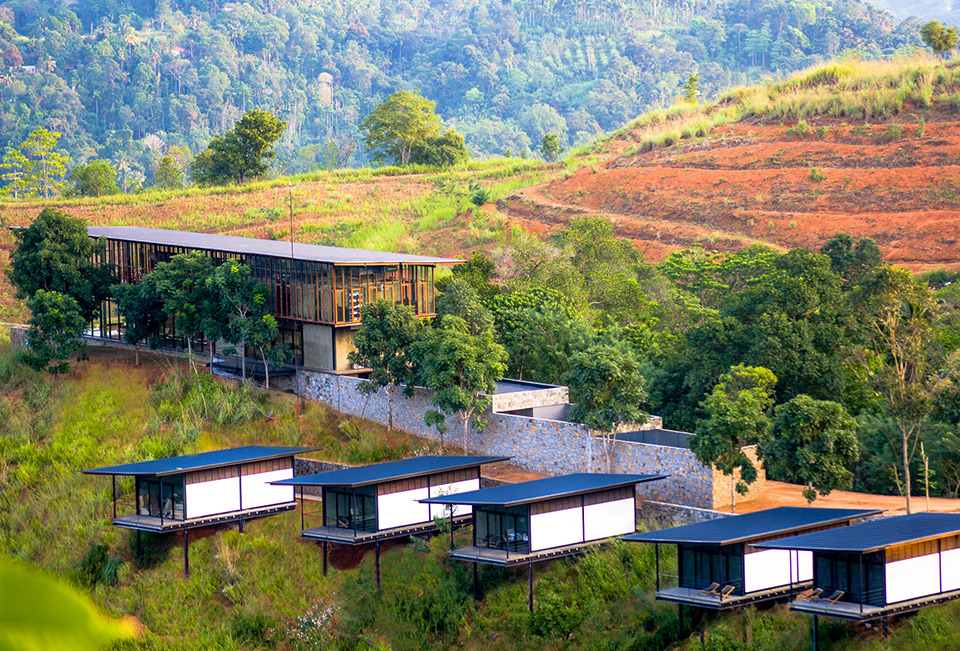 Santani Wellness Resort & Spa, one of Sri Lanka's finest, promises to pamper the mind, body and soul in the comforts of the lush mountains in Digana. Spread across 48 acres of verdure overlooking the Knuckles and Hunnasgiriya mountain ranges, Santani is the perfect place to relax and take refuge from the chaos of day-to-day city life. The latest addition to the portfolio of wellness resorts in Sri Lanka, Santani specialises in ayurvedic treatments but also offers relaxation treatments