Sri Lanka is safe refuge as holiday terrorism hits the Med
Sri Lanka is preparing for a huge influx of European holidaymakers looking for a safe place in the sun as they shun traditional Mediterranean holidays because of the threat of rising terrorist violence.
The collapse in traditional holiday destinations has been quite startling. And to make matters worse The Times newspaper has reported that Isis attacks in Tunisia, Egypt and Turkey will cause huge hikes in prices in safe havens such as Italy, Greece and Spain.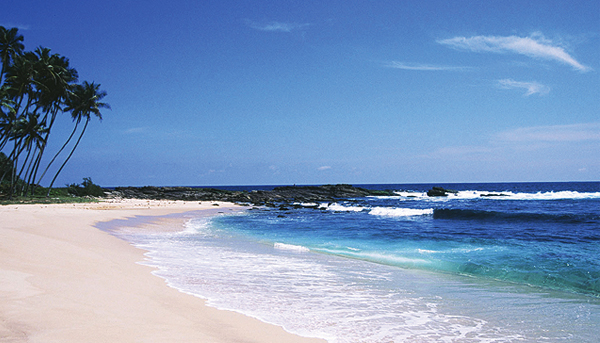 The Times quotes data from GfK, one of the world's leading market research organisation
According to GfK, bookings in many holiday destinations blighted by terrorism – or just a fear of terrorism – have collapsed.
• Egypt – down 85% on the same week last year.
• Tunisia – down 93%
• Turkey – down 52%
• Dubai – down 34%
• Morocco – down 19%.
Egypt and Tunisia have both suffered tourist-related attacks, Turkey is reeling from a recent bomb blast in Istanbul and is desperate that troubles do not spread to its well-developed tourist market, and Dubai and Morocco have so far maintained a peaceful outlook.
While countries threatened by terrorism slash prices in an attempt to tempt back holidaymakers, other Mediterranean resorts are already hiking their prices as demand flies to unprecedented levels.
Sri Lankan travel companies and property owners are not about to crow at their good fortune. They have more reason than many to feel sympathy with those Mediterranean countries affected, having recently emerged from a 24-year civil war which caused great loss of life as well as hardship for much of the population.

Sri Lanka's sole consolation in those bloody years was that the LTTE never attacked tourists – but al-Queda regards them as a soft target as it tries to turn large parts of the world into no-go zones for holidaymakers.
The growth in holiday hotels on Sri Lanka's east coast, which has its best weather during the European summer months, and where beaches can rival The Maldives for beauty, establishes the country as an all-round destination.
There is abundant choice too, from some of the most sumptuous properties in the world to fast-rising standards for a lower budget – encapsulated by Red Dot Tours' Simply Red collection which brings together the best properties under USD 150 a night.
When it comes to safe holiday destinations in 2016 for British and other European travellers, Sri Lanka will fit the bill for many.
By targeting tourists, Isis is bringing poverty to people in many countries across the Mediterranean and the fight against their indiscriminate violence needs to be absolute.
But the tourist industry has a problem. As The Times reported "According to the Foreign Office, some 4.9m British tourists visited Dubai, Egypt, Morocco, Tunisia and Turkey last year. If those holidaymakers were now looking for a week in the sun elsewhere in the Mediterranean, that would equate to 24,500 100-room hotels to be found in Greece, Croatia, Italy, Spain and Portugal."
Sri Lanka's travel industry, now expanding fast beyond a loyal clientele that stood with it during the bad years, is ready and willing to take some of the strain.