INSIDE SRI LANKA A – monthly insider's report by Royston Ellis. May 2014.
Go East
The season to visit the East Coast of Sri Lanka begins this month, May, and lasts until October, as the monsoon storms switch coasts and the sea in the east becomes calmer and the weather bright, while the beaches on the west shrink under rough seas.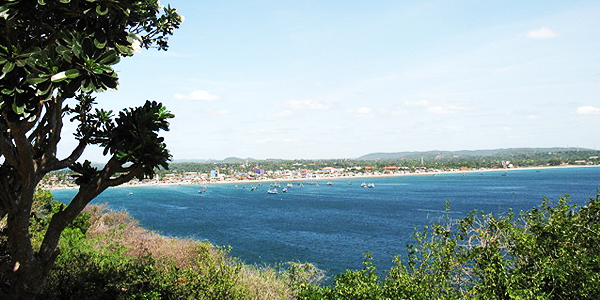 Trincomalee is the best known town on the eastern seaboard because of its enormous natural harbour – "the finest in the world" according to Admiral Lord Nelson, who visited in 1775. Fort Frederick, which can be visited today to view the harbour and a Hindu shrine, has the date 1669 marked on its crumbling entrance arch.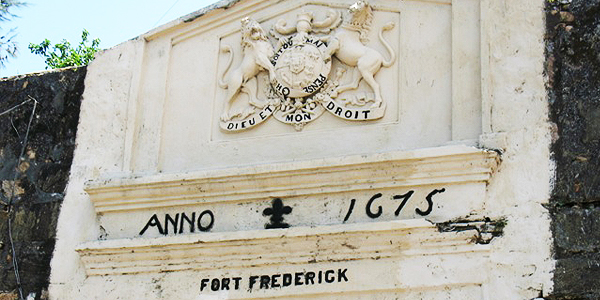 Trincomalee town fascinates with its local shops selling kitchen implements, fishermen's gear, lusty markets for fish and vegetables, and brightly-hued homemade soft drinks. The main beach areas are to the north and are vast, allowing visitors to enjoy stretches of sand while further along fishermen concentrate on their nets and boats.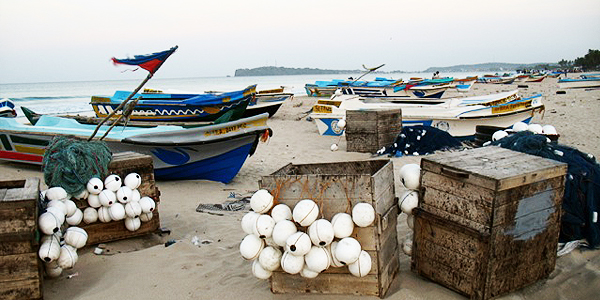 While Trinco has always been popular, the beach resort of Passikudah – some 100 km to the south on the way to Batticaloa – is becoming a haven for sun-worshipers, with a slew of new hotels lining the as-yet-unspoiled Passikudah beach.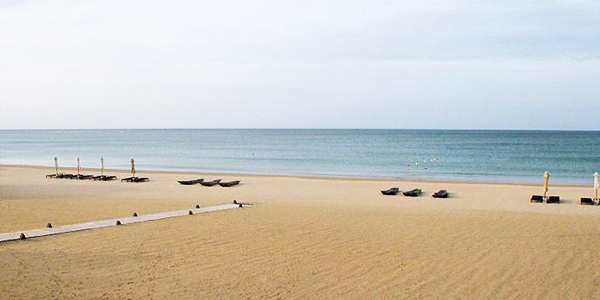 The closest town, Batticaloa, was once fortified by the Portuguese and the Dutch, but the British found it a "grim" place. Even today it can't match Trinco in charm, but has a lagoon promenade and some eating houses which serve freshly caught lagoon prawns.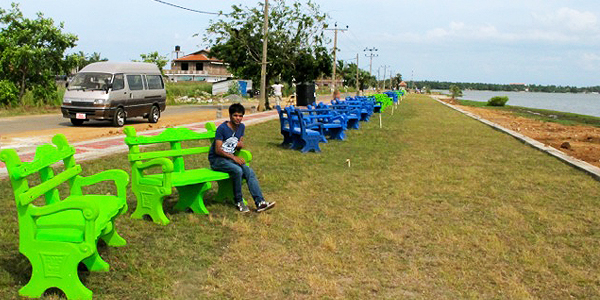 There's only one train a day to Trincomalee and that travels overnight, leaving Colombo at 2100 daily and arriving at 0510, returning from Trinco at 1930 to reach Colombo at 0405. There is a luxury, air-conditioned compartment with seats that can be reserved online (www.exporail.lk) attached to the Monday, Thursday and Saturday departures from Colombo, and on Tuesdays, Fridays and Sundays from Trinco. Intercity Bus No 49 makes the long and tiring 257km journey between the two cities with several departures throughout the day.
There is daily day train leaving Colombo at 0610, reaching Valaichchenai (close to Passikudah) at 1334 and Batticaloa at 1420. It returns from Batticaloa at 0715, reaching Colombo at 1525. Bus No.48/1 links the two towns with frequent departures for the 303km journey.
Vesak
The Full Moon in May (Wednesday & Thursday 14 & 15) marks Vesak, a thrice-blessed day for Buddhists as it commemorates the birth of Prince Siddhartha, his attainment of enlightenment and his passing into Nirvana as Gauthama Buddha.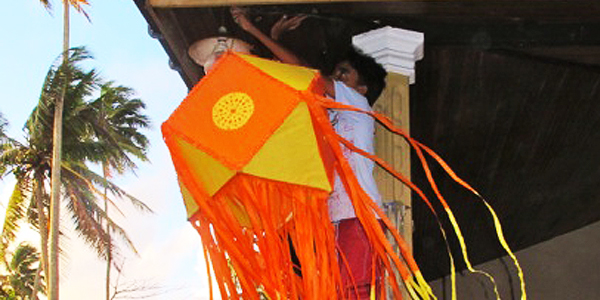 Traditionally the night is observed with tiny paper lanterns containing candles hanging from trees and larger ones dancing in the wind under the eaves of houses. These are made from brightly coloured tissue paper stretched over a frame of thin strips of bamboo. The joints are daintily decorated with paper ruffles, the panels with intricately designed cutouts, each one a different significant symbol. A comet's tail of plaited strips completes the floating effect.
A Brief Day Trip
Although it's the quiet season for visitors to the west coast, there is an attraction near Bentota worth visiting at any time of the year. I refer to "Brief", a privately owned garden that makes for a delightful experience for a day visit, either by road or train from Colombo (to Alutgama), or by tuk-tuk from a west coast hotel.
"Brief" was created by a man who became legendary for his height, his loyalty (he was ADC to four governors), his eccentricity, and his amazing transformation of ragged, tawdry plains into a lush European style garden in the fierce climate of the tropics.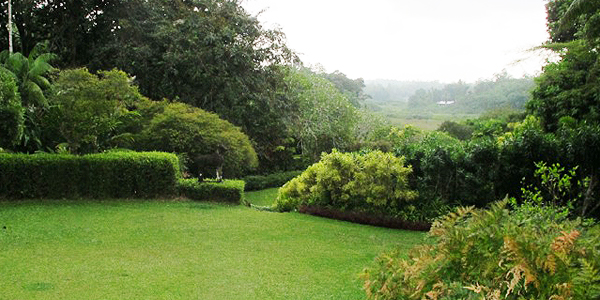 Bevis Bawa (1909-1992) was given a 200-acre rubber estate (acquired by his lawyer father through funds earned from legal briefs) by his mother when he was 20. He took poorly to plantation management and gradually sold off acres of rubber-growing land, ploughing the funds into the creation of his dream garden; a dream based on gardens he had seen in Europe fused with the gorgeous trees, plants and bewitching foliage of the tropics. Now there are five acres of over 120 varieties of trees, but no flowers.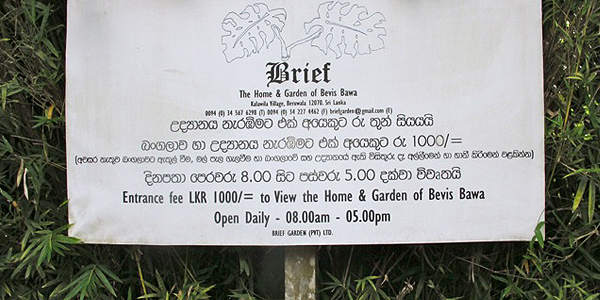 He left "Brief" to his former staffer, landscaper Dooland de Silva, who has maintained it with lavish pride and keeps it open to the public every day from 8am to 5pm. Admission costs Rs1,000. Visitors are left to enjoy the gardens, as one flows into another, by themselves. These are gardens that don't need a guide; they provide a chance to contemplate nature's glory (and the gardeners' painstaking work) in solitude. It takes only 30 minutes from Colombo along the Southern Highway to reach the Welipenna Junction on the way to this extraordinary Garden of Eden, then a further 15 minutes to the approach to Dharga Town and a Bo Tree shrine marking the differently named Ambagaha Handiya (Mango Tree Junction).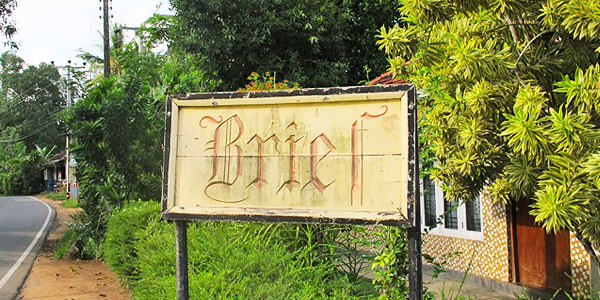 Turn right there (or left if you are coming from Alutgama railway station) until a dignified sign board with lettering like the writing on a legal brief, directs drivers to the right. Then the road disintegrates to a country trail until a retired fountain marks a crossroads. The extreme left fork leads through carefully manicured bushes to Brief and its garden paradise.
Breadfruit
The breadfruit season is upon us. This amazing fruit (Artocarpus altilis or del, in Sinhala) is eaten as a vegetable and probably gained its English name because its taste, when roasted, is like freshly baked bread.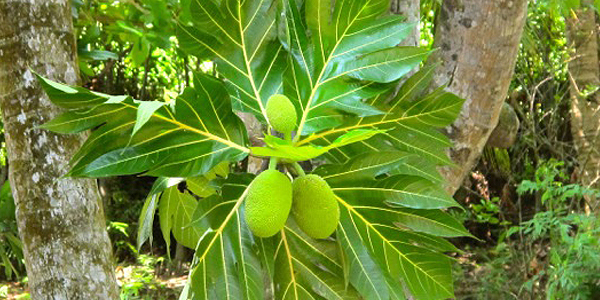 In Sri Lanka it is most frequently eaten cut in chunks and boiled with salt aned saffron seasoning, and served with grated coconut and a paste of red chillies mixed with lime. It can also be boiled then mashed and blended with Maldive (sun dried) fish pieces to make a delicious deep fried, ball-shaped snack. Other recipes use breadfruit for a curry, stuffed with mincemeat, and deep fried as chips or crisps.
Breadfruit is one of the highest-yielding food plants, with a single tree producing up to 200 or more fruits per season. The trees are monoecious, with male and female flowers growing on the same tree. A young tree begins to bear after five years.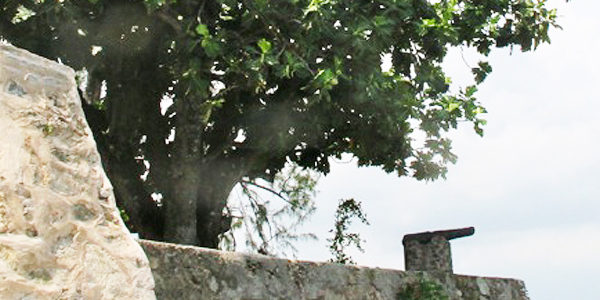 The breadfruit came to Sri Lanka with the Dutch, and the first breadfruit tree to be planted in the country is in the garden of Akersloot bastion, originally named Sailors Point, in Galle Fort. According to historians, the date chiselled into a stone  "Aker Sloot 1759" at the entrance to what used to be the Harbour Master's house, has no bearing on the date of erection of the bastion.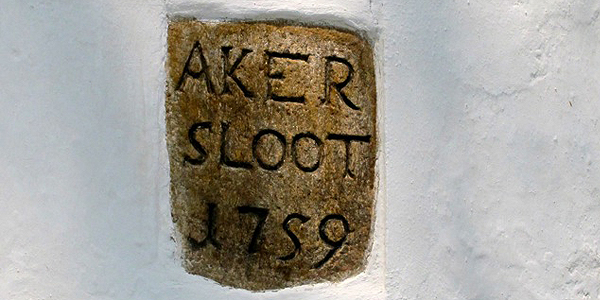 A British resident of Sri Lanka since 1980, Royston Ellis, is an erstwhile beat poet (his book Gone Man Squared was published in 2013 by Kicks Books of the USA) and author of the Bradt Guide to Sri Lanka. His monthly blog about Sri Lanka is available by free subscription from www.roystonellis.com