Sri Lanka World Cup final
Sri Lanka's five-wicket victory against New Zealand in the World Cup semi-final at the Premadasa Stadium took them into the final for only the second time, reviving hopes that they can emulate the thrilling victory in 1996 that confirmed their breakthrough as a top cricketing nation.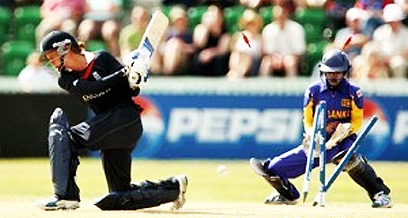 The game attracted some of cricket's leading photographers, including Tom Shaw from Getty Images, who took himself outside the stadium to take a look at the excitement in the streets around the ground. This was not just one of the great days in Sri Lanka cricket. For some of the people crowding round a host of small tv sets in the neighbouring streets, it was one of the greatest days of their lives. Some of Tom's images can be seen by following this link and all are available for sale via Getty Images. We thought you might like to see them to get a different take on a memorable day for Sri Lankan cricket.
A wicket for Murali with his last delivery on home soil – repeating his feat in Test cricket when he took a wicket with his last ball against India in Galle last July – the unplayable yorkers of Lasith Malinga and more irrepressible strokeplay by Tillekeratne Dilshan and Upul Tharanga were among the highlights that sent a crowd of 35,000 into raptures, even if the last 40 runs or so were gathered more nervously than many had anticipated.
Sri Lanka's growing confidence since the end of the terrorist war is showing through in their cricket, their people, a growing number of their cities, towns and villages – and, of course, their tourism. The fireworks that exploded around the ground, prematurely as it happens with a few runs still needed, might have captured the optimism of a nation looking to a brighter future. The Sri Lanka travel blog wishes Sri Lanka the best of luck in Mumbai in the World Cup final on Saturday.