Sri Lanka's top 5 honeymoon beaches

by Aadil Fawme

When you search the globe for an exotic romantic getaway, look no further than Sri Lanka, a mystic island gem trapped in the majestic Indian Ocean that is undoubtedly one of the top honeymoon destinations in the world. Sri Lanka is a popular destination for a romantic holiday because there's a lot to see and do – as well as an abundance of secluded beaches, the welcoming people, diverse history, adventure tourism and varied landscapes attract couples seeking an exciting and fulfilling start to the next chapter of their lives.

Planning a wedding can be tough – there's so much to do! – so once it's over you definitely deserve a relaxing honeymoon. One of the best ways to unwind is to escape to an undisturbed beach paradise, where you can lie back and bask in the sun, soaking in some good old vitamin D. Honeymoons are special and spending it by the beach, watching the waves caress the shore, sets the perfect romantic mood. Here are our top 5 picks of the some of the best beaches to visit during your honeymoon.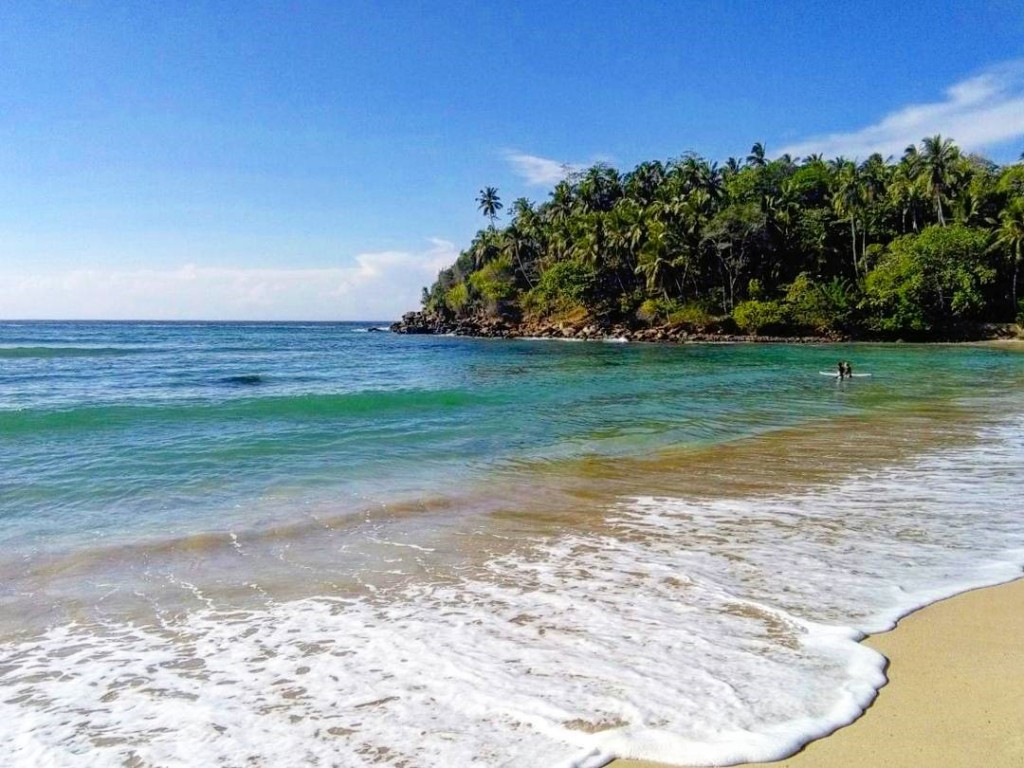 Hirikatiya

Hiriketiya, Dickwella is the place that you should go to to escape the bustling noises of the city: replace the sounds of honking vehicles with the music of infinite crashing waves. Located on the south coast of the island, Hiriketiya is becoming more and more famous for its pristine beach, surfing opportunities and the cosy hotels and restaurants that are scattered along the coastline. Delicious seafood, heartwarming smiles from the local people and beach parties with bonfires and great music. If you're lucky you might even catch a Sri Lankan band performing live on the beach.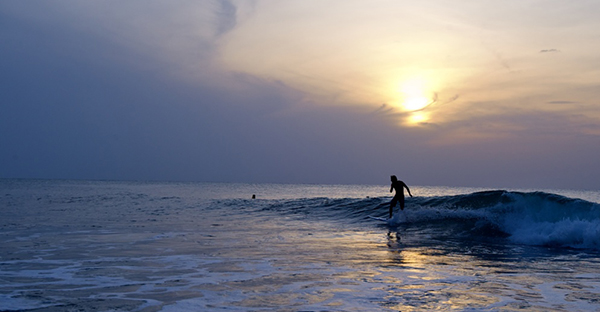 Arugam Bay

Arugam Bay seems to have been sculpted by an artist's hand, making it a stunning location for honeymooners: there are miles and miles of secluded beaches, lapped by enchanting turquoise waves that reach towards the coconut trees lining the shore. The rhythmical waves of Sri Lanka's east coast make this town a prime surfing location, with people visiting from all over the world during the surfing season (June – August). Try a therapeutic Ayurvedic massage at one of the nearby hotels, a great way to rejuvenate your muscles and de-stress. Many of the beach resorts set up bonfires on the beach at night, so lie back with your significant other and watch the stars come out.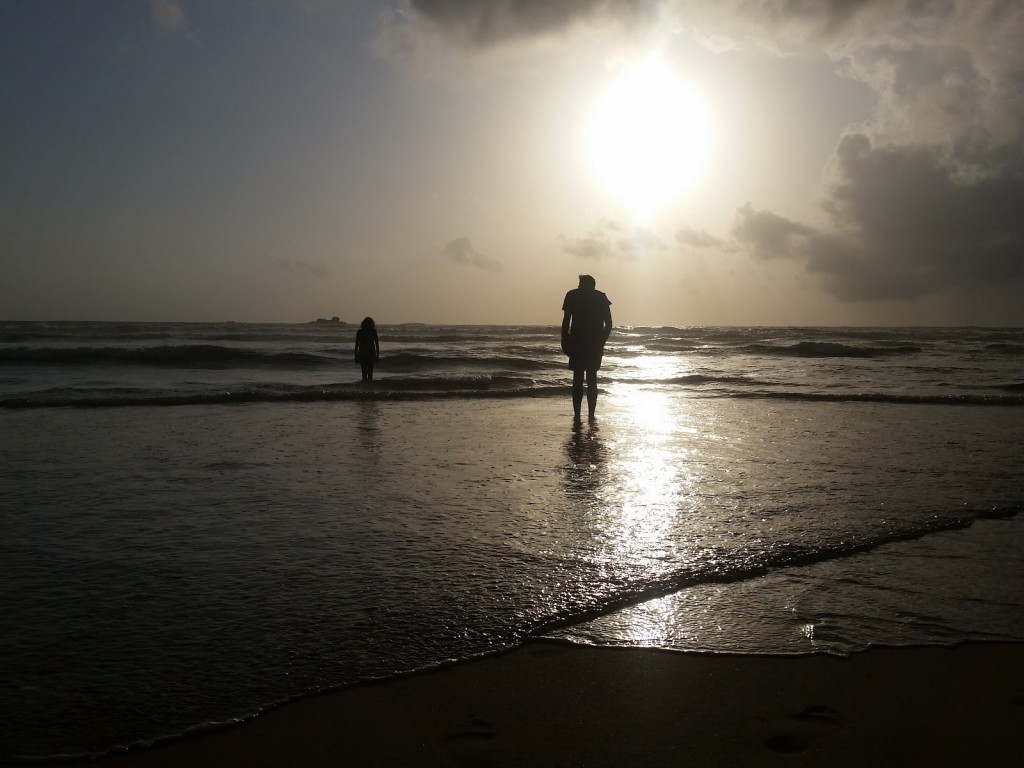 Bentota

Bentota is one of the most frequently-visited beaches on Sri Lanka's west coast. It is clean and well-maintained as there are many boutique hotels which front the beach stretch, and several laidback beach shacks are scattered along Bentota's northern coastline. The southern section of this beach town is more secluded, the perfect place to escape from other tourists. Bentota is famous for offering action-packed water-sports such as jetskiing, snorkelling or scuba diving. If you prefer to stay dry, glass boat expeditions are also carried out frequently – head out with a guide and watch exotic fish, crabs and octopus navigate their way through coral reefs. Bentota is close to Colombo (1.5 hours by road), but taking the train is a wonderful way to catch a glimpse of Sri Lanka's western coastline.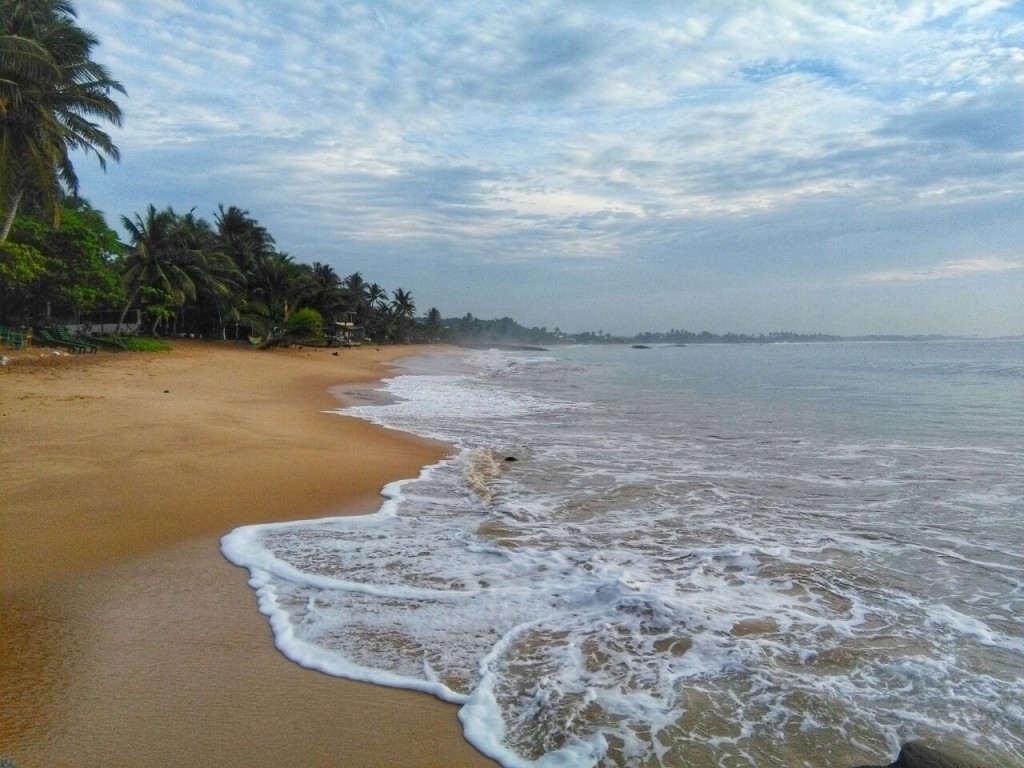 Tangalle

Love secluded, sunny beaches and pristine ocean waters? Then Tangalle, located along the south coastline away from the more popular tourist areas such as Unawatuna and Mirissa, is the perfect setting for your romantic getaway. Goyambokka, Rekawa, Medaketiya and Marakolliya are some of the notable beaches here. A number of luxury resorts, hotels and cabanas pinprick the edges of the Tangalle coast, and there is much to do around Tangalle if basking in the sun isn't the only activity on your agenda. Visit the Turtle Conservation Centre in Rekawa between April and September and watch marine turtles waddle ashore to lay their eggs in the night, or see the magnificent Kudawella blow hole which forces seawater 40 metres above sea level through a hole in the cliff. Surfing is also thrilling here for those of intermediate level – on a good day you can easily catch a wave length of 200m. The waters in this part of the country can get a bit turbulent so don't venture out too far!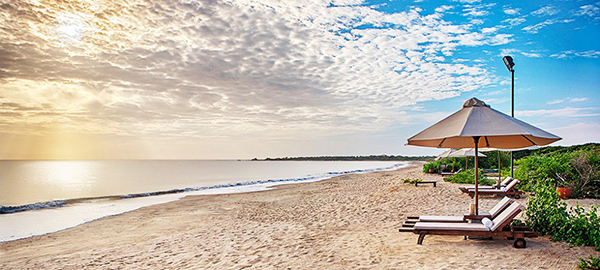 Trincomalee

Trincomalee – the town with rejuvenated, battled-scarred beaches. A decade ago, 'Trinco' was under siege because of the civil war, but one thing that remains is its majestic, calm beaches that stretch for miles and miles along the zigzagging coastline. The tide here is one of the smoothest in the country, and at some points you can walk hundreds of metres into the sea with the water level barely reaching above your waist. Go snorkeling and catch a glimpse of the aquatic life which is unique to Trinco's serene waters, or go on a whale and dolphin spotting excursion to see multiple species making their seasonal migration. Some of the species that visit are on the endangered list, a constant reminder to all visitors about the importance of preserving the environment through which these majestic creatures swim. Oh and don't worry, the "Dolphin Kothu" which you find in the local restaurants is made with chicken or beef.

Trincomalee is multicultural – Moors, Sinhalese and Tamils all live here. The people are friendly and even calmer than their beaches, which is incredible when you remember that the town has been a focal point of many wars in the past. Nilaveli, Dutch Bay, Marble Beach, Koddiyar and Shell Bay are the famous beaches in the area, and host many of the top hotels in the region.

by Aadil Fawme