The Ultimate Sri Lankan Food Bucket List
Serendipity is the word for the gift of making happy discoveries by chance, and thus this little island was aptly dubbed "Serendib" by Marco Polo.
When in Sri Lanka, you would definitely stumble upon such pleasant encounters. The island cuisine is undoubtedly one such delightful discovery that would keep you happy from your taste buds down to your toes. Vibrant, flavoursome and wholesome, Sri Lankan cuisine is a brilliant reflection of the island's unique identity.
When exploring the island, these dishes are a must try as you really cannot savour the essence of an authentic Sri Lankan experience without partaking in the local fare.
Rice and curry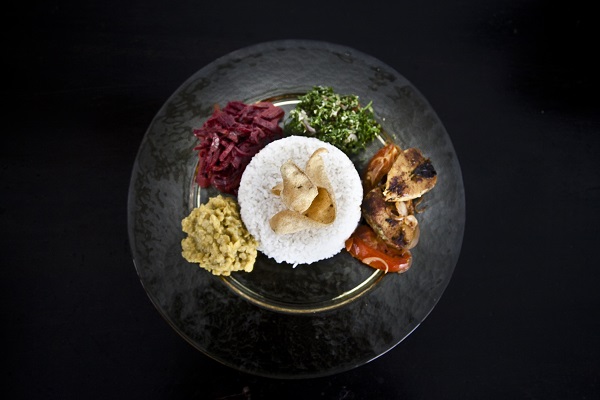 The islanders are a "rice-eating" nation. Their kitchens are usually basic, and yet out of them comes dish upon dish of tongue-tingling goodness: blackened pork in thick gravy, spicy coconut sambol, tempered potatoes, ruby-red beetroot curry and last but not least, crispy papadam. All these are served on a bed of steamed rice. That's just a small selection of the choice of meat and vegetable dishes you'll have to choose from. Eating with your hand is the norm of this part of the world so you are welcome to roll up your sleeves and dig in like a local. It is not rocket science, just gather up some rice with a bit of each curry and pop it in your mouth with your thumb.
Hoppers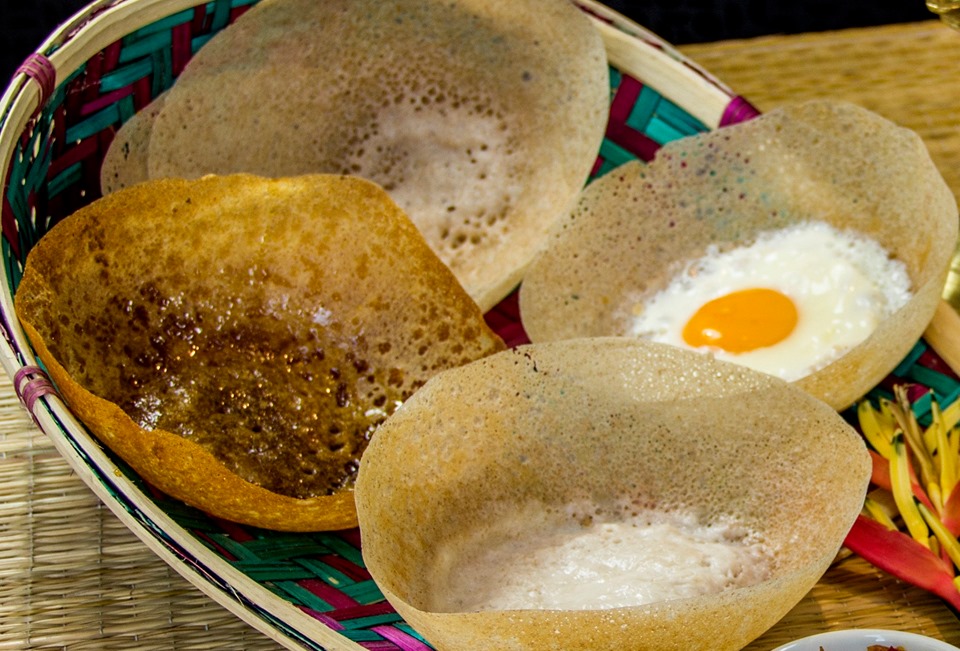 The Sri Lankan hopper or appa is described as a marriage between a French crêpe and an English crumpet. Despite such fancy descriptions, a hopper is simply a bowl-shaped pancake with a crispy outside and a spongy middle. Hoppers are prepared with a mixture of ground rice flour and coconut milk. A scoopful of batter is poured into a small hot wok and twirled around to spread. And after a few minutes, the hopper can be popped onto a plate and enjoyed with spicy onion relish. The egg hopper, or biththara appa,is made with an egg poured into the centre of the plain hopper. You can also try out hoppers dressed with sweet or savoury toppings that take your fancy.
Kottu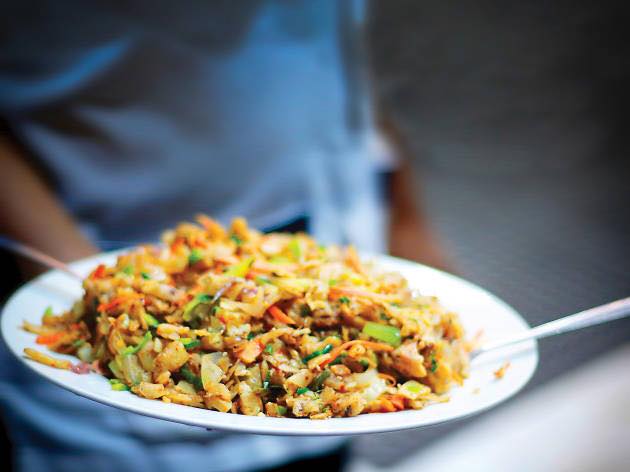 Called by the BBC as the food that makes you dance, kottu is one of the most rhythmic yet noisiest dishes you would find in Sri Lanka. Especially in Colombo, the "tak-a-tak-tak" of metal blades slicing and dicing the roti, could be heard from early evenings to late nights. If you visit one of the no-frill stalls set along the Galle Face Green you can witness the kottu chef or "kottu baas" as he is popularly known, in action. Chopped veggies, meat and shredded parata roti are tossed onto a flat sizzling grill and then the chef will rhythmically mix it up with the twin metal plates. If you are a cheese lover, get your kottu made with some cheese; the more cheese there is in the kottu, the better.
Jaffna crab curry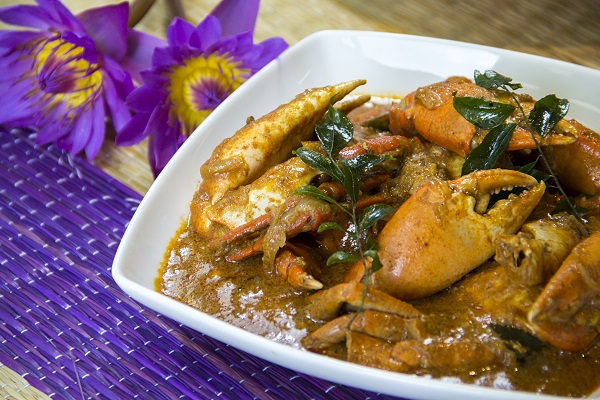 Being an island, Sri Lanka is blessed with the bounty of the ocean. And certainly the lagoon crab is a culinary delight of the island. Although an array of dishes could be plated up with the lagoon crab, so far the most sought-after dish is "Jaffna crab curry" due to its succulent melt-in-your-mouth nature which couples with a distinctive taste. Hailing from the Northern Peninsula of the island, Jaffna crab curry is a spicy dish oozing abundant flavours. You can either savour the crab curry with plain rice and other local curries or soak the spicy gravy of the crab in roast paan, a traditionally baked bread loved by the locals.
Pol roti and onion relish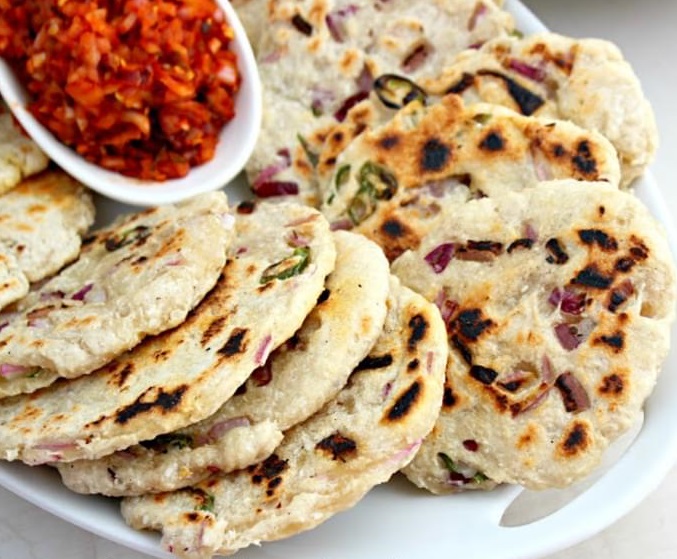 Made of coconut and flour, pol roti is circular in shape. The dough is kneaded, shaped into flat circles and then heated on a pan until both sides are crisp with brownish spots. Pol roti is usually eaten with spicy onion relish or lunu miris that gets your mouth burning. But soon you will taste the coconutty goodness of the roti that well balances the fieriness. Couple it with a steaming cup of ginger infused black tea and you've got yourself a winner!