Taste of Jaffna: my top 5 Jaffna restaurants in Colombo

Food plays a huge role in Sri Lanka, whether it's the traditional rice and curry or the evening favourite short eats, the streets of Colombo are teeming with various cuisines. While on a walk around the city, you're bound to come across a Chinese restaurant (with a Sri Lankan twist to it), a 'bath kade', which translates to rice shop, among other eateries in almost every corner, and every once in while you'll see a restaurant that serves Jaffna styled food. "What is Jaffna?", I hear you ask. Hold on to your fish and chips, things are about to get spicy.


Jaffna, the capital of the northern peninsula of Sri Lanka, was a part of the island that was restricted for many decades as a result of the civil war. With the end of the war in 2009, access to this vast area has been restored and it has seen a boom in local and foreign travellers alike discovering Jaffna and its delicious cuisine. Often mistaken for South Indian cuisine, the Jaffna palate is more coconutty and spicy and compliments the other local cuisines in its boldness in flavours.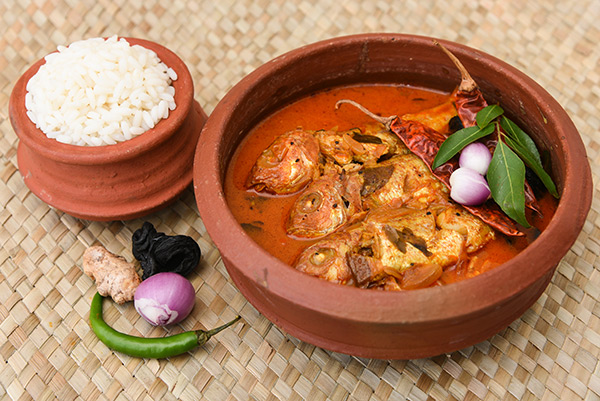 Although it might be a bit difficult for you to get your hands on some of the amazing Jaffna Crab Curry or the herb infused spicy lamb, often served with some rasam, which is a soup spiced with black pepper and tamarind due to the distance to Jaffna, there are several restaurants and cafes in and around Colombo. Quite a few of the places that offer this delicious northern cuisine are located in Wellawatte, a town in Colombo that is commonly referred to as Little Jaffna due to a majority of its inhabitants having moved from there during the war.

Listed below are few of my favourite restaurants and cafes I go to get my fill of tasty, spicy Jaffna food.

Palmyrah:

Palmyrah is an upscale restaurant in Kollupitiya, Colombo. Known for serving outstanding Jaffna dishes in a classy setting, this restaurant is a must visit if you are looking to try out some Jaffna food. There are a whole lof of meat and vegetarian options that you can try, but my favourite dish is the Chilli Crab with Egg Hoppers, commonly referred to as appam. The restaurant also has milk hoppers which has a tinge of sweetness in its centre. Other than the main course dishes, Palmyrah also serves a wide range of Jaffna desserts such as rasavalli kilangu, which is a purple coloured yam porridge.

Yaal Restaurant:

Located on Marine Drive in Wellawatte, this restaurant is famous for its Jaffna Crab Curry and Chicken Biryani. I usually have the roti with Chilli Nandu (Crab curry) and Paneer fry, which is a cheese based curry. This restaurant is relatively cheap when you take into consideration that the food is brilliant and really gives an in depth experience into the Jaffna Cuisine. It's not as classy as Palmyrah and it can get a bit crowded but the food here is to die for.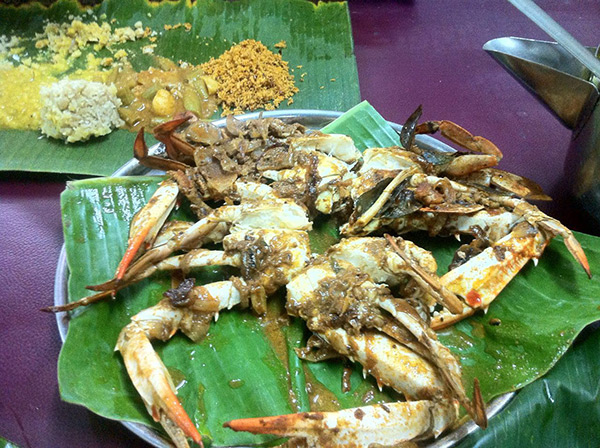 The Gardenia Coffeeshop:

The ambience at this coffee shop is cosy with peculiar, yet fascinating paintings scattered around the place. The Attu Erachi Milagu Curry (Mutton Pepper Curry) and Mattu Erachi Curry (Beef Curry) are favourites among visitors here. Most of the other meat curries are tasty too and go really well with bread or roti.

Taste of Asia:

Taste of Asia is a good choice if you're looking for good Jaffna food that you can get off the counter. They usually have rice, hoppers and a whole bunch of Jaffna curries already made so all you have to do is walk up to the counter and choose what you want. The few times I've been, they've had some mouth watering vegetable dishes such as Vendakkai Poricha Koottu (Fried Lady's Fingers Curry), Parippu Kootu (Thuvaram Dhall Curry) and Mulai Keerai Passali Curry (Spinach Curry).

If you do make a visit, try the Crab curry as i've heard a lot of people raving about it. The Karuvadu Pirattal (dry fish with onion and red chilli) is pretty good too.

There are two branches. One is on Galle road in Bambalapitiya and the other is on the ground floor of the World Trade Centre in Colombo Fort.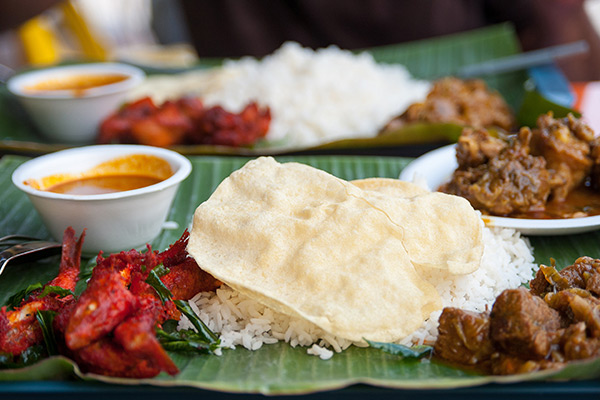 Cafe Domus:

This is a small cafe situated across the famous Galle Face Hotel. The ambience is pretty good and they serve authentic Jaffna food along with a few other cuisines. The Jaffna-style mutton peratu – a biryani type of dish served with mango chutney and onion salad – is one of the best dishes at the cafe.

by Aadil Fawme