Uncovering the wonders of Rajasthan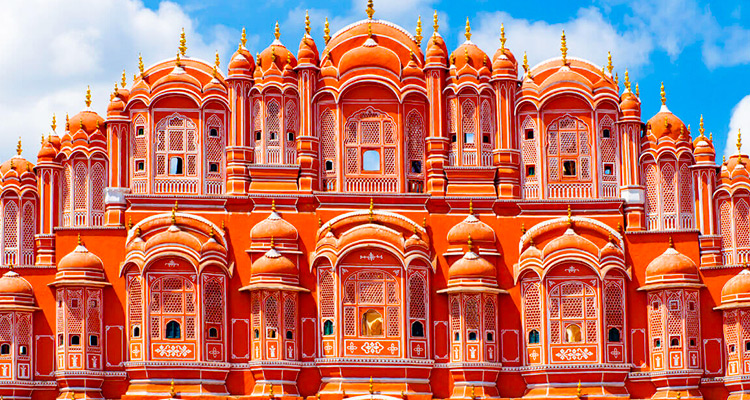 Rajasthan is regal. There is really no other word to describe the majestic Mughal monuments, ornate temples, and palace accommodation that are found throughout this north-western state in India. Everything here is on an unimaginably grand scale, and throughout your trip you will be reminded of the maharajas who ruled here in days gone by.
With heritage architecture, wildlife, modern markets and spectacular countryside, Rajasthan has it all – and on a more magnificent level than you have ever experienced before. This makes it a perfect choice for first-time visitors to India, or those seeking a little bit of everything.
Use this guide to uncovering the wonders of Rajasthan to discover the essential highlights of a holiday here. In combination with a tailor-made tour of Sri Lanka, a visit to Rajasthan promises to be an unforgettable adventure.
The Taj Mahal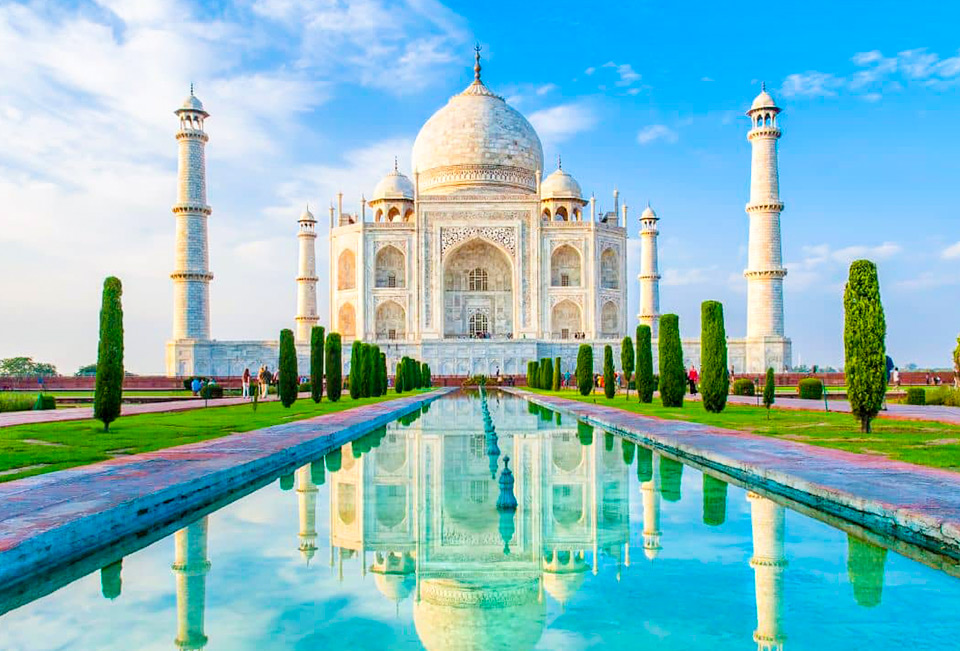 While all of the wonders of the world are impressive feats of human craftsmanship deserving of their status, none will take your breath away like the Taj Mahal. Its sheer beauty, perfect symmetry, and awe-inspiring size cannot be overstated. Commissioned by Mughal Emperor Shah Jahan in 1632 as a mausoleum for his favourite wife, the Taj Mahal took 22 years to complete – with close attention paid to every last detail.
Visiting at sunrise or sunset does mean more crowds, but watching the white marble dome glow pink, orange, gold and purple makes it worth it for many. You can go on a guided walking tour around and through the Taj Mahal, and then take to the river to look at this monument from the water.
Historic Forts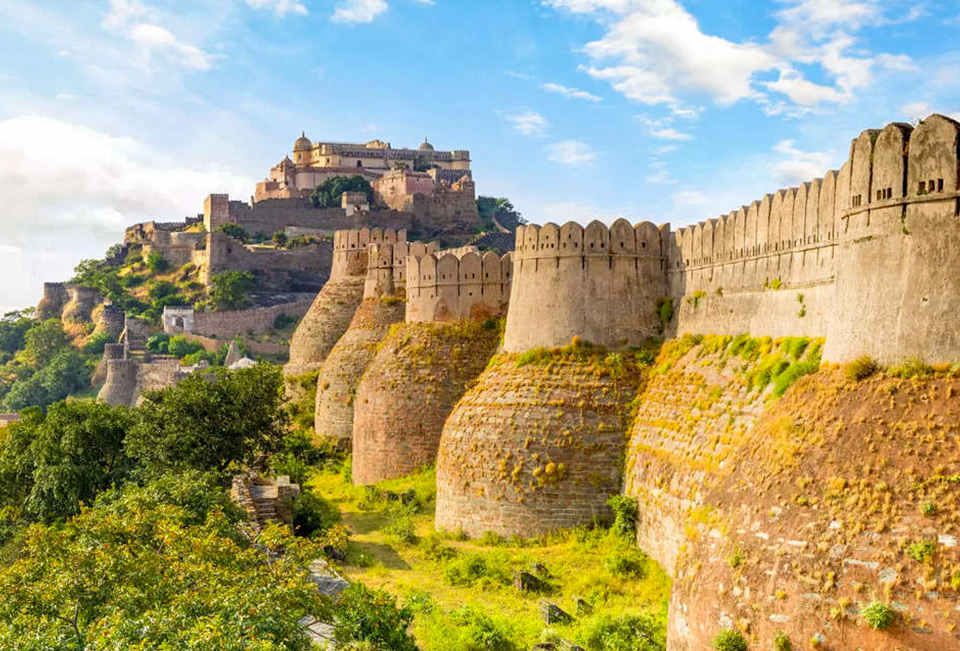 There are many other architectural wonders to be seen during your holiday in Rajasthan. Forts feature prominently: so prominently, in fact, that they have been clustered together and designated as a UNESCO World Heritage Site. The six monuments that make up the Hill Forts of Rajasthan are include Kumbhalgarh Fort at Rajsamand, Ranthambhore Fort within a tiger-filled national park, and Jaisalmer Fort in the city that bears the same name.
Unmissable is the golden Amer Fort that sits on a hillside in the outskirts of Jaipur. Its intricate and artistic architecture and stunning lakeside setting means that it is also known as the Amber Palace.
Colourful Cities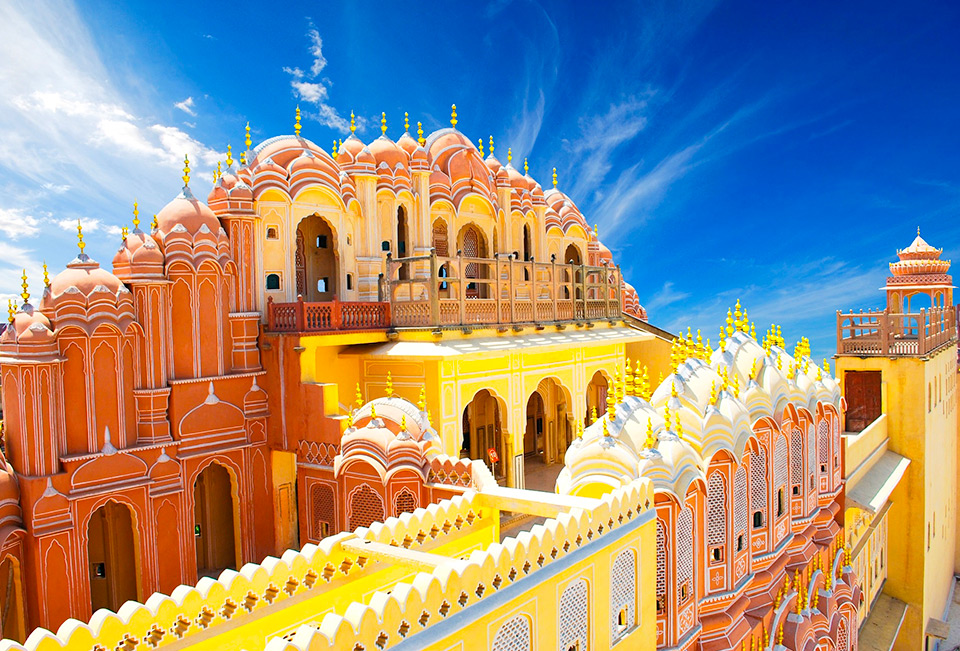 Jaipur is one of the two colourful cities in Rajasthan. Painted pink in honour of a visit from Prince Albert during the reign of Queen Victoria, its buildings retain the same coral hues to this day. The sensational Palace of the Winds, which was designed in a concertina style that looks like it is fabric waving in a breeze, fits in perfectly with its rich pink façade.
The other colourful city of Rajasthan is Jodhpur. Gaze down across the city from one of the many sensational viewpoints and you will see houses and heritage buildings in every shade of blue imaginable. The best place to taken in these blue hues is from Mehrangarh Fort: following a tour of this astonishing heritage site, you can walk down through the Old Town to see the blue buildings up close – sampling delicious local street food along the way.
Buzzing Bazaars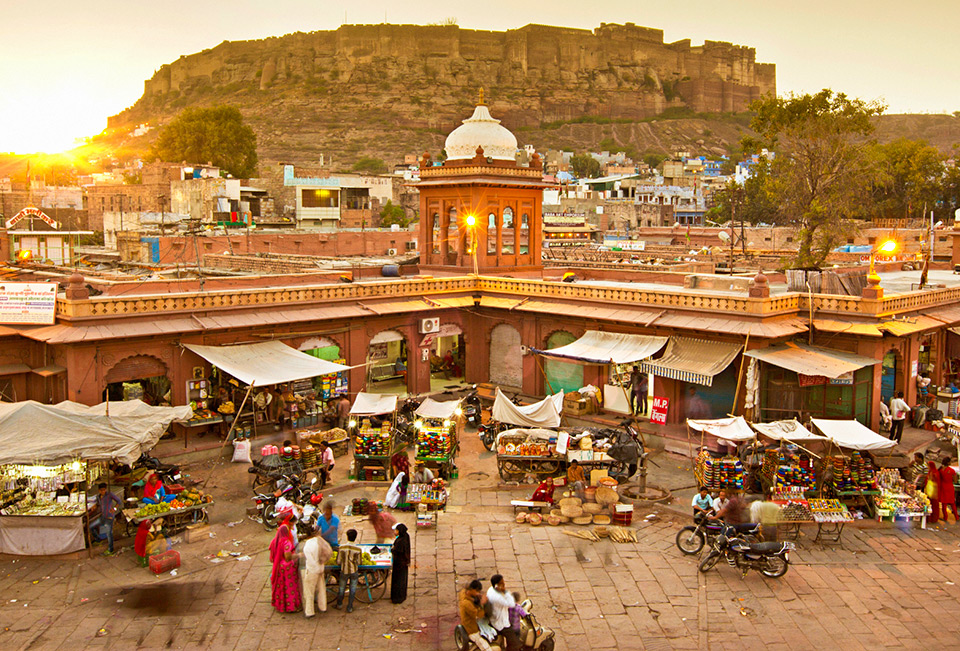 Jaipur, Jodhpur, and the country's capital Delhi are home to many historic monuments, but they are also brought to life by modern-day buzzing bazaars. Explore these crisscrossed networks of stalls on foot or in a rickshaw and discover the delights on offer here. Vibrant fabrics in every colour, elaborate jewellery, local crafts, and traditional food and drink are favourites with visiting tourists. Make sure to stop off for a hot, sweet cup of chai that is served on each corner.
The Lake City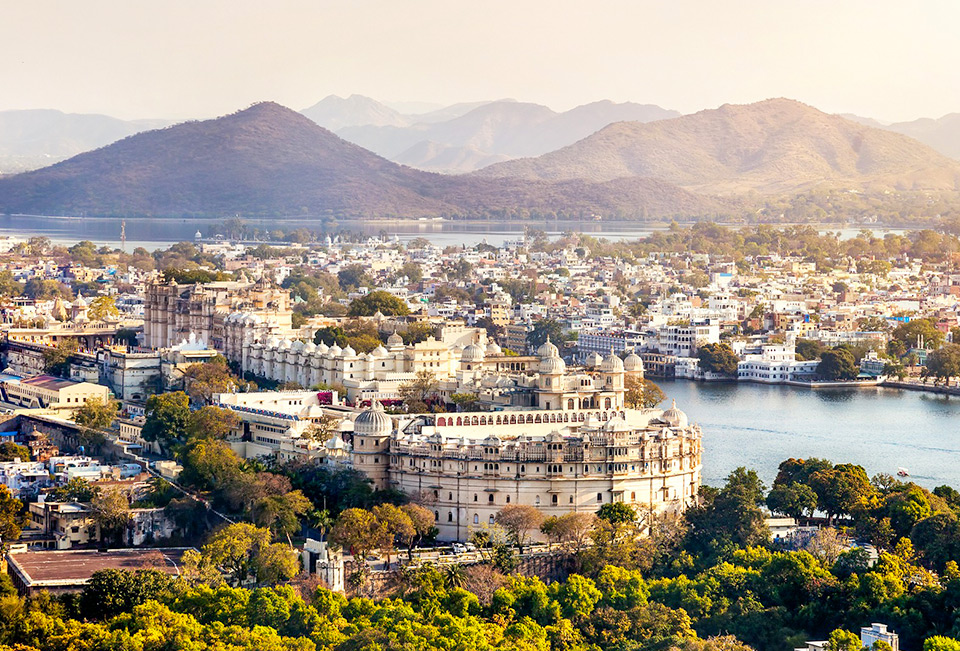 One of the other notable cities in Rajasthan is Udaipur, also known as The Lake City. As the name suggests, this city sits on a sprawling waterway, with havelis and other heritage buildings lining each side. Udaipur is much calmer than the other cities of Rajasthan which makes it pleasant to explore the cobbled streets and intricate Jain temples on foot.
A Red Dot recommendation is to have a traditional north-Indian dinner at one of the restaurants overlooking the lake while the sun is setting.
Idyllic Countryside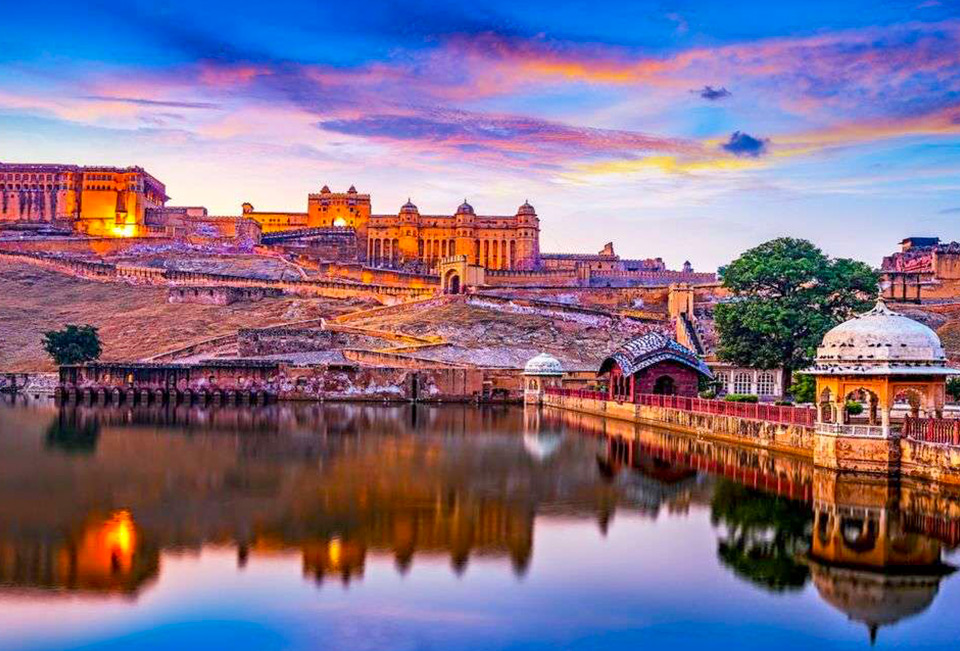 In between Rajasthan's cities is a wealth of idyllic countryside where you can spend days rejuvenating in total peace and quiet. Holiday accommodation is special here: tourists can choose between abandoned forts retaining their original architecture, colonial-style campsites, and old family palaces. Each hotel includes a range of exciting outdoor activities such as hikes, jeep drives, wildlife walks, and destination dining experiences like lakeside picnics.
Interested in finding out more? Take a look at Red Dot's Classic Rajasthan tour for inspiration or get in touch with their expert team to start planning your own tailor-made itinerary. With over 20 years' experience, you know they're a company that can be trusted.