Paradise Road Gallery Café retains 'number one' spot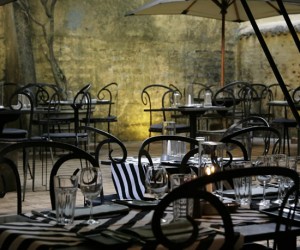 The Gallery Café held on to their title as the Best Themed Restaurant in Sri Lanka for the third year running at the Sri Lanka tourism awards that were held recently.
The café which is the former office of renowned architect Geoffrey Bawa has attracted visitors and locals alike for its ambience, history and most of all, quality of food which it has maintained to the highest standards in its 14 years of operation.
Entrusted to Shanth Fernando by the late architect, the café is known for both its 'fusion cuisine' as well as traditional dishes such as their signature black pork curry. The café boasts an art gallery and its own studio and gift store which adjoins the premises.