Top 6 Sri Lanka jaunts for lovers
Sri Lanka honeymoon ideas for adventurous couples
Sri Lanka is a gem for just about any type of holiday, and if you are looking for a honeymoon destination, look no further. This island is secluded, peaceful and beautiful, ticking all the boxes for a perfect romantic getaway. Keep checking this blog to see the rest of our series, Holidaying on the Island of Love.
We're kicking things off with some of our favourite Sri Lanka activities for couples seeking to do more than lounge in their room and order room service – although we recommend that too! These off-the-beaten-track experiences guarantee that you'll be away from the crowds and will reveal the island's rich history, diverse wildlife, and sensational viewpoints that will take your breath away.
Ritigala
Walking through this secluded forest feels like a dream. Soak in the serenity of this spiritual place as you follow winding pathways to an ancient monastic complex, abandoned by monks in 11th century AD.
Yapahuwa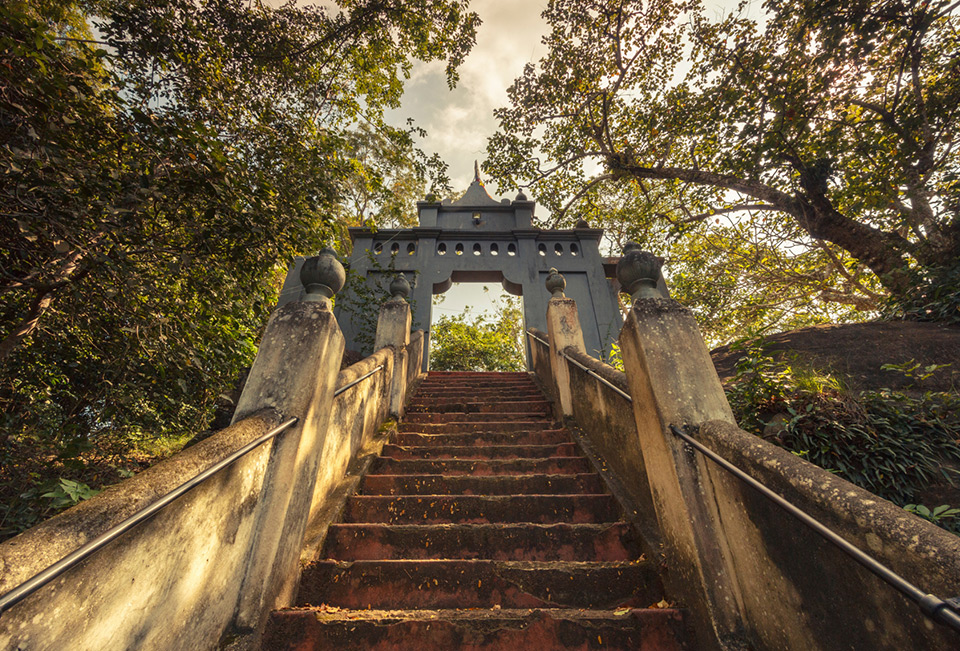 Often referred to as Little Sigiriya, Yapahuwa is Sri Lanka's lesser-known historic rock fortress. The 20-minute climb up ornately-carved, steep staircases will take you to a summit with amazing views.
Udawalawe National Park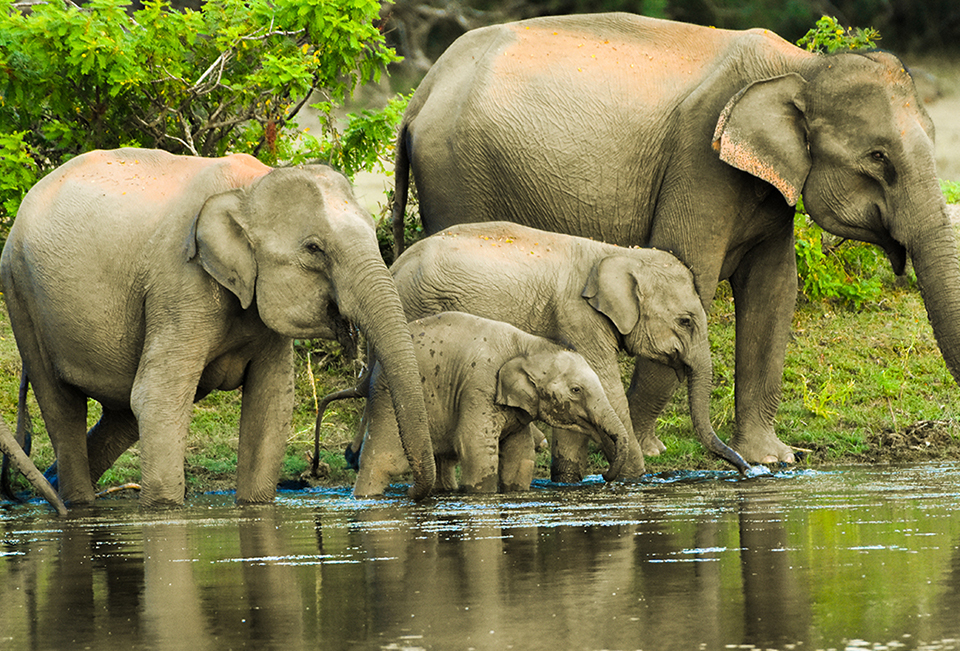 For wildlife enthusiasts seeking solitude, we recommend Udawalawe National Park. You may not spot a leopard, but there are lots of elephants and definitely be less people around than at nearby Yala.
Aluvihare Rock Cave Temple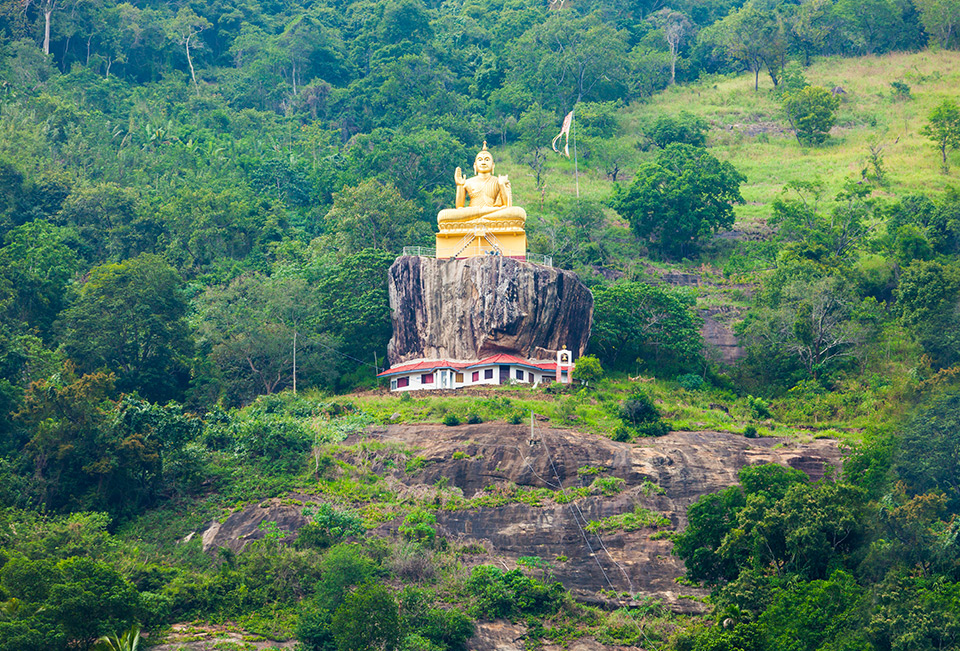 A less-crowded alternative to Dambulla Cave Temple, the Aluvihare Rock Cave Temple offers a chance to delve into Sri Lanka's ancient history and Buddhist roots whilst enjoying the quiet with your better half.
Tangalle Beach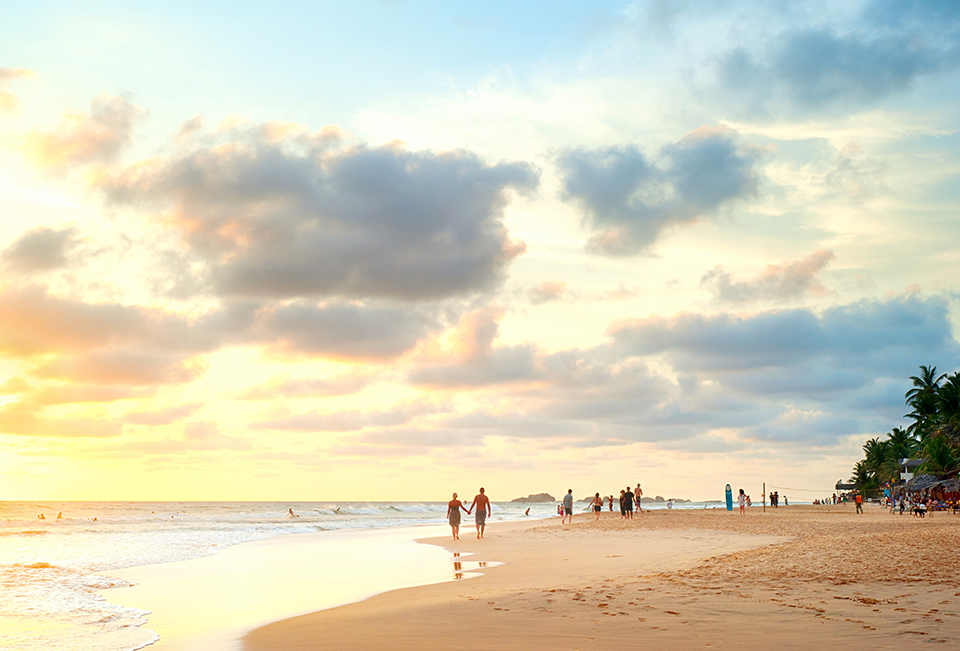 This beach is absolutely idyllic with golden sand, the azure ocean and swaying coconut palms, and will no doubt be a highlight of your honeymoon adventures. A mental picture to recall for years to come!
Ella Rock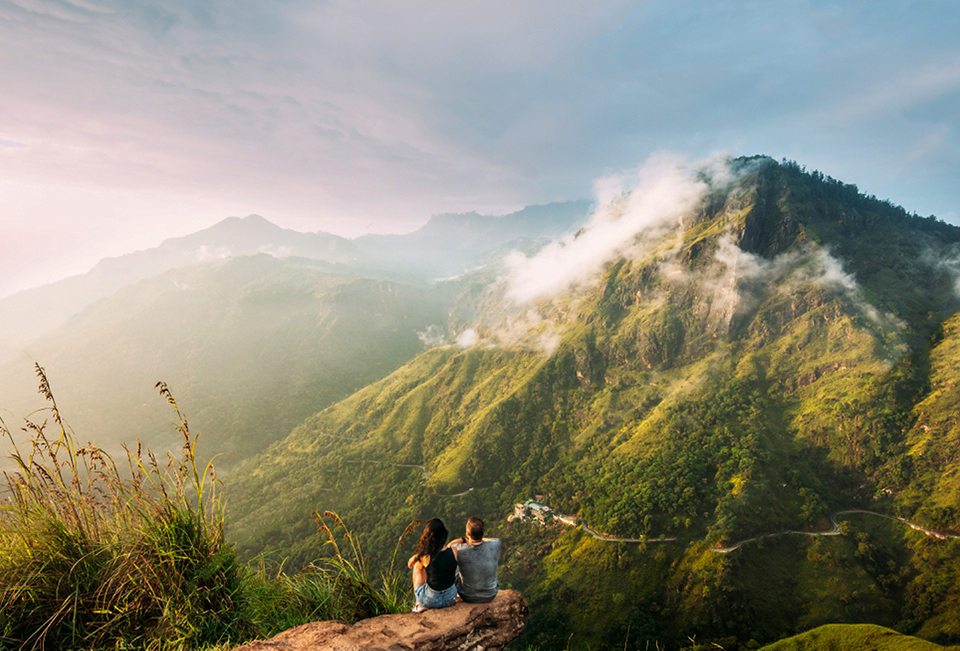 Ella Rock is a half-day trek undertaken by few travellers, but the ones who do make the climb are rewarded with astonishing views and total peace and quiet. Afterwards relax at Chill Café in town.