Red Dot's Top 25 Places to Stay in Sri Lanka
Today, we are revealing another five out our favourite and most loved places to stay this year. This week's appearances include idyllic coastal villas, luxurious resorts set amidst lush greenery and opulent tented accommodation. With upcoming winter holidays, you can pick one of these great properties to enjoy a pampered stay in the tropics.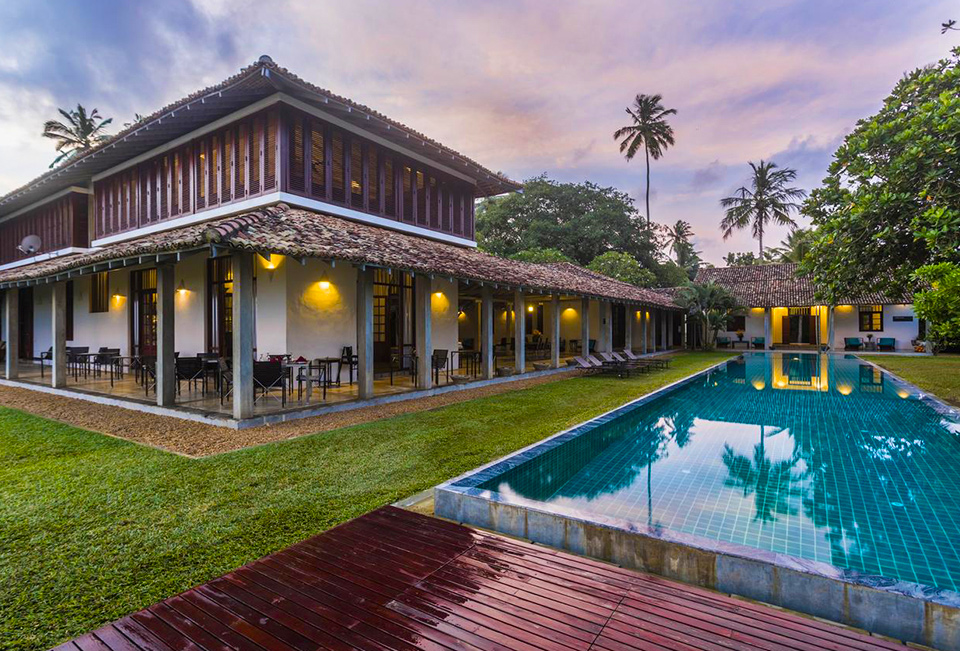 Frangipani Tree is a stylish, nine-bedroom boutique hotel by a secluded beach in Thalpe on Sri Lanka's South Coast. Designed by Channa Daswatte, a protégé of Geoffrey Bawa, it is a tranquil and luxurious setting. Windows and verandahs that open onto the Indian Ocean, high-clay tiled roofs, cooling cement floors, courtyards with frangipani trees, white washed walls and interiors with contemporary timber and steel furniture make this a luxurious getaway. Sister property of Fort Printers in Galle's 17C Dutch Fort.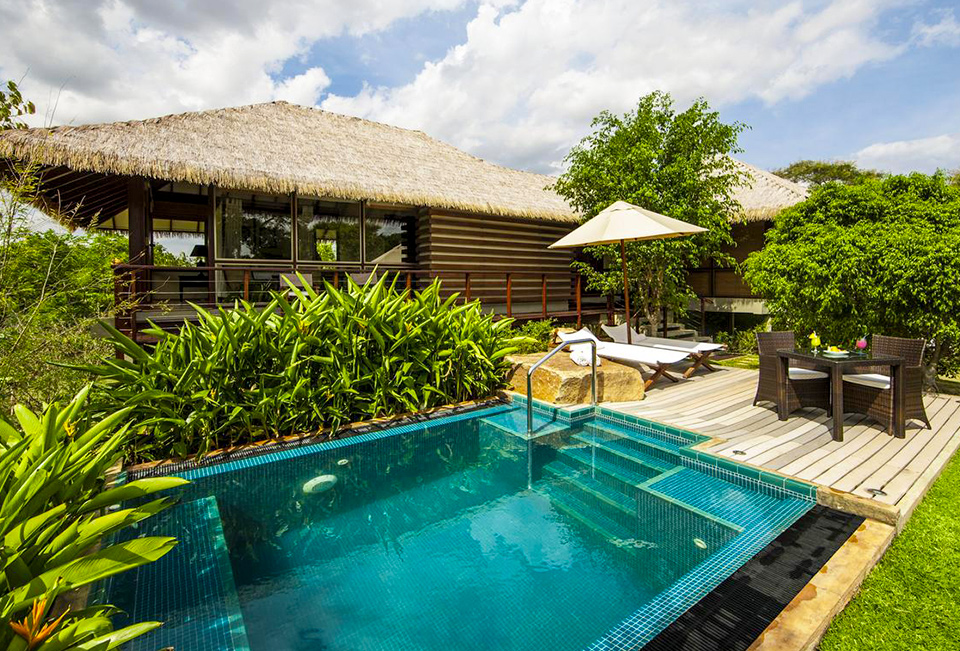 Ulagalla is one of Sri Lanka's finest properties. This expansive holiday retreat spreads over 58 acres of lush woodland, paddy fields and the Ulagalla Reservoir in the rural village of Tirappane near Anuradhapura. Here is a resort that offers high levels of privacy. It was once the abode of a village chieftain. The original walawwa (ancestral mansion), which was built in 1885, still remains and has been renovated maintaining its traditional architectural features, and now houses the resort's reception area. Accommodation is in luxurious villas scattered across the estate and overlooking paddy fields and reservoirs.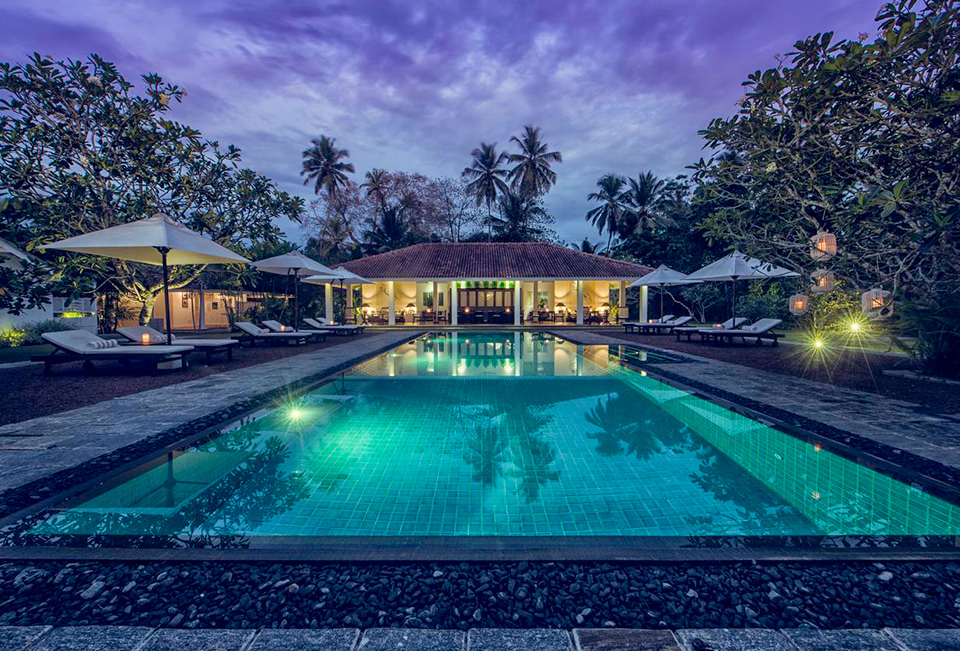 Taru Villas – Rock Villa is a fabulous 170-year-old Sri Lankan wallawwa with a fine reputation set on a two-acre coconut grove fronted by the spectacular sun-kissed beaches of Bentota, which are safe for swimming between December and April. This wonderful beach villa is is set back from the turquoise seas behind a 60 metre-wide growth of lush green mangroves and coconut palms providing much privacy. It is owned by Nayantara Fonseka (Taru), a renowned Sri Lankan lifestyle designer and creator of several other dream destinations on the island.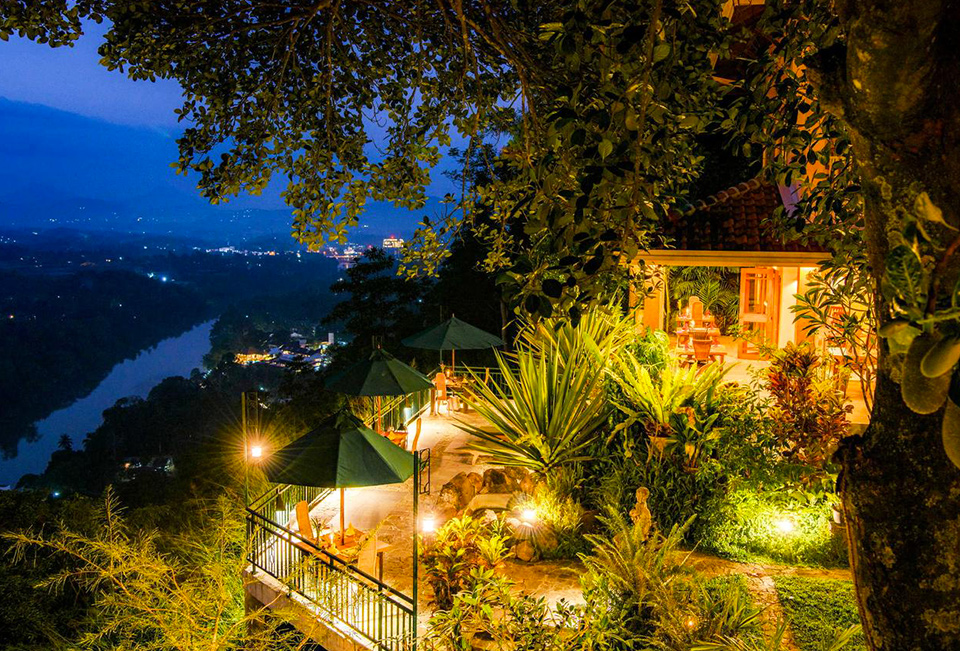 Villa Rosa is an enchanting guest house with great views over the Mahweli River close to the centre of Kandy. It offers excellent value and is a true taste of Sri Lankan living at its most serene, and has long been one of our favourite properties in Kandy. This charming little property has a subtle colonial flavour, a simple, intelligent ambience and a sense of shabby chic which is viewed with much affection by Red Dot travellers seeking to reconnect with life's simple pleasures. More upmarket than a guesthouse, less style-obsessed than the more austere sections of the boutique market, Villa Rosa tempts you to relax outdoors on its private little patios and take in the soothing sights and sounds of the Mahaweli River below. Interior décor is simple and comfortable.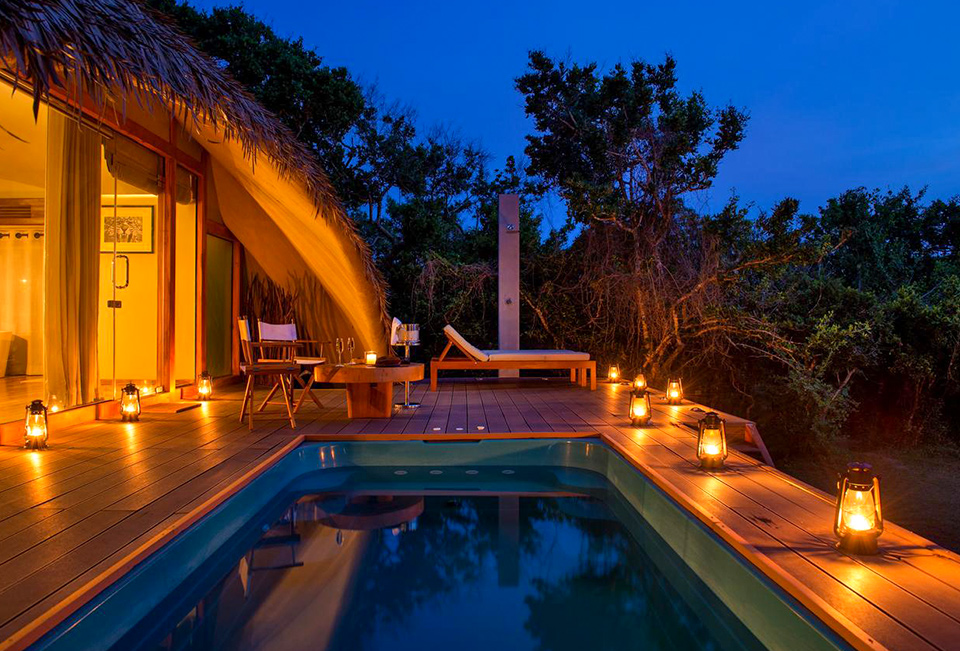 Chena Huts is an enchanting boutique hotel sprawled across seven acres of scrubland edged by the sea, just a five minute drive from the main entrance to Yala National Park.. The first boutique accommodation to be offered in the Yala area, Chena Huts is comprised of fourteen luxurious cabins, set apart from each other and shaded by trees to offer guests maximum privacy; a reception and dining area on the edge of the sea, and a pool and spa. The resort is innovatively designed: each building is in the style of a local village house, with a palm-thatched roof and artfully mottled walls, and winding wooden walkways lead between the cabins, surrounded on either side by the scrubland plants of the deep south