Red Dot's Top 25 Places to Stay in Sri Lanka
Continuing our countdown of the Red Dot Top 25 for 2019, today we bring you the next five on our list. From luxury colonial hotels to stunning beach villas and striking properties in Sri Lanka's cultural triangle, this week's appearances  are sure to be some of the best in the island. If you are planning to visit the island, get in touch with us and let us know which ones you'd like to include in your itinerary.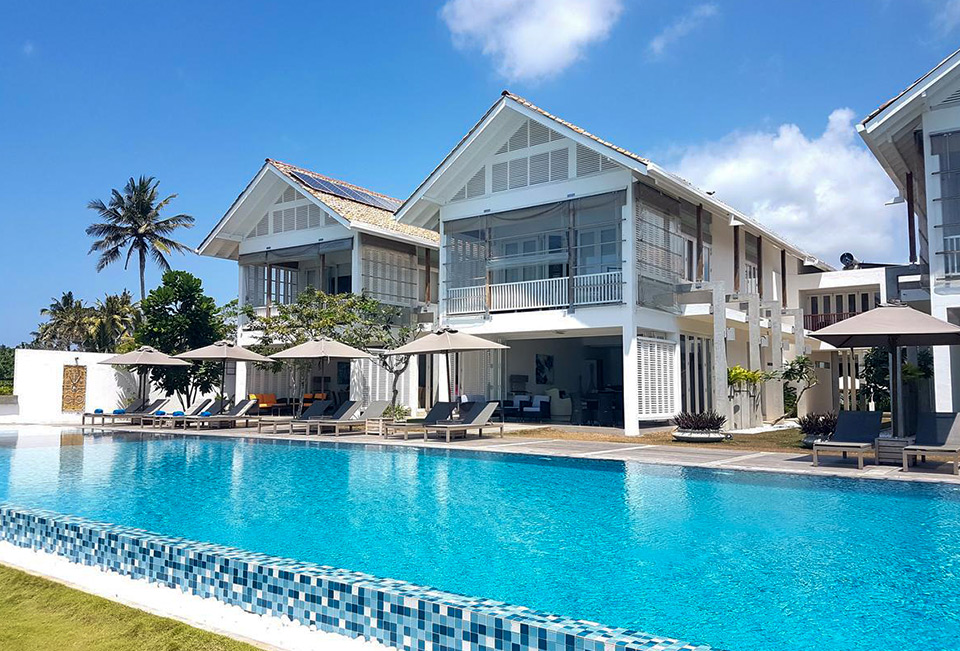 Sri Sharavi Beach Villas is a spick-and-span holiday retreat with a fabulous beachside setting in Mirissa on the South Coast. It consists of four well-appointed villas fronting a 45 metre swimming pool and the turquoise seas beyond, as well as two Garden Suites. These self-contained, two-storey villas are contemporary in design with bright and airy interiors, polished cement floors, high roofs, large windows that provides for spectacular sea views, and luxurious ensuite bedrooms. The villa butler offers a personalised service. A stay at Sri Sharavi is a relaxing and laidback holiday experience which is perfect even for families with children.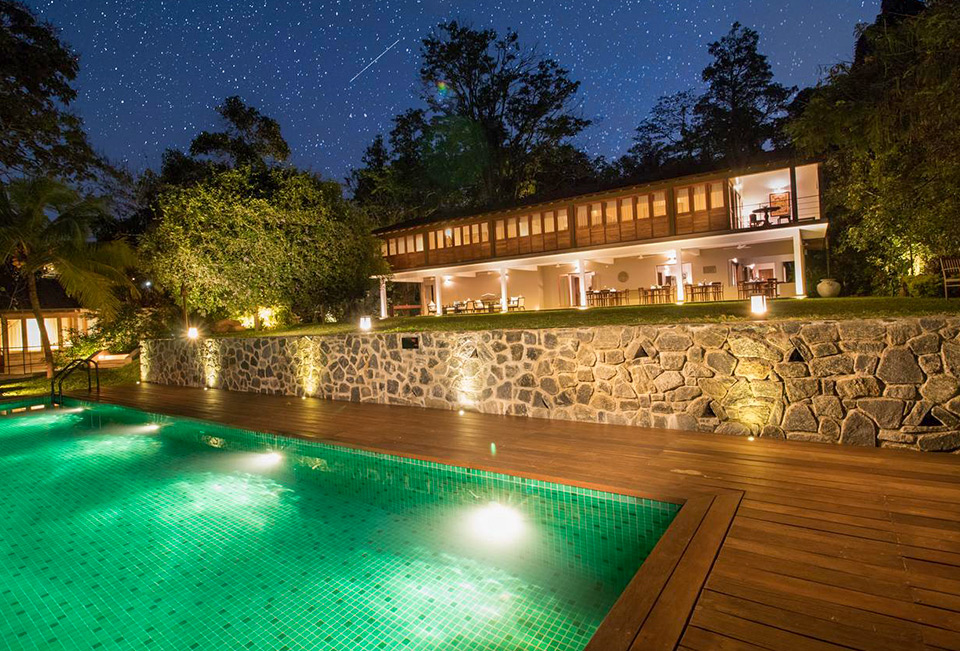 The Kings Pavilion is a nine-bedroom boutique hotel in a quiet residential area of Kandy, surrounded by greenery and birdlife, Kings Pavilion is a nine-bedroom boutique hotel. Spread across three acres with a large garden overlooking the Hunnasgiriya and Knuckles mountain range, this contemporary style hotel blends in seamlessly with its environment providing guests a comfortable place to relax.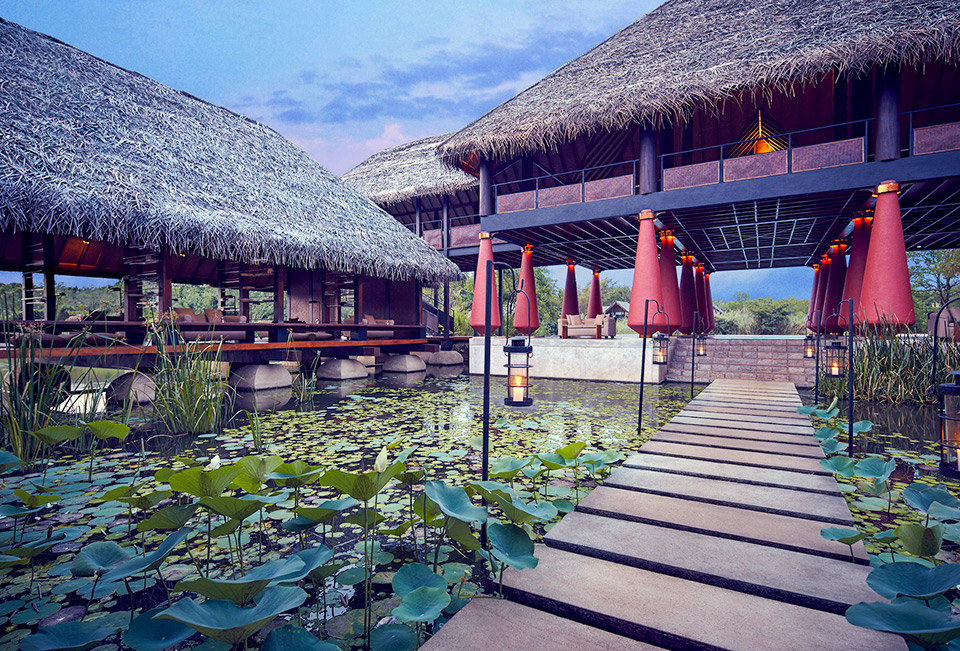 Vil Uyana is an ambitious and impressive development in Sri Lanka's cultural triangle, more an exclusive rural holiday village than a hotel, and as such is highly recommended. Situated on extensive flatlands immediately to the west of the Sigiriya Rock, Vil Uyana – meaning a garden of ponds – is envisaged as a natural extension to the efforts of ancient Sinhala kings who developed and irrigated this area. Spread over 28 acres, at its heart is a wetland system consisting of paddy fields, marshes, and waterways reintroduced by the hotel. Individual dwellings, luxuriously appointed within, and blending seamlessly into the rural landscape, are located over lakes, marshes and paddy fields.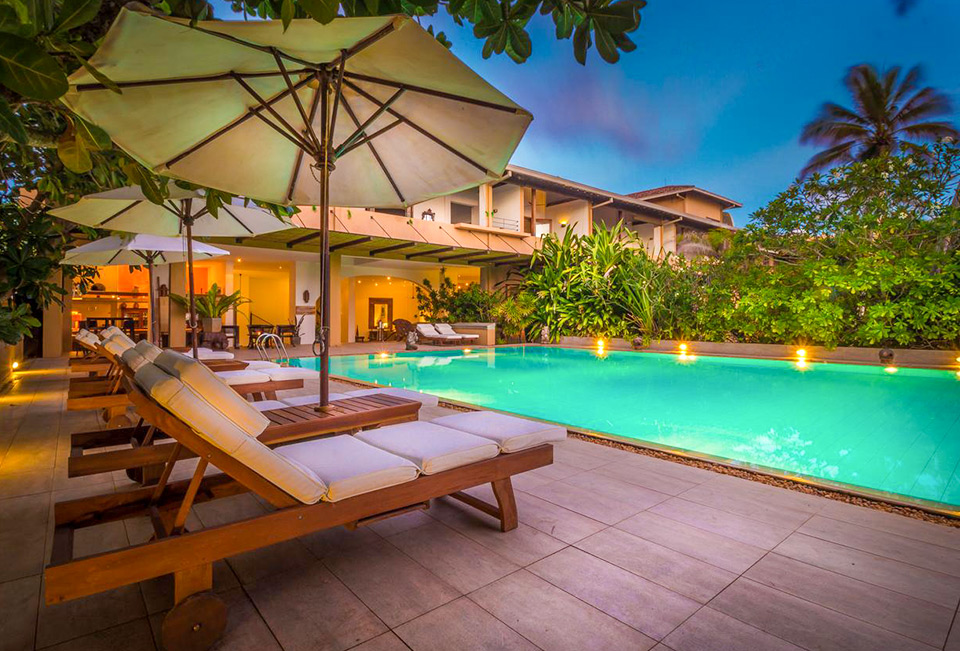 Aditya is undoubtedly one of the finest beach side boutique properties in Sri Lanka. The Adityas is the common name for the 12 sun gods, said to dwell in the highest heavens. It is an appropriate name for a wonderful property designed both to de-stress and exhilarate. Aditya is designed with indoor gardens, waterways, and terraces with fine sea views. Refined interiors are stylishly decorated with art and antiques from Sri Lanka and further a field.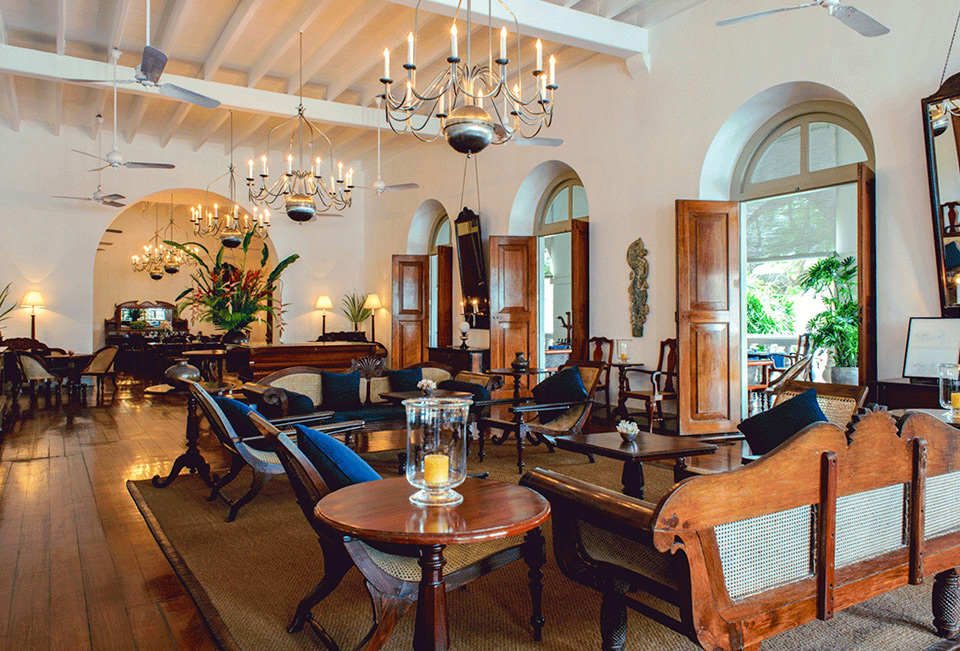 Amangalla takes pride of place within the ramparts of the 17C Galle Fort. Owned by the exclusive Aman group, it offers the most refined accommodation in Galle, its colonial-style buildings looking down soberly on the activity below. It consists of an amalgamation of buildings dating back over 400 years, once used as an HQ for the Dutch commander and his officers in the 17C and later as a billet for British soldiers. In 1865, the New Oriental Hotel was born and in its heyday on either side of the Second World War there were no more sought-after or daring parties in Sri Lanka. Aman Resorts then undertook a sensitive and complete refurbishment. From the day it opened, in 2005, it has offered excellent old-world luxury, superb food, arguably the best spa in the island and exceptional service.