Sri Lanka for kids
Sri Lanka is a great travel destination for families.  There are a few setbacks such as long distance journeys ('are we nearly there yet?'), and at times some cultural sites which may not be so fully enjoyed by your little people ('mummy, I'm bored!'). However, these are easy to combat if you know the right route to navigate the country and the right hosts and guides to make a temple visit or a walk around the city come to life for your children as much as it will for you. You'll quickly find when you come to Sri Lanka that Sri Lankan's love children and will go out of their way to ensure their safety and comfort. In addition to this there is relatively clean food that can be adapted to a child-appropriate level of spice, regularly good standard toilet facilities whilst on the road, and plenty of interactive activities just for kids.
We've put together our top 10 family-friendly activities to help you plan your trip to Sri Lanka. These activities can be added to any itinerary. Simply visit our website for more details or get in touch with us.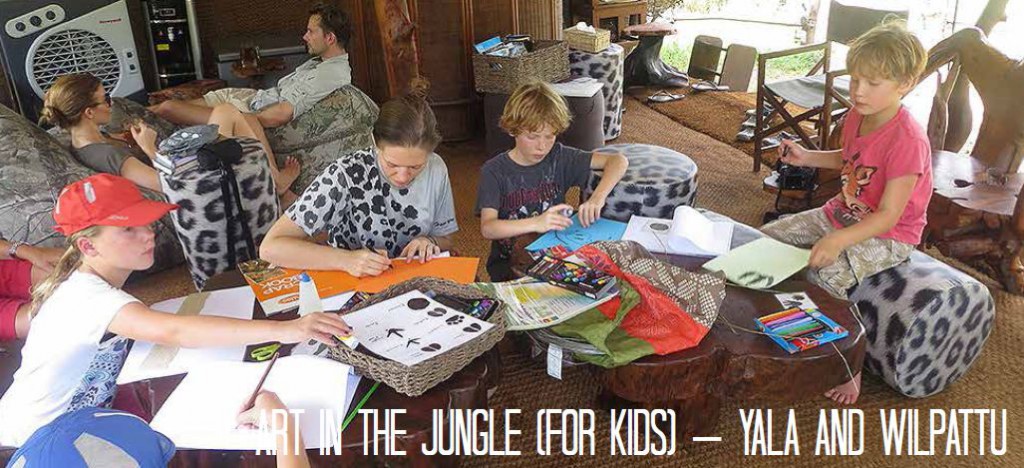 What is it? A private art class in the Wilpattu or Yala National Parks for kids is a great way to keep kids occupied
and entertained while parents relax or when they want to venture out into the wild, leaving the kids
behind. Two art programs are on offer for children between the ages of 3-6 years and 7-12 years. The first
class is a one hour art class between the game drives and aimed at the 3-6 year olds. This class would
include lessons on how to make stick/coconut rafts, water color butterflies, rock painting, thumb print
pictures, leaf prints (on linen bags/t-shirts) and how to identify tree rubbings. The second class is a three
hour art class instead of a game drive (parents can leave their kids at the camp). This class is aimed at the
7-12 year olds and covers seed art, wire drawings, rock painting, leaf prints (on linen bags/t-shirts and
jewelry making with seeds.
Where to stay? Leopard Safaris – family friend tented camping in Yala and Wilpattu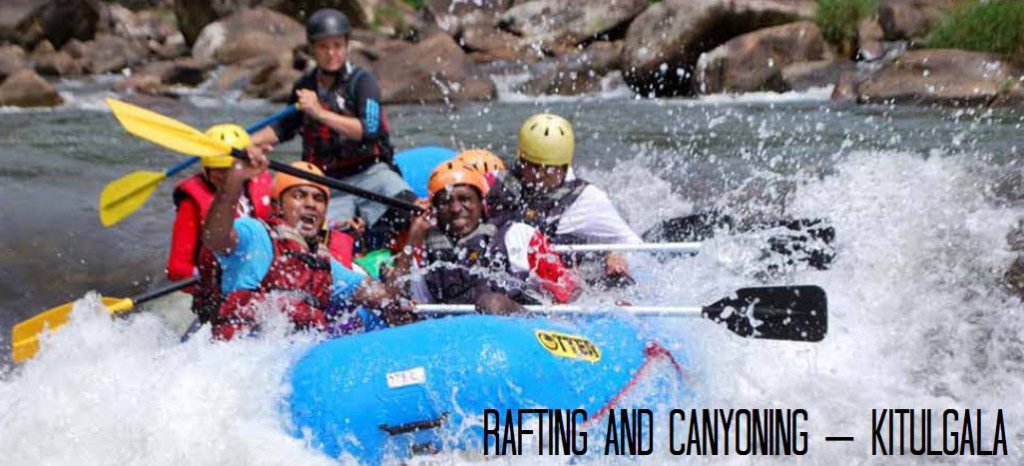 What is it? Kitulagala is most famous for being the filming site of the famous film Bridge Over the River Kwai,
however in recent years it has become well-known for something completely different – white water
rafting. Rafting or kayaking (white water or flat water) is a fantastic activity for families and travellers with
an adventurous spirit. The river has Grade 2 and 3 rapids, which are quite gentle. There are calm stretches
when you just glide along and look at the scenery around – dramatic forested hills either side of the river
and the remains of the bridge that was blown up during the filming of The Bridge on the River Kwai.
Then you come to the exciting rapids and get bounced around! If you would like to try canyoning too,
you climb off the rafting boat half way down the river and trek through forest to the beginning of another
small river. Here you slide down rocks and jump off the top of small waterfalls. This is not for the
faint-hearted as heights are involved but it is a really fun activity and great for all ages. Then you come
back to the river, and hop into the boat for the final stretch back to the camp. You might like to jump out
and swim at this point. It is fun to let the rapids carry you along.
Where to stay? The Borderlands camp is a great budget option for families offering spectacular views over the Kelani River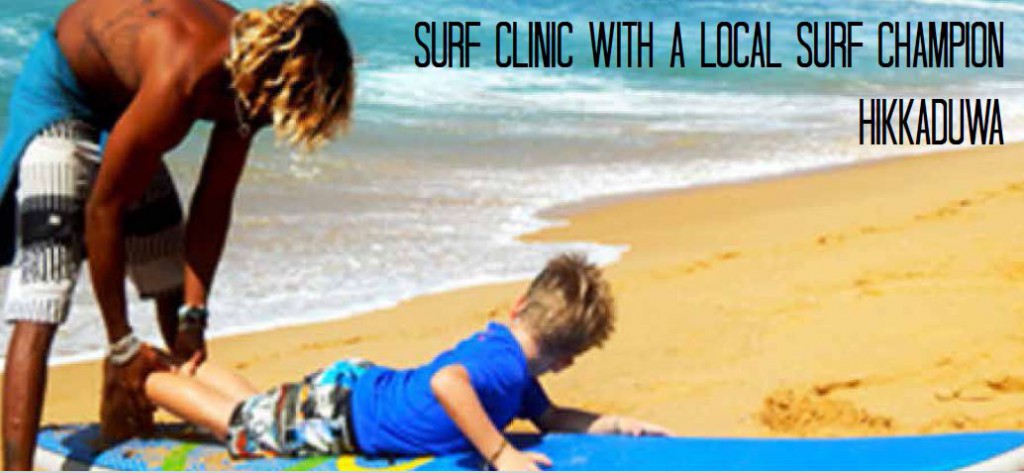 What is it? Hikkaduwa has long been among the most popular of Sri Lanka's beach spots. A fun vibe and affordable guesthouses built along a beautiful stretch of wide beach quickly established Hikkaduwa as a backpacker's. People in search of watery fun will find many choices, possibly the most popular being
surfing, owing to Hikkaduwa being a friendly ocean to beginner surfers. Your surf instructor will pick you
up from your hotel or villa and take you to his Surf Clinic in Hikkaduwa. At the Surf Clinic you'll have a
one-on-one training session with Sri Lanka's champion surfer who will give you personalized video technique
analysis, which covers a strength and conditioning tutorial, surf etiquette and an introduction to the
spiritual nature of surfing.
Where to stay? MO River House is a tranquil haven perfect for families just 5km away from Hikkaduwa and offering a great range of activities for children on the property.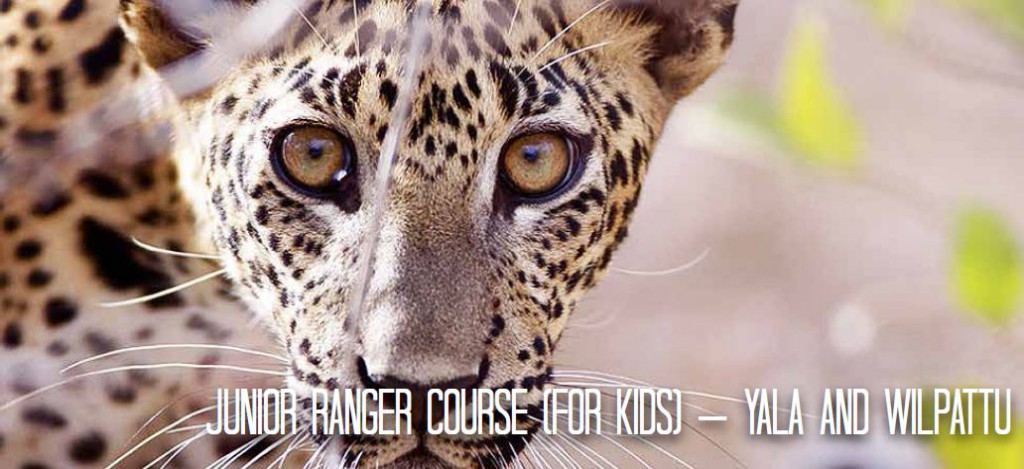 What is it? The Junior Ranger Course, run through Leopard Trails opens up a whole new world to young explorers.
The program takes place during game drives and in and around camp, with short walks that include
tracking animals, a cosmic safari (astronomy); learning bush survival techniques, game-spotting competitions
and it concludes with a nature quiz and a Ranger's Test. The Junior Ranger Course takes place in
stages during a child's stay at the camp. During game drives, kids will learn bird watching techniques and
how to spot local animal tracks including deer, wild boar, leopard, elephant and even dog tracks. On the
walks, which happen after game drives and a short distance away from camp, kids will learn how to spot
burrows, how to identify edible plants and basic navigation using the sun and moon. Upon completion of
the course, these proud achievers will be quizzed and awarded certificates to recognize their new-found
knowledge.
Where to stay? Leopard Trails provide mobile tented camping on the border of Yala and is the perfect adventure experience for children and adults alike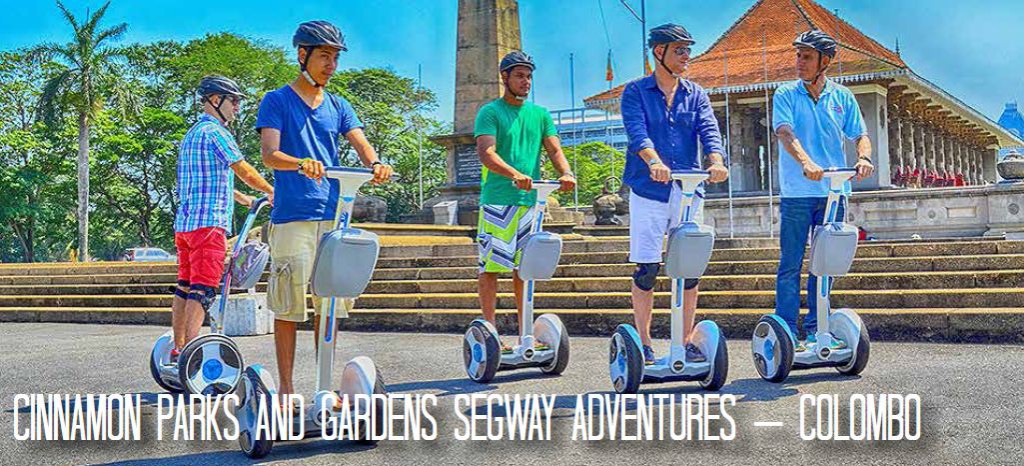 What is it? Spend a fun morning or afternoon gliding along Colombo's newly renovated bike paths and parks
marveling at Colombo's green path and restored colonial beauty of Cinnamon Gardens. Enjoy time to
stroll at Colombo's restored colonial buildings and monuments whilst enjoying magnificent photo shot
opportunities. This fun family experience takes place at the Viharamahadevi Park and takes you past
some of Colombo's most beautiful and historic attractions including the Town Hall, Cenotaph War
Memorial, Nelum Pokuna, Colombo Race Course Sports Complex, Independence Memorial Hall and
Arcade Independence Square. Practice how to ride your Ninebot Self Balancing Scooter in a safe traffic
free area designed specifically for learning road safety. Once you get the hang of it, step on to your Ninebot
and explore the sights
Where to stay? The Galle Face Hotel is one of Asia's oldest hotels and is brimming full with enough history to keep adults entertained and a large and attentive staff who will make children feel welcomed like kings and queens.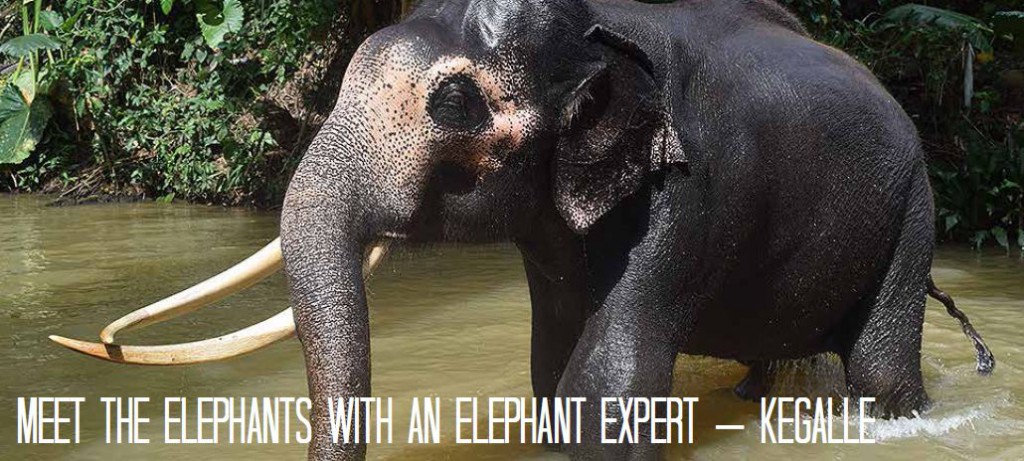 What is it? Sri Lanka has a long and complicated history with elephants, many of whom live in captivity in poor
conditions. There are numerous organisations within Sri Lanka who 'rescue' captive elephants (privately
owned by temples, organizations or individuals) and provide these elephants a retirement home as most
of them are old, sick and/or badly injured. Spend a few hours with an elephant expert and animal rights
activist who will give you the unique opportunity to meet, walk with, and bathe the elephants she looks
after at the Millennium Elephant Foundation, an organisation that have been working continually to
improve the care, protection and treatment of captive elephants in Sri Lanka by providing a place of
sanctuary and medical services and facilities.
Where to stay? The beautiful Rosyth Estate House is perfectly located for elephant-based activities in the heart of Kegalle. Children will love the gardens and attentive staff.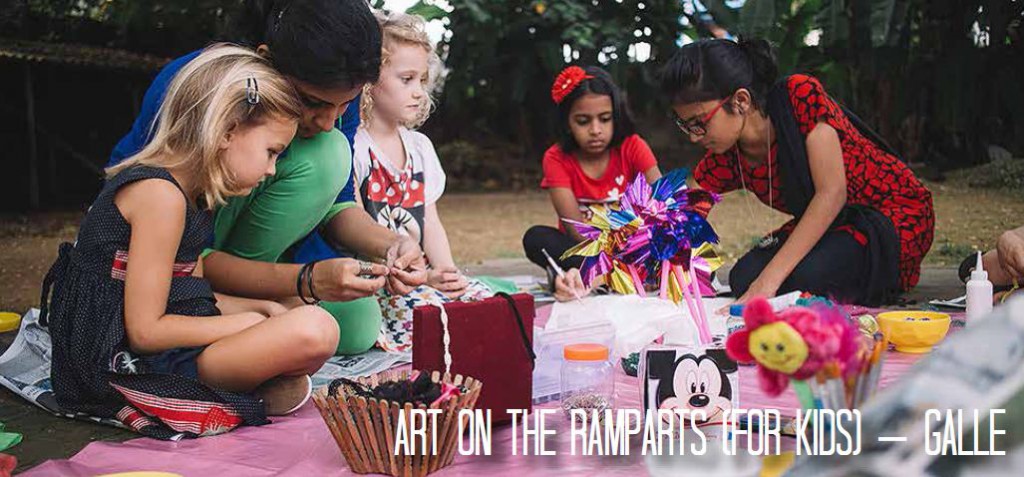 What is it? Hosted on the rolling green grasses of the ramparts of the UNESCO World Heritage Galle Fort, this
arts and crafts session is designed to stimulate creativity and imagination in children of all ages. Hosted by
a local school teacher at a shady and cool spot of the ramparts, the experience is set to inspire children
while on holiday and allow parents some much needed time off! Your host, a young Early Years educator,
will meet your kids at your hotel or villa and accompany them to the Ramparts at 4 PM. The experience
takes place in a cool shaded area of the ramparts on a woven mat with all arts and crafts material provided,
which would include coloring pencils, markers, crayons, glue and other arts and craft material. The
host will share her passion in arts and crafts, also stimulating your child's learning abilities and encouraging
them through experience and guidance. For ages starting as young as 4 years old the experience offers up
to a 2.5 hour drop-off class in drawing and painting, card making and much more.
Where to stay? Boutique hotel Apa Villa have rooms perfectly suited to families of four overlooking the ocean just outside of Galle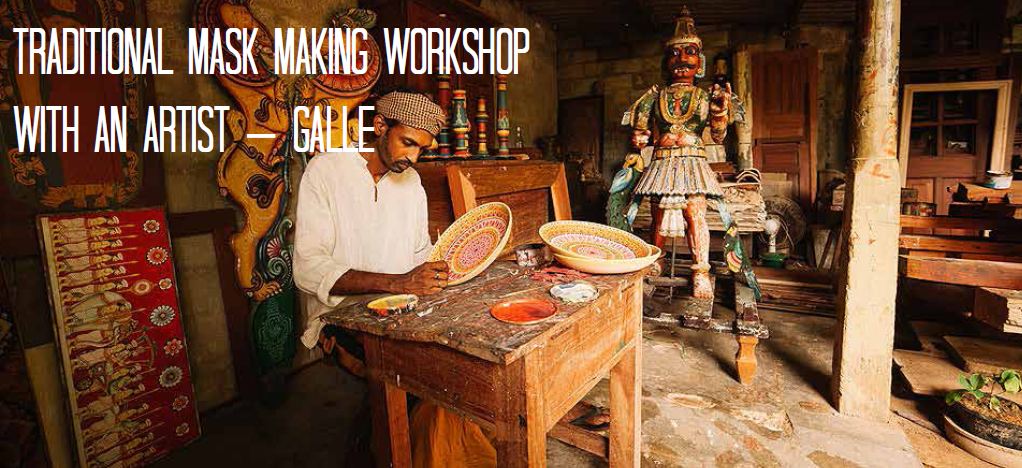 What is it? Masks have been used in Sri Lanka for generations, originating from rituals in village settings that
followed ancient beliefs, and also used for curing illness. It is believed that masks have healing and protective
powers. Today masks are used in dramas and dance performances but in rural areas used in rituals that
are very much alive. This hands-on workshop in Kolam mask carving takes place at Sithuvili, a boutique
antiques, arts and crafts shop tucked away on Leybann Street in the UNESCO World Heritage site of
Galle Fort. The workshop is hosted by an artisan craftsman and takes you through the stages of the age
old tradition in mask carving from start to finish.
Where to stay? Just a 30 minute drive away from Galle Fort is the luxurious Cape Weligama, ideal for families looking for a bit more privacy and some ultimate luxury. Let the personal butlers attend to all your children's needs whilst you relax in your own private pool.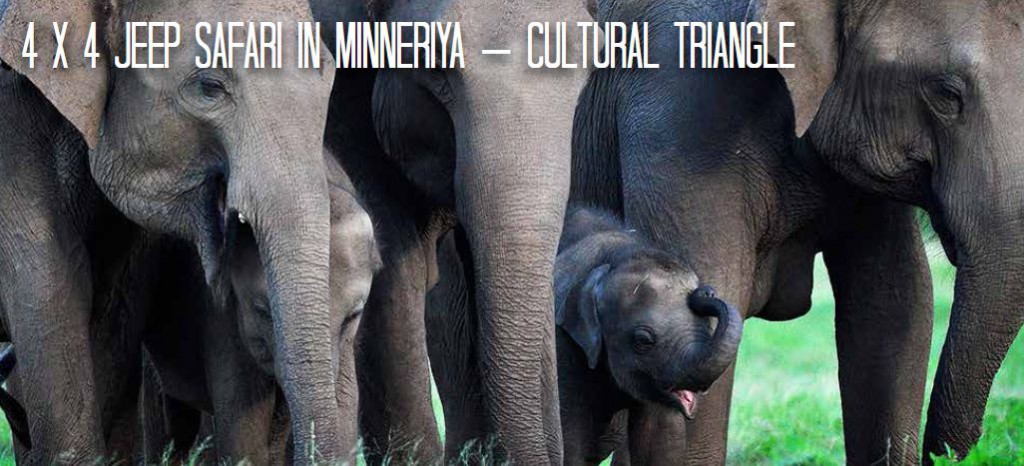 What is it? Just half an hour's drive from Polonnaruwa is Minneriya National Park. The park covers 8,890
hectares and consists of a mixed forest of evergreen shrubs, a favorite habitat for animals, which include
deer and wild elephants. The Park's main feature is the former reservoir or tank built by King Mahasen in
the third century AD. During the dry season from June to September, this is a fantastic place to watch
herds of elephants come to graze and bathe. In more recent times it been discovered that the park
witnesses the largest elephant gathering in the world during these months. You can also see huge flocks of
birds, including cormorants and painted storks that come to fish in the shallow waters.
Where to stay? Ulagalla is perfect for families. With plenty of on-site activities such as horse riding and archery, kids won't want to leave!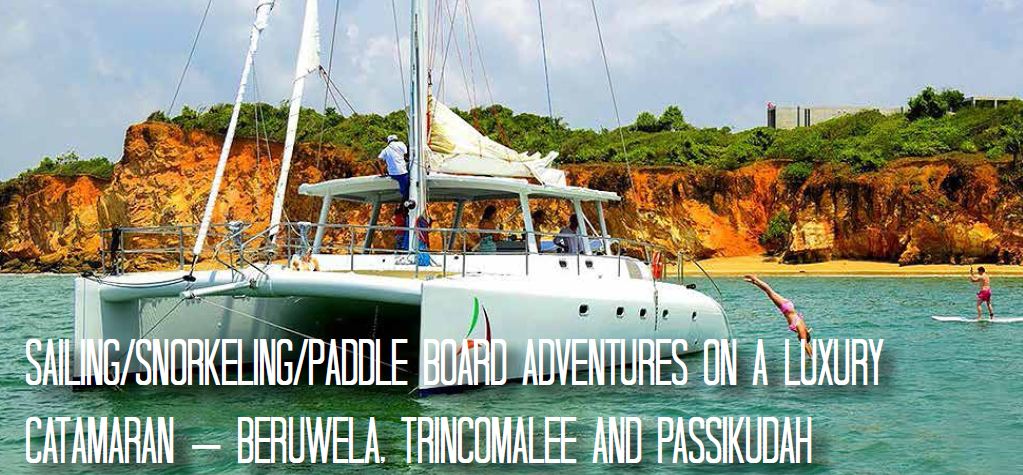 What is it? The morning trip takes off from Passikudah, Beruwela or Trincomalee. The sail offers an unforgettable adventure on the seas where you can sail, snorkel, swim, stand-up paddle, and soak up the sun and sea.The morning session is a relaxed one, offering a chance to take the helm and learn how to sail. Stop-over in a nice cove for a swim, far from the crowded beaches or have a go at the stand-up paddle board. The
afternoon session offers a more thrilling experience with no pollution, engine sounds and zero traffic to
endure and only the sound of the sails and the rush of the water as you speed across the sea. Disconnect
and relax.
Where to stay? Over in Passikudah and Trincomalee Uga Bay and Jungle Beach are the ideal luxury options for families. In Beruwela the new Oriole Villas boast a stunning position overlooking a lake in nearby Bentota and have plenty of great activities on-site for kids.