Posted by Royston Ellis on October 05 th, 2015
in
General
Collecting Ceylon
Ceylon ceased to exist in 1972 when the island's name became Sri Lanka, 24 years after obtaining Independence from Britain in 1948. This year marks the 200th anniversary of the country officially becoming part of the British Empire in 1815, but there are no commemorations of that. However, there are many collectable items that reflect the character of Ceylon – a name that still exists even today. There is the Bank of Ceylon, and I pay my electricity bill each month to the Ceylon Electricity Board.
The very name of Ceylon conjures up the tropical mystique, salubrious climate, tea-clad hills, jungle wilderness, rivers and waterfalls, majestic elephants, broad sandy beaches lapped by the surf of the Indian Ocean, glorious colourful pageants, and the serenity of a tranquil lifestyle. As a name, Sri Lanka conveys a different image although the country is still the same.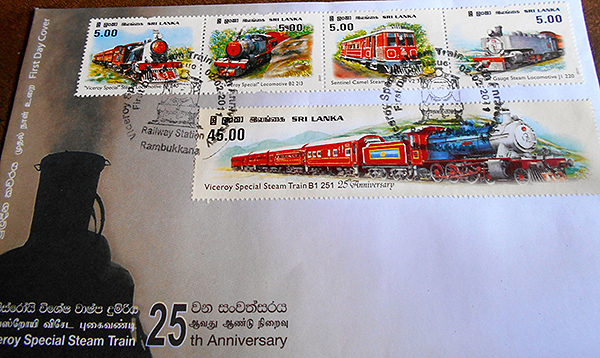 As a boy in England I used to collect stamps and those of Ceylon always fascinated me because of the tropical emblems such as a train passing a temple or an irrigation tank incorporated into the design, as well as the British King's head. Today stamps of Ceylon can only be bought from collectors as they are no longer used on envelopes posted in Sri Lanka.