Escape the Christmas crowds…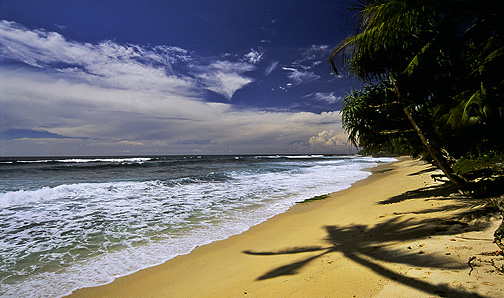 Christmas in Sri Lanka is magical, whether you're trekking through the tea-covered Hill Country, climbing to the top of Sigiriya Rock Fortress or sipping a cocktail on the beach and watching the sun sink into the sea. Peak season begins in December and runs all the way through to April. As the glorious sunshine sets in, tourists flock to this teardrop island for a taste of heat, beauty and relaxation.

Choosing to visit the west and north-west coasts in December and January is an easy way to guarantee yourself a quiet Christmas break without compromising on your experiences of the island. Whether you want to delve into Sri Lanka's culture, dive into some exhilarating water-sports or discover the country's abundant wildlife, this area will not disappoint.

For more information on organising a tailor-made tour of Sri Lanka, visit our website or get in touch with one of our knowledgeable travel consultants.

We hope to see you soon!

The Red Dot Team


When living in a tropical island, you tend to run out of names for the many shades that you come across along the coastline. Turquoise, aqua, sapphire, deep blue, green – these are just some of the colours your eyes get accustomed to when travelling in Sri Lanka.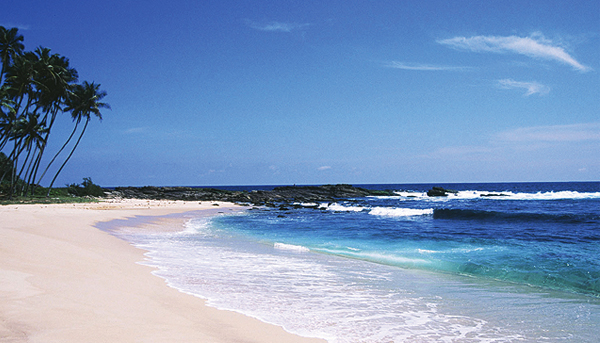 As an island in the Indian Ocean, Sri Lanka is abundantly gifted with seas of different colours and tides and incredibly diverse marine life. The sandy beaches around the island vary from white soft sand to brown-tinged minerals. As a result of this diversity, travellers have a wide choice of beaches to visit, depending on when / where they are in Sri Lanka. Here's our pick of the island's best beaches: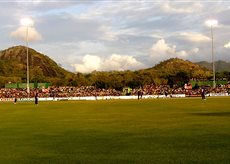 After five years, Australia's cricket team is returning to Sri Lanka. Their tour of the island begins on 26th July and will run for six weeks, during which the team will play five ODIs and two T20s, as well as the three test matches.
Sri Lanka will be keen to prove themselves on their home turf, especially in light of their recent disappointment in the World T20. The reigning champions were knocked out in the quarter finals following a dramatic clash with England where they were defeated by ten runs. During their last tour of the island in 2011, Australia won the series 1-0 after the teams drew 2 out of the 3 Test matches. Of the 13 Tests the team have played in Sri Lanka, Australia have won six and lost only one, in 1999.
The tour will – unusually – begin in Pallekele (near Kandy), a move made to reduce the risk of the test clashing with the historic Kandy Esala Perahera. This is a Buddhist festival held in annually in August, during which the sacred tooth relic of Lord Buddha, usually housed in Temple of the Tooth, is paraded through the streets.
They will also be playing at grounds in Dambulla – part of the Cultural Triangle – and Colombo, as well as the Galle International Stadium, which boasts views of the Indian Ocean and the iconic clock tower of the 16th century Dutch fort.